EXCLUSIVE: Charity's Donors Kept in Dark About Penn State Sex Abuse Investigation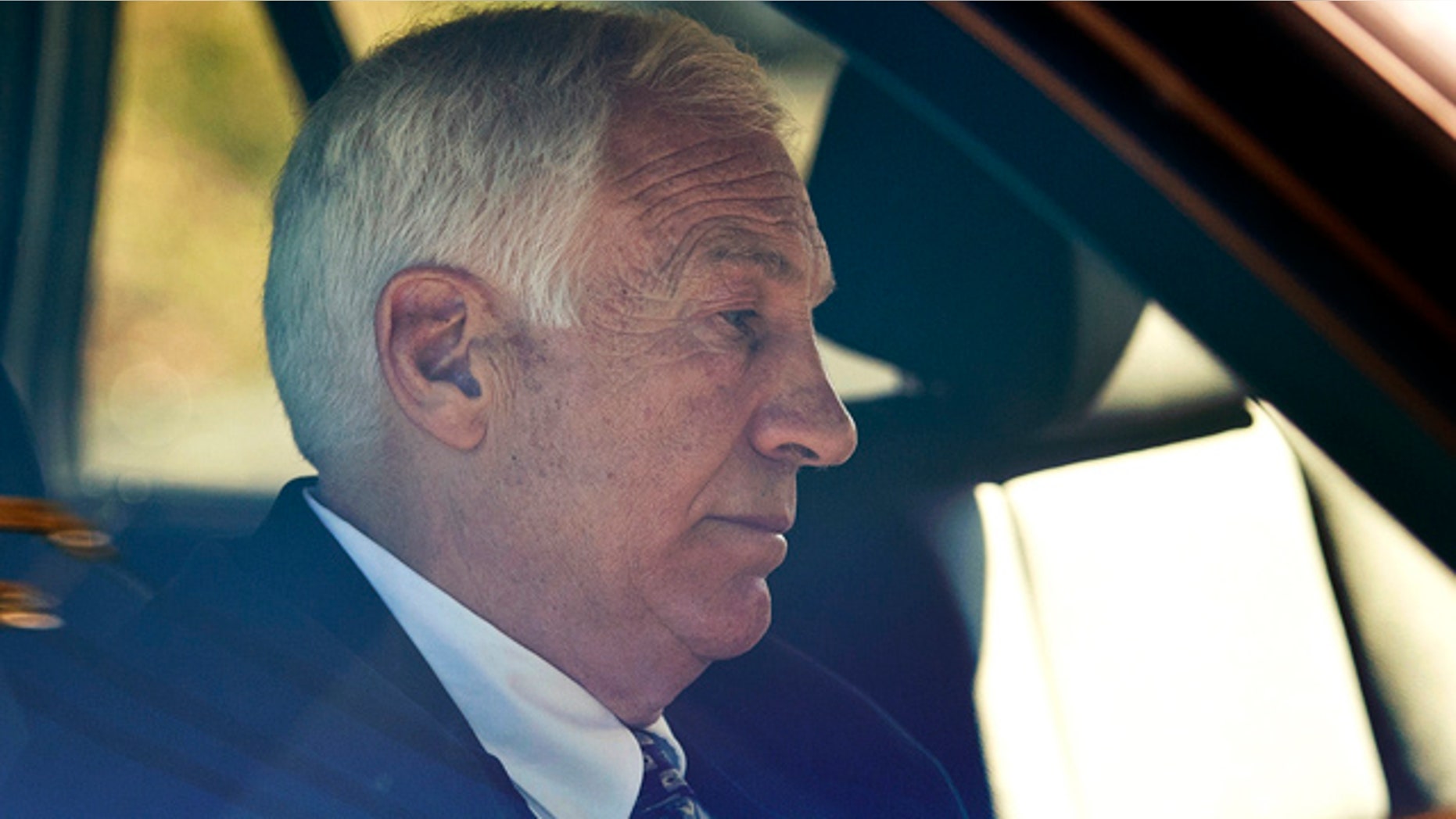 The Second Mile charity did not tell its donors that its founder, ex-Penn State gridiron coach Jerry Sandusky, was being investigated for child molestation even as it continued to solicit contributions, four donors told FoxNews.com.
Three of the four donors said they each had given $50,000 or more in 2009 or 2010. The fourth, Varischetti & Sons, Inc., was listed as a $50,000-or-more donor in the charity's 2009 annual report, but the company told FoxNews.com that it had donated only $5,000.
"The cover-up is unbelievable," said Peter Varischetti, co-owner of the Pennsylvania wholesale industrial goods supplier. "It's hard to fathom."
The Second Mile revealed this week that Penn State officials had informed it as early as 2002 that Sandusky, who founded the charity in 1977, was the target of child molestation allegations.
The charity did not respond to requests for comment as of Wednesday, but its former head has said Sandusky formally tipped it off to the investigation of his behavior in 2008.

But according to Family Clothesline, a Penn State merchandising outfit on the outskirts of the college's Happy Valley campus, none of these revelations were passed along to the donors, the people who dug deep into their own pockets to keep the charity running.

"We feel let down," said Tracy Bell, a store coordinator at Family Clothesline. "Maybe they felt he's innocent until proven guilty. But it's their duty to inform their donors he was being investigated."

Family Clothesline contributed more than $50,000 in 2010, according to Second Mile's annual report for that year.

"We were blindsided. We didn't get any letter," added Bell. "We heard gossip and rumors but that was all... so the first we heard of it was on TV."

That's not to say that the charity stopped sending out solicitations.


In fact, Varischetti said, "they sent me brochures and correspondence all the time" in the years since the charity was informed of the Sandusky allegations. None of that correspondence, however, included an alert that trouble could be brewing, Varischetti added.
While Second Mile kept its donors in the dark, it did take steps as early as 2006 to protect its assets -- though from what, is unclear.
The charity filed two amendments to its articles of incorporation in that year, once in February and another in September, stipulating that its assets should be liquidated, if the need arose, and donated to other existing charities. The revelation comes through a FoxNews.com review of the charity's articles of incorporation, which were obtained from the Pennsylvania Department of State.
It was learned on Wednesday that the release of a $3 million grant to Second Mile from the state of Pennsylvania has been put on hold. The Pittsburgh Post-Gazette reported that the state legislature budgeted for the grant last year and the funds were approved for release by then-Gov. Ed Rendell. Gov. Tom Corbett's office approved the money when he took office in January, but the grant is now on hold. Corbett sits on Penn State's board of trustees.
And that might not be the only money being withheld from Second Mile Another $50,000-plus donor, who also said it wasn't contacted and wished to remain anonymous, has made up its mind to abandon Second Mile.
Asked if the company planned to contribute again, a spokesman told FoxNews.com, "We have no plans (to do so) at this time."

Fox News' Jana Winter, reporting from State College, Pa., and The Associated Press contributed to this report.