Ex-con suspected in murder of Oregon model found dismembered in BMW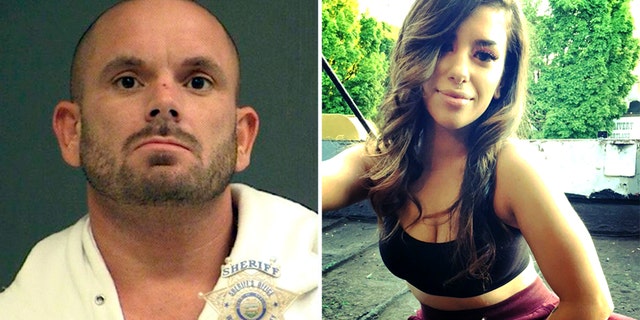 NEWYou can now listen to Fox News articles!
A felon who was recently released from prison and moved back in with his mother is suspected in the slaying of a young model in Oregon, whose dismembered body was found in luggage packed in the trunk of a BMW, according to reports Tuesday.
The Oregonian reported that Jeremiah "Jeremy" Johnston, 35 — currently on probation for another in a string of drug charges, according to law enforcement sources and court records — allegedly tried to commit suicide by slashing his throat and wrists before police could arrest him Thursday, but he was unsuccessful and was apprehended.
According to The Oregonian, authorities said it could take days before he is booked into jail, and they refused to release Johnston's condition or say where he was.
The victim has been identified as 28-year-old Sara Zghoul of Aloha.
The Washington County Sheriff's Office said the vehicle — Zghoul's decapitated and dismembered body was found in two suitcases in the trunk — was parked on a residential street in Aloha, and detectives found it Thursday after receiving information about a possible homicide.
Authorities said motives for the slaying or any prior connection between Johnston and Zghoul were unknown.
According to The Oregonian, public records show the houses belonging to their families are a half-mile from each other in Aloha.
Fox News previously reported that Zghoul's social media accounts revealed she had a young son and worked as an actress, model and voice artist.
One Instagram post cited by the Oregonian reads: "I don't know how my story will end but nowhere in the text will it read 'I gave up.' Life gets better if you want it to. And I love mine."
The Associated Press contributed to this report.