Donations pour in for New York City blind man saved by guide dog after subway fall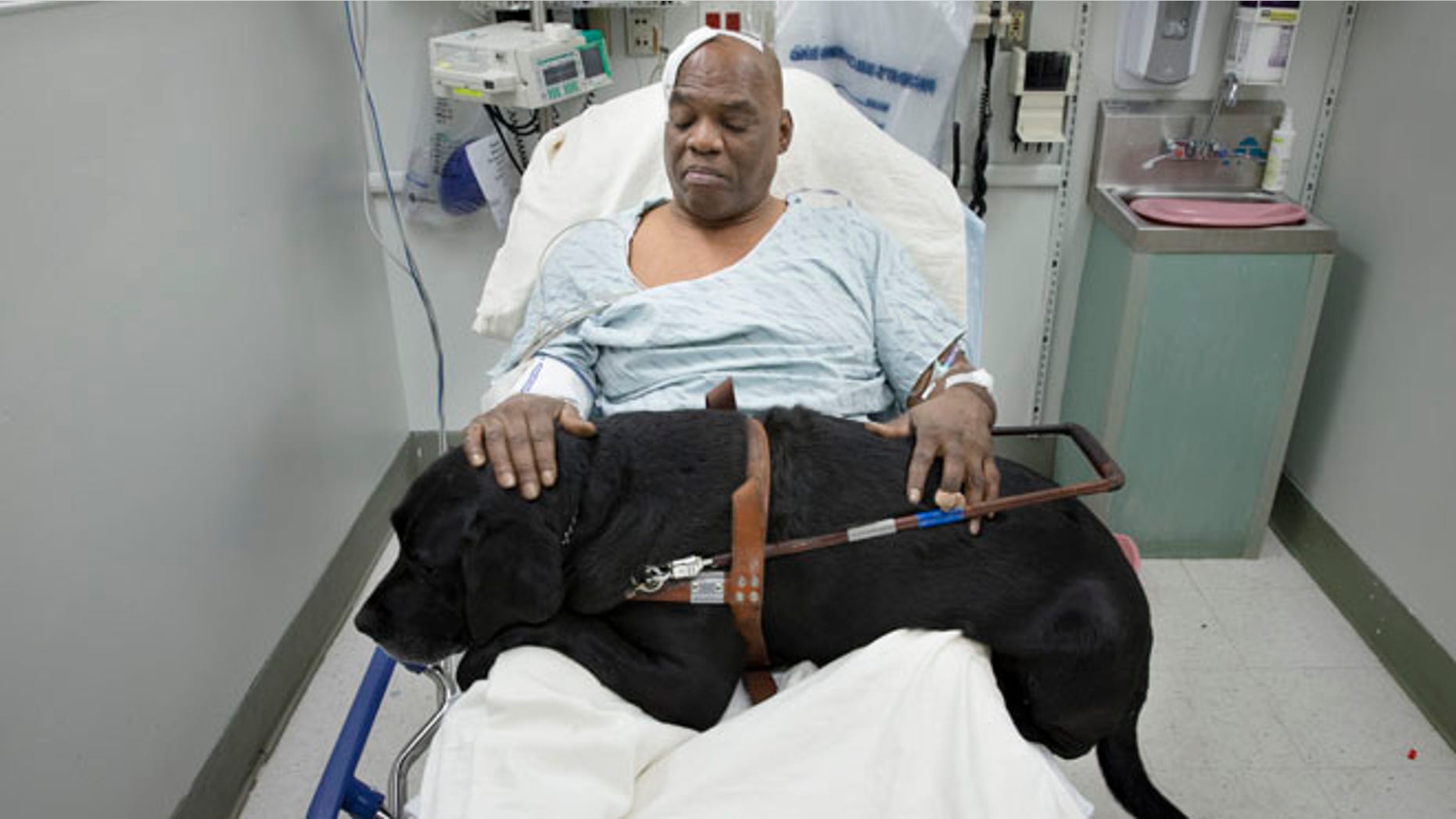 Online donations topped $40,000 after a blind man who was rescued by his guide dog told reporters that he needed to give up his beloved dog because the dog was retiring and his insurance would no longer cover the care for the animal, Reuters reported.
"We recognize everyone's concern about Orlando's future, whether he stays with Cecil or goes back to the loving home of his puppy raiser, please know he will be honored like the hero he is," Guiding Eyes for the Blind, the organization that provided Cecil Williams the dog, said in a statement.
Williams, 61, who became blind after a bout with meningitis in 1995, said he became dizzy Tuesday morning on the platform at 145th Street in New York City and lost his footing. A quick-thinking subway conductor managed to hit the brakes and the train, for the most part, safely passed over them. Transit officials pulled Orlando out from under the train before Williams was extracted with the help of a backboard and neck brace.
Williams held a press conference at the hospital where he said his dog is going to be retired and enjoy the remainder of his life. He thanked those who contributed to these funds and said this is an example that "good people still exist in this world."
He said Orlando has been a loyal companion and said they are alike in some ways.
"We both have gentle souls," he said.
Michelle Brier, the director of marketing from the organization, said Williams had been planning to give up the dog he received from the origination back in 2006 because caring for two dogs would have been a hardship. Williams said he never wanted to give up the dog, but keeping his was impossible because a retired guide dog is not covered by his insurance.
"The dog saved my life," Williams told the Associated Press from St. Luke's Hospital, where he was taken with a cut on his head. "I'm feeling amazed. I feel that God, the powers that be, having something in store from me. They didn't take me away this time. I'm here for a reason."
Several donation web pages have been created in an effort to raise enough money to keep the pair together, Reuters reported. Donations on Indiegogo has already reached $19,000. On the site Gofundme, more than 600 people have donated more than $21,000 for the cause.