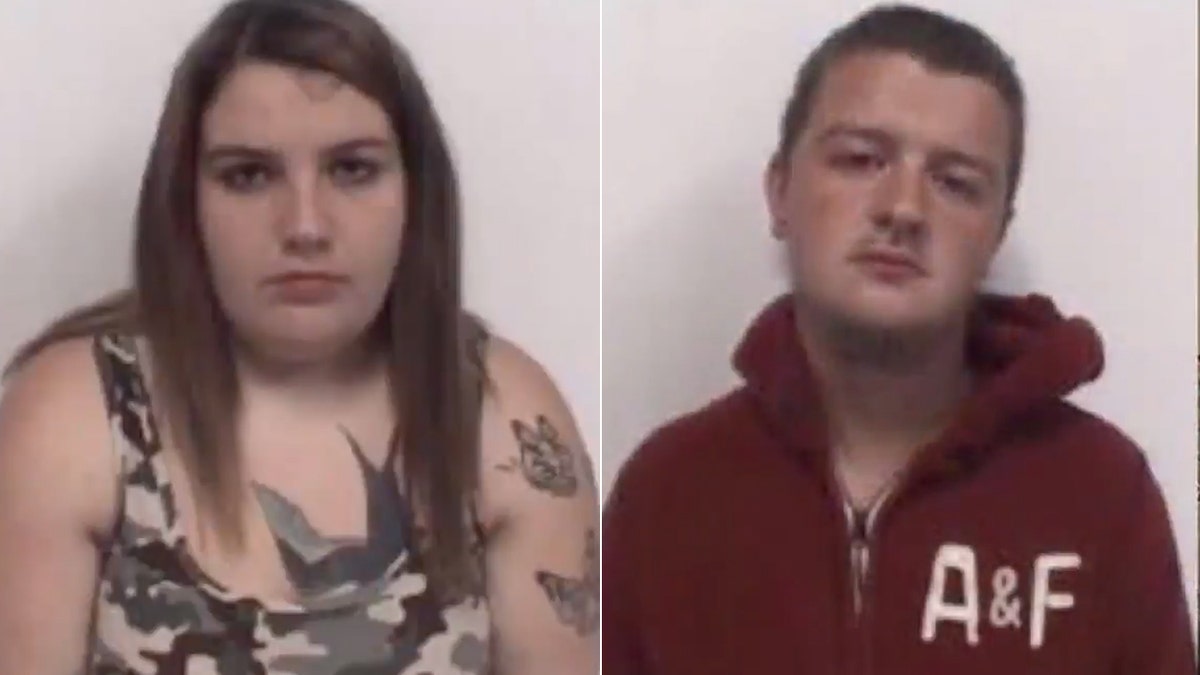 A North Carolina couple was charged with multiple counts of child abuse after maggots were found in the diaper of an 18-month-old baby Friday, one of seven children in the pair's care, in a home with "very filthy" conditions," police said.
Michael Patrick McKnight, 24, and Jamie Leigh Hiatt, 25, both of Lexington, were charged Saturday with felony neglect-child abuse involving serious injury and six counts of misdemeanor child abuse, Lexington Police said in a news release Monday.
Officers originally went to the home in reference to a welfare check around 10:20 p.m. Friday, and found "very filthy and unhealthy living conditions."
Robin Hiatt, who told WXII she is the paternal grandmother of at least one of the children, said she called police Friday after she saw photos that indicated the children were severely malnourished.
"When i saw the pictures, I wanted to throw up," she said in a subsequent interview with FOX8. "I was like, oh my God."
The children at the home ranged in age from 1 to 6 years old.
"Living conditions at the home range from human and animal feces and urine scattered around the home to a very dirty and unhealthy environment for any human life," police said.
Two 18-month-old twins and a 1-year-old were taken to an area hospital and were listed in fair condition. Staff at the Lexington Medical Center found maggots in the diaper of one of the children, police said.
"How can you do that?" Hiatt told FOX8, fighting back tears. "How can you leave babies in that? How could you not turn that in? What have they suffered through?"
McKnight is the parent of three of the children and Hiatt is the parent of four of the children, FOX8 reported.
McKnight and Hiatt were each given a $100,000 secured bond and a court date of Nov. 20, according to police.