Texas police find dozens of people held captive in 'medieval and barbaric' conditions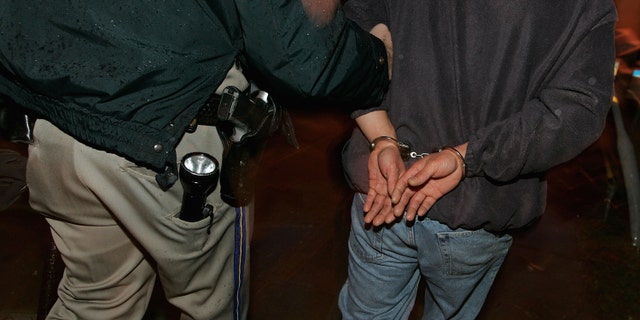 IRVING, Texas (AP) – Dozens of people were found being held against their will in what their captives told authorities were drug and alcohol rehabilitation facilities in the Dallas-Fort Worth area, police said Thursday.
The treatment of captives, who were Hispanic and spoke little or no English, was "medieval and barbaric," Fort Worth police said in a statement. Victims were often beaten, tied to chairs and fed one package of noodles a day, the statement said. Beds were made of wooden two-by-fours, it said.
Nine men have been charged with aggravated kidnapping in the case, though the investigation is in its very early stages, Officer James McLellan of the police department in suburban Irving said.
Investigators still have not determined the real intentions of the operators of the homes or whether they were being paid for the ostensible treatment, he said.
Some captives had been taken to the facilities by family members for rehabilitation, but others had been kidnapped and held against their will, the Fort Worth police statement said.
At least some of the men held captive apparently had been referred to the homes by word of mouth, McLellan said.
The investigation began Tuesday, when Irving police responded after a caller reported seeing a man being chased by three others. A probable cause affidavit presented by Irving police says the victim reported there were people being held against their will at a house from which he had just escaped and that his pursuers were bent on capturing, assaulting and forcing him to return to the house.
Officers went to the house and rescued nearly 30 victims, the statement said. Some of those victims mentioned other such facilities in Fort Worth. Irving police contacted Fort Worth police, who found 11 additional victims at a second location.
Charged in Irving with aggravated kidnapping are Carlos Diaz, Jonathan Ortiz, Bryan Gutierrez, Jose Pascual Hernandez, Jorge Ramirez and Leonel Omar Fernandez. Their bonds are set at $125,000 each. The charge carries a potential sentence of 5 to 99 years or life in prison. Jose Pascual Hernandez and Jose Saul Hernandez also are charged with improper restraint, a misdemeanor punishable by up to a year in jail. Charged in Fort Worth with aggravated kidnapping and kidnapping are Rodrigo Soto Gonzalez, Ricardo Rodriguez Taylor and Adolfo Tello. It was unclear if any had attorneys, McLellan said.
Like us on Facebook
Follow us on Twitter & Instagram