Convicted killer arrested in road rage killing of Missouri Air National Guard member
A member of the Missouri National Guard was reportedly stabbed to death during a senseless road rage confrontation on a suburban Kansas City highway by a man who spent years in prison for strangling a 15-year-old girl.
Prosecutors accused convicted killer Nicolas Webb, 58, of plunging a knife into the chest of 23-year-old Cody Harter as they argued over a merge lane in Lee's Summit on Saturday, Fox4KC reported. Harter, of St. Joseph, Mo., served two tours of duty in Iraq.
"Such an innocent life was taken through such a horrendous way and none of us have an answer as to why," Jackson County Prosecutor Jean Peters Baker said Thursday in announcing Webb's arrest.
MISSOURI AIR NATIONAL GUARD MEMBER STABBED TO DEATH IN APPARENT ROAD RAGE INCIDENT, MYSTERY SUSPECT AT LARGE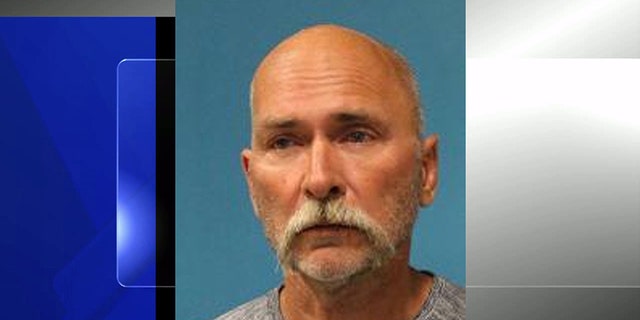 Webb, of Pleasant Hill, Mo., served time in prison after pleading guilty to second-degree murder in the 1980s, the station reported. He had been accused of strangling a 15-year-old girl. He was released from prison in July 2017.
Police in neighboring Liberty told Lee's Summit police that two hours after the murder they arrested Webb on drug and driving under the influence charges.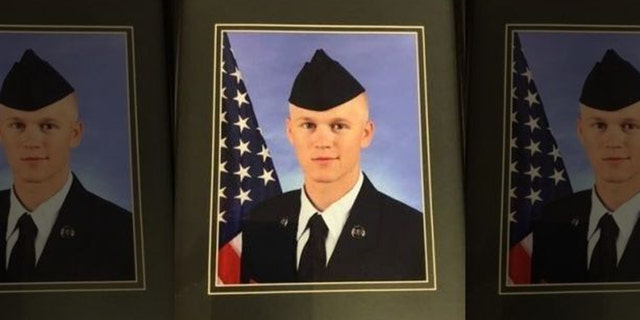 When police arrested Webb, he also had a knife in his front pants pocket, the Kansas City Star reported.
Webb told a detective that after drinking with friends Saturday he and Harter got into an argument over the merge lane, but he didn't kill him, the paper reported.
Harter is being buried Friday.