Convicted cop killer tells grads to make world 'better' in controversial speech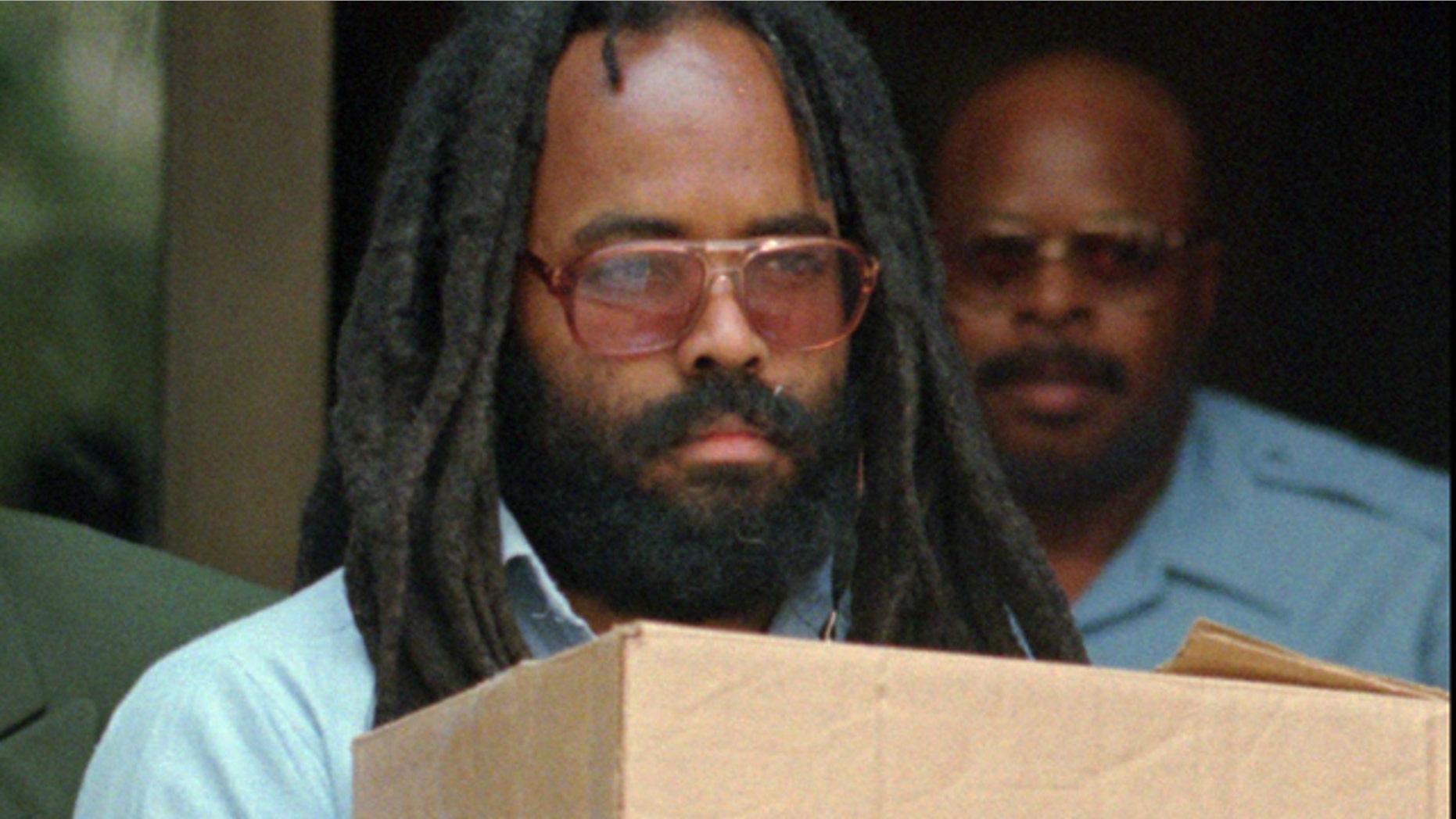 A convicted cop killer spoke to a graduating class at a Vermont college Sunday despite outrage over his invitation, telling the students they should strive to make the world "better."
Mumia Abu-Jamal spoke by video to 20 students receiving bachelor degrees from Goddard College in Plainfield. He earned a degree from the college in 1996.
"Think about the myriad of problems that beset this land and strive to make it better," Abu-Jamal said in the video.
Abu-Jamal's planned speech drew widespread outrage, including from his victim's widow.
Maureen Faulkner, whose husband Daniel was gunned down by Abu-Jamal in 1981, told FoxNews.com last week she was shocked to learn of the selection.
"It's not appropriate," Faulkner said. "His freedom was taken away when he murdered a police officer in the line of duty. It seems like our justice system allows murderers to continue to have a voice over the public airwaves and at college commencement. It's despicable."
Abu-Jamal, born Wesley Cook, was sentenced to death following a high-profile trial in Philadelphia. His sentence was later reduced to life in prison without parole for killing Faulkner, a 25-year-old patrolman who scuffled with Abu-Jamal's brother during an early morning traffic stop.
Abu-Jamal, a member of the Black Panther Party, was wounded by a round from Faulkner's gun and a .38-caliber revolver registered to Abu-Jamal was found at the scene with five spent shell casings, according to trial testimony
Abu-Jamal did not address the crime during his speech. He has gained international support for his claims he was been victimized by a racist justice system, and a radio show, documentaries and books have helped publicize his case. Goddard College describes him as "an award winning journalist who chronicles the human condition."
Abu-Jamal said his studies at Goddard allowed him to learn about important figures in distant lands.
"Goddard reawakened in me my love of learning," he said. "In my mind, I left death row.
The decision to allow Abu-Jamal to speak also angered police and corrections officials in Vermont and Pennsylvania. The Vermont Troopers Association said it showed a disregard for the victim's family at a time when the nation is seeking solutions to gun violence.
Goddard, a low-residency school where students, staff and faculty spend eight days on campus twice a year, holds 20 commencement ceremonies every year, so students in each degree program can individualize their graduations and choose their speaker.
The school, which has about 600 students, says the graduates chose Abu-Jamal as a way to "engage and think radically and critically."
Goddard students design their own curriculums with faculty advisers and do not take tests or receive grades.
Sunday's event was the third time Abu-Jamal has given commencement speeches at colleges, including at Evergreen State College in Washington and Antioch College in Ohio. Both of those events prompted widespread protests on behalf of law enforcement officers and Faulkner's relatives.
FoxNews.com's Joshua Rhett Miller and The Associated Press contributed to this report.