Controversy Over Plan to Build Sand Barriers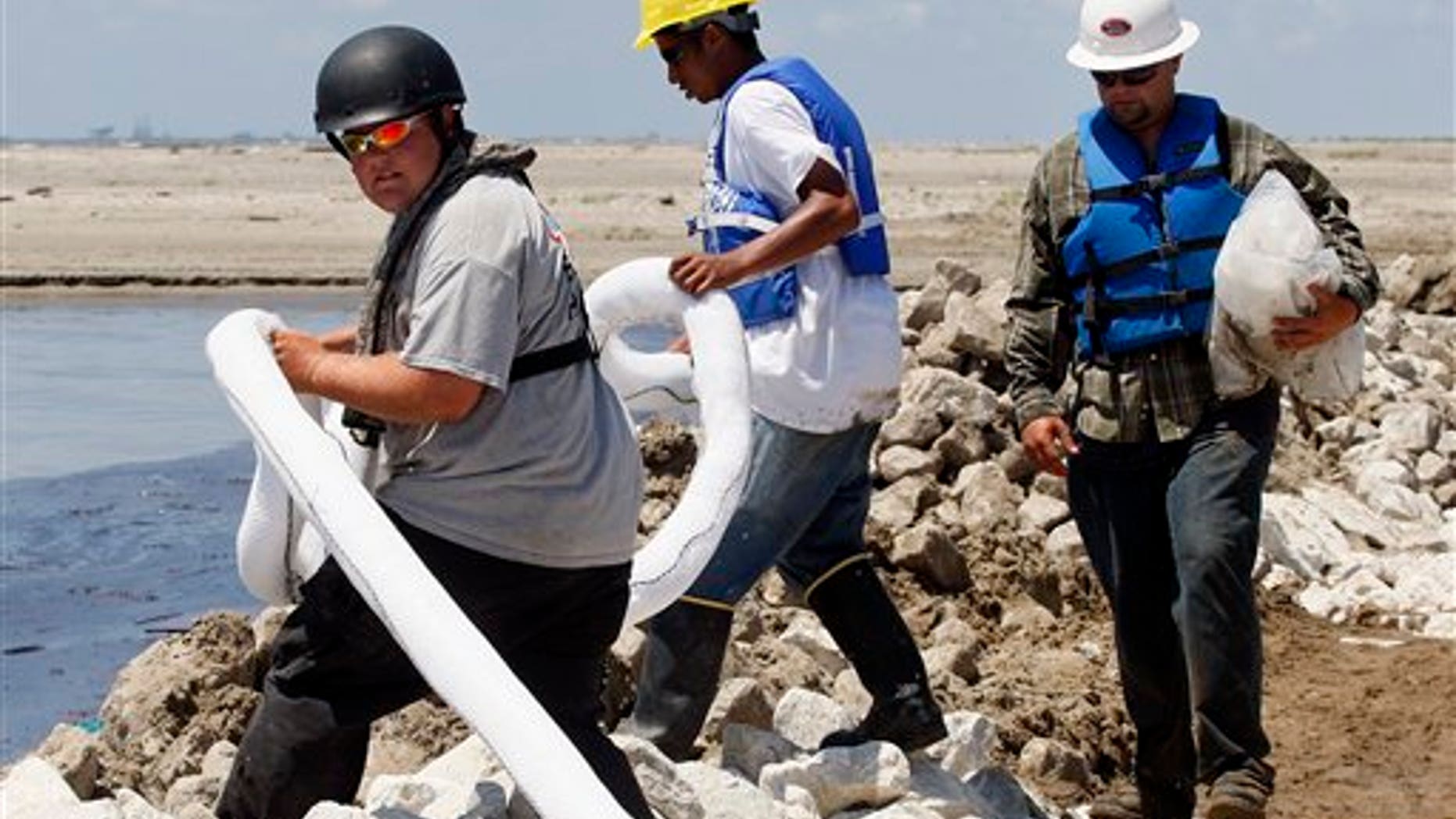 Construction is about to begin on miles of sand piles designed to block oil in the Gulf of Mexico from hitting the Louisiana coast, but documents show the Obama administration approved the building of sand berms despite concerns from some of its own environmental experts.
The U.S. Army Corps of Engineers authorized the berms. Thad Allen, the Coast Guard admiral overseeing the spill response, ordered BP PLC to pay the hundreds of millions of dollars that officials estimate it will cost to build the structures.
In announcing his decision June 2, Adm. Allen said the berms would "effectively stem potential damage to these fragile shorelines."
But the Environmental Protection Agency has raised myriad concerns about the berm plan. The EPA has argued the berms probably won't keep most of the spilled oil away from the coast and could cause unintended ecological problems.
The administration approved the berm plan amid mounting pressure from Louisiana Republican Gov. Bobby Jindal, the state's congressional delegation and local leaders. Those officials say the berms—which would stand six feet above the Gulf's mean high-water mark and be 25 feet wide at their top—are the state's best hope to protect its fragile coastal marshes from an onslaught of oil.
The dispute shows the mounting pressure on politicians to be seen taking decisive action against the Gulf disaster in the short term—even if those actions raise potential long-term problems of their own.
"Nobody has good answers on a lot of fronts with this spill," said Ralph Portier, a professor of environmental sciences at Louisiana State University and one of several scientists advising Louisiana on building the berms in a way that minimizes ecological harm. "You've got to try and do something."