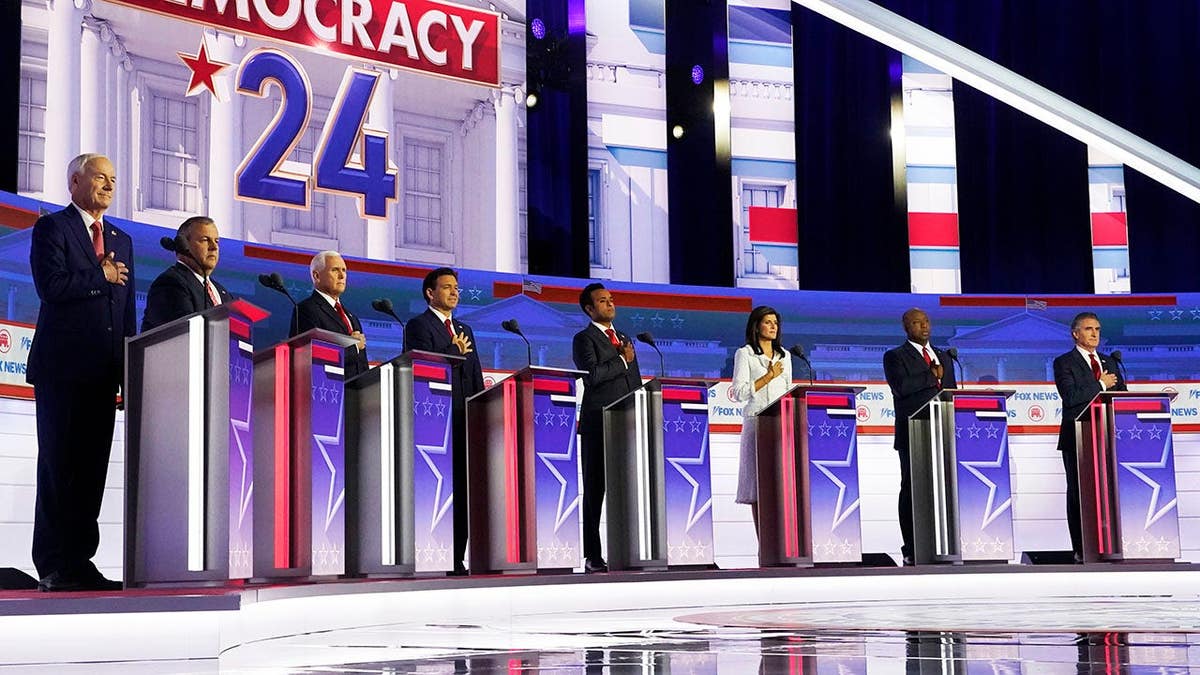 Good morning and welcome to Fox News' morning newsletter, Fox News First. Subscribe now to get Fox News First in your email. And here's what you need to know to start your day ...
WINNERS AND LOSERS – Conservatives sound off on who stepped up — and who flopped — at first GOP debate. Continue reading …
'BEST ANSWER' – The response that won Ramaswamy huge praise from conservatives after fiery debate. Continue reading …
'YOU A—HOLES' – Big-name Democrats rage against candidates at first GOP presidential debate. Continue reading …
ALL BUT ONE – 7 of 8 GOP candidates raise hand to say they'd support Trump even if convicted. Continue reading …
'THIS IS FALSE' – Former Biden spokesperson crushed for response to GOP debate on abortion. Continue reading …
-
POLITICS
'VERY CONCERNED' – McCarthy hints at House investigation after controversy over Biden's Maui response. Continue reading …
DECLARING VICTORY – Biden campaign co-chair declares president 'Democratic nominee' before single vote cast. Continue reading …
BOOKED – Giuliani mugshot released after he turns himself in on Trump-Georgia 2020 case. Continue reading …
'IS THIS A JOKE?' – DNC surrogate ripped for claiming Dem-run cities prove US not in decline. Continue reading …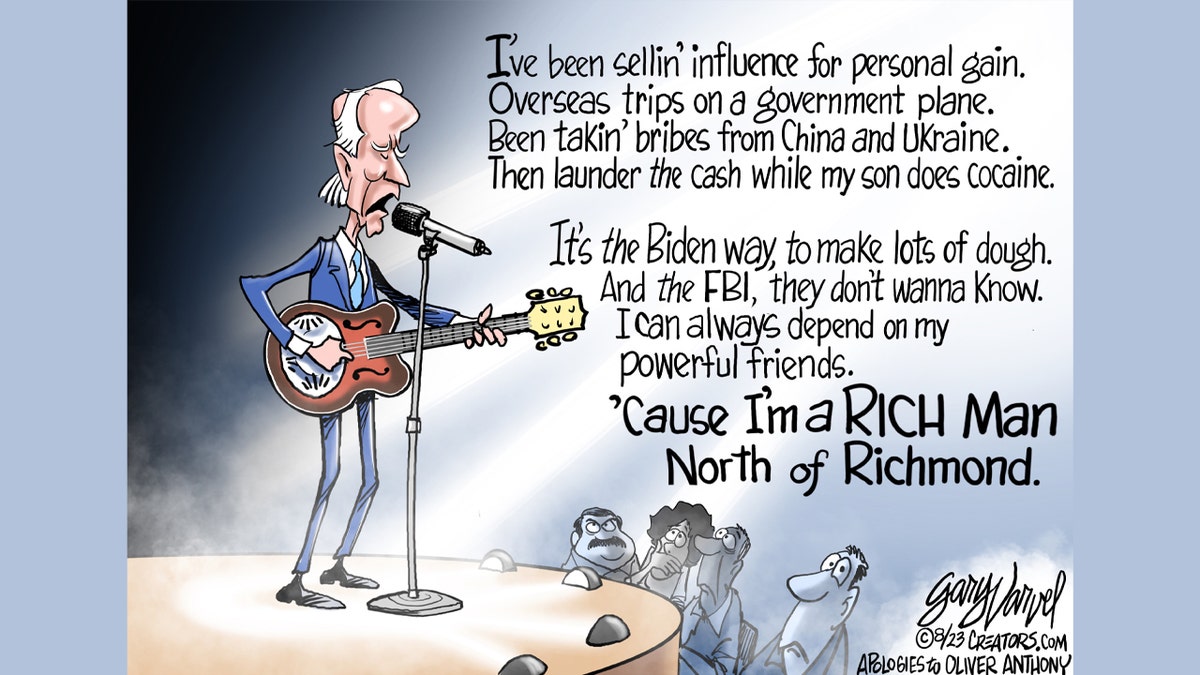 MEDIA
'LITERALLY NOTHING COSTS LESS' – Social media shreds Biden post claiming 'Bidenomics' has been 'lowering costs.' Continue reading …
'THERE'S NO BETTER' – Maui resident responds to Biden's 'build back better' speech after wildfires. Continue reading …
'IT MAKES ME STRONGER AS A CANDIDATE' – Ramaswamy says he embraces the media heat ahead of first GOP debate. Continue reading …
'DOES NOT APPEAR TO WORK' – DNC chair pressed by CNN on Biden campaign's happy talk on economy amid low polls. Continue reading …
OPINION
DR. MARC SIEGEL – Artificial intelligence will make new drugs and help you get them. Continue reading …
MARY KATHARINE HAM – Top takeaways from first Republican debate: the good, the bad and the underestimated. Continue reading …
LIZ PEEK – First Republican debate: The biggest loser and the biggest winner. Continue reading …
PRIMETIME
LAURA INGRAHAM – Former House Speaker Newt Gingrich tells host Biden is the second-worst president on inflation. See video …
JESSE WATTERS – Biden is the weakest incumbent in decades. See video …
SEAN HANNITY – Ingraham Angle host Laura Ingraham joins Hannity to discuss GOP debate winners and losers. See video …
TRACE GALLAGHER –DeSantis had a breakout moment when he talked about the border, Morgan Ortagus tells Fox News @ Night host. See video …
IN OTHER NEWS
STRIKING COST – California Democrat doubles down on plan to pay strikers from already indebted taxpayer fund. Continue reading …
'REAL MUSIC' – Kenny Chesney, John Rich reveal key to country music's current domination. Continue reading …
WATCHFUL EYE – AI to flag LAPD cops' rude tone, aggression during traffic stops. Continue reading …
BOUNCING BACK – Watch as three energetic German Shepherds jump, slide and chase balls in their own private bouncy castle. See video …
VIDEOS
WATCH: Democrats mocked for flying gas-guzzling 'anti-MAGA' jet over debate. See video …
WATCH: Putin doesn't forgive and he certainly doesn't forget: Lt. Col. Bob Maginnis. See video …
FOX WEATHER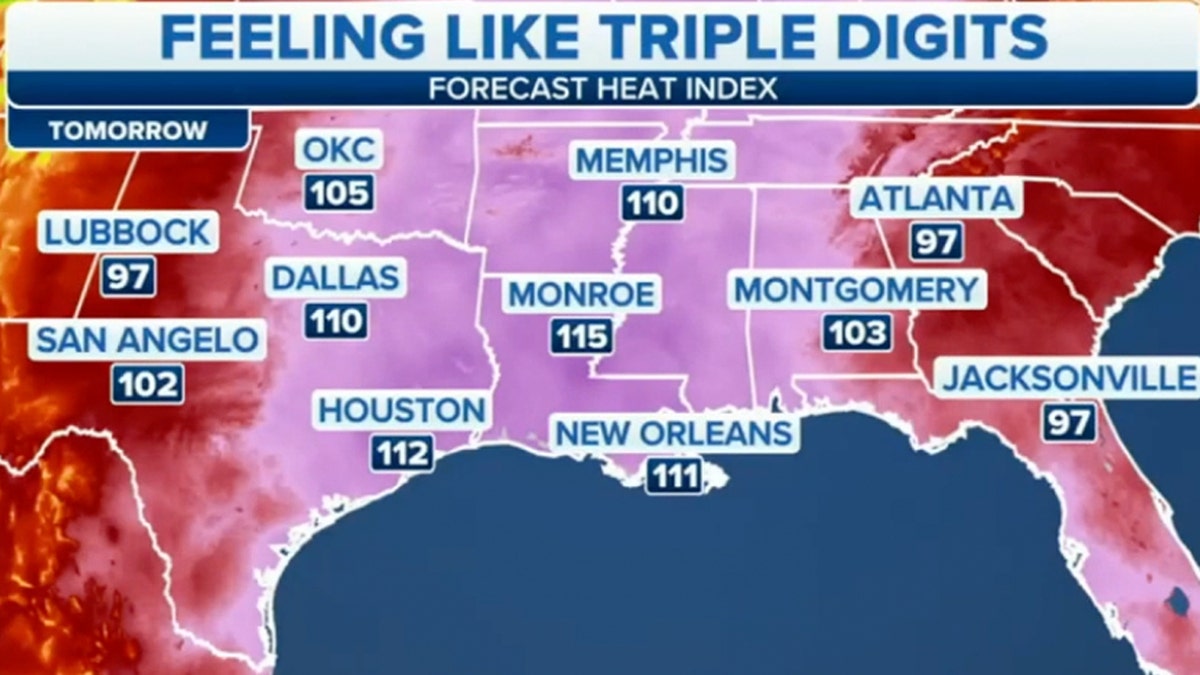 What's it looking like in your neighborhood? Continue reading…
FOLLOW FOX NEWS ON SOCIAL MEDIA
SIGN UP FOR OUR NEWSLETTERS
Fox News Entertainment (FOX411)
DOWNLOAD OUR APPS
WATCH FOX NEWS ONLINE
Thank you for making us your first choice in the morning! We'll see you in your inbox first thing Friday.