Colorado movie theater gunman's arraignment delayed until March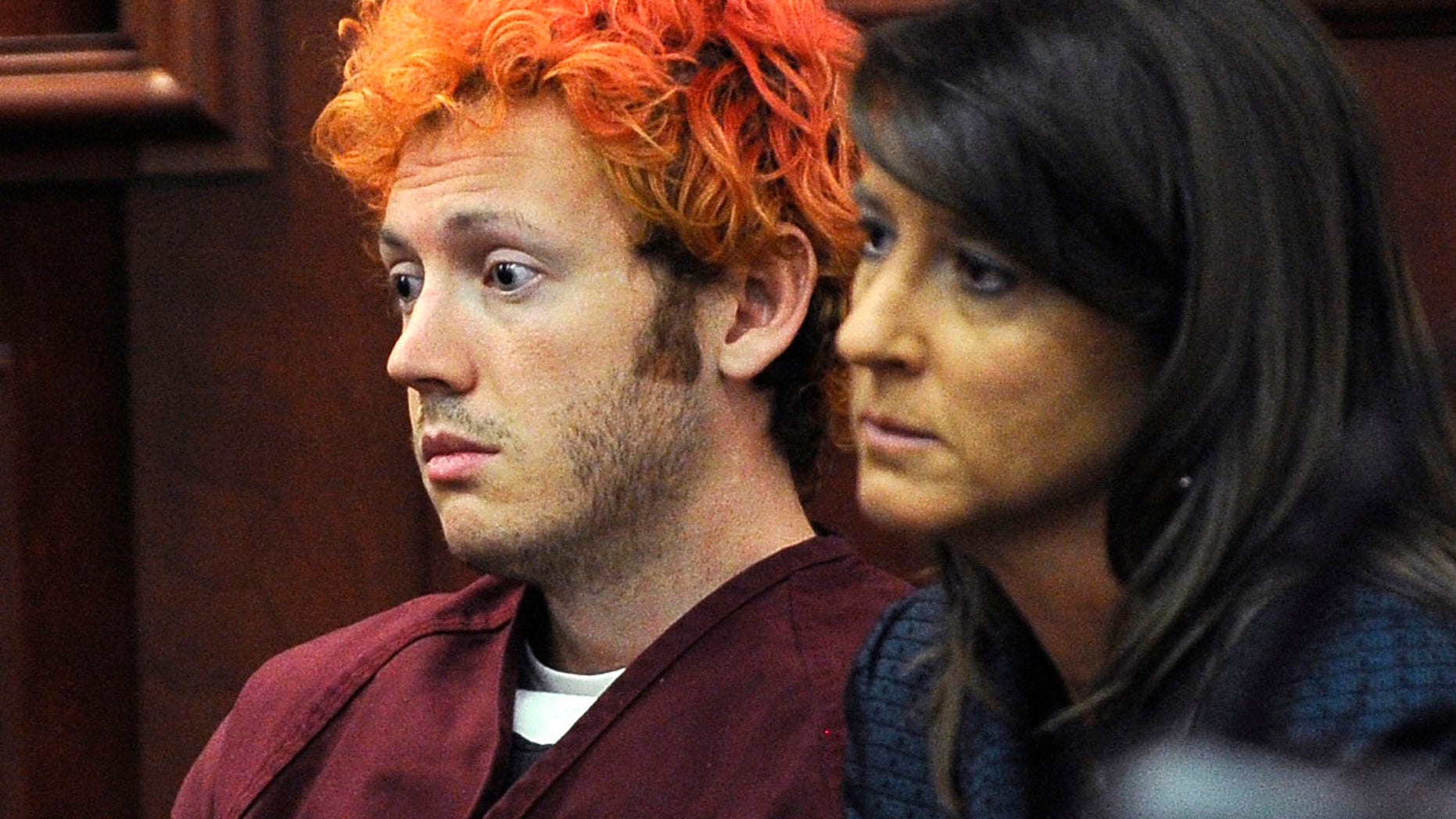 CENTENNIAL, Colorado – The accused 25-year-old gunman in last year's Colorado theater shooting won't have to enter a plea until March, a judge ruled Friday.
The judge granted the request by James Holmes' lawyers to delay his arrangement, as speculation grew that the lawyers may request a mental health examination. The lawyers have said Holmes is mentally ill, raising the possibility of an insanity defense.
The decision came a day after the judge ruled that Holmes should stand trial for one of the country's worst mass shootings.
Defense lawyers didn't give a reason for the plea delay.
The attack left 12 dead and 70 wounded, and Holmes is charged with multiple counts of first-degree murder and attempted murder and could face the death penalty.
A majority of the families of the victims objected. The father of a victim yelled, "Rot in hell, Holmes," at the end of the hearing. The man, identified as Steve Hernandez, the father of Rebecca Wingo, was given a warning by the judge.
"I'm terribly sorry for your loss and I can only begin to imagine the emotions this must be raising," Judge Sylvester said. "Can I count on you refraining from future outbursts?"
Sylvester said there must be "a proper amount of dignity," and said he'll allow Hernandez and the other families to be in court as long as there are no other outbursts.
Holmes did not react to the outburst.
Prosecutors this week made a graphic case to bring Holmes to trial.
Holmes is accused of entering the theater during a midnight showing of the latest "Batman" movie, wearing body armor, and spraying the crowd with bullets.
Police say he also rigged his apartment to explode and distract officers from the theater, but the explosives were not triggered and were taken apart by authorities.
Prosecutors presented self-portraits that Holmes took hours before the July attack, sometimes smiling and sometimes with a pistol.
Another photo showed weapons, ammunition and body armor spread out on his bed.
Witnesses testified that Holmes had two semi-automatic pistols, a shotgun, a semi-automatic rifle, 6,200 rounds of ammunition and high-capacity magazines that allow a shooter to fire more rounds without stopping to reload.
Ultimately, Holmes is widely expected to plead not guilty or -- more likely -- not guilty by reason of insanity.
If found not guilty by reason of insanity, Holmes would be committed to the state mental hospital for treatment. His case would be reviewed every six months. He conceivably could be released if he is deemed no longer insane.
"Insanity is what this case is going to turn on," said Denver criminal defense attorney Dan Recht. "This is not a whodunit case."
Fox News' Jen Girdon and the Associated Press contributed to this report.