Charges dropped against soldier in Afghan deaths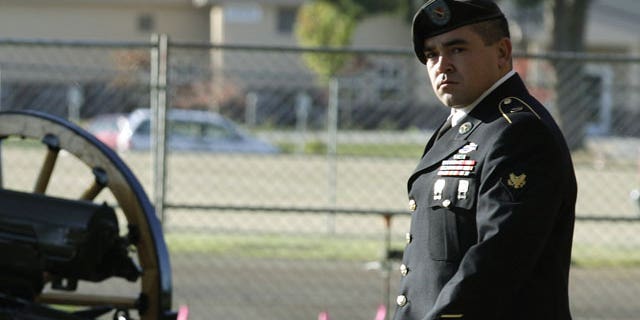 NEWYou can now listen to Fox News articles!
JOINT BASE LEWIS-MCCHORD, Wash. – The Army on Friday dropped all charges against the fifth soldier accused of murdering Afghan civilians for sport during a 2010 deployment, in one of the most gruesome cases to emerge from the Afghan war.
Spc. Michael Wagnon of Las Vegas had been charged with the unlawful killing of one Afghan civilian. He had been expected to go to trial in March.
In a statement late Friday, Joint Base Lewis-McChord said the charges were dismissed "in the interest of justice."
Four other soldiers from a Lewis-McChord Stryker brigade have been sent to prison in the killings of three unarmed men during patrols in Kandahar province.
In November, Army Staff Sgt. Calvin Gibbs of Billings, Mont., was convicted of murder, conspiracy and other charges in the case. Gibbs was accused of exhorting his bored underlings to slaughter three civilians for sport. A military jury sentenced him to life in prison, but he will be eligible for parole in less than nine years.
Gibbs was the highest ranking of the five soldiers charged in the deaths of the unarmed men during patrols in Kandahar province early last year. At his seven-day court martial at Joint Base Lewis-McChord south of Seattle, the 26-year-old acknowledged cutting fingers off corpses and yanking out a victim's tooth to keep as war trophies, "like keeping the antlers off a deer you'd shoot."
But he insisted he wasn't involved in the first or third killings, and in the second he merely returned fire.