Calif. woman, 70, is stabbed to death in apparently random attack in NH hotel lobby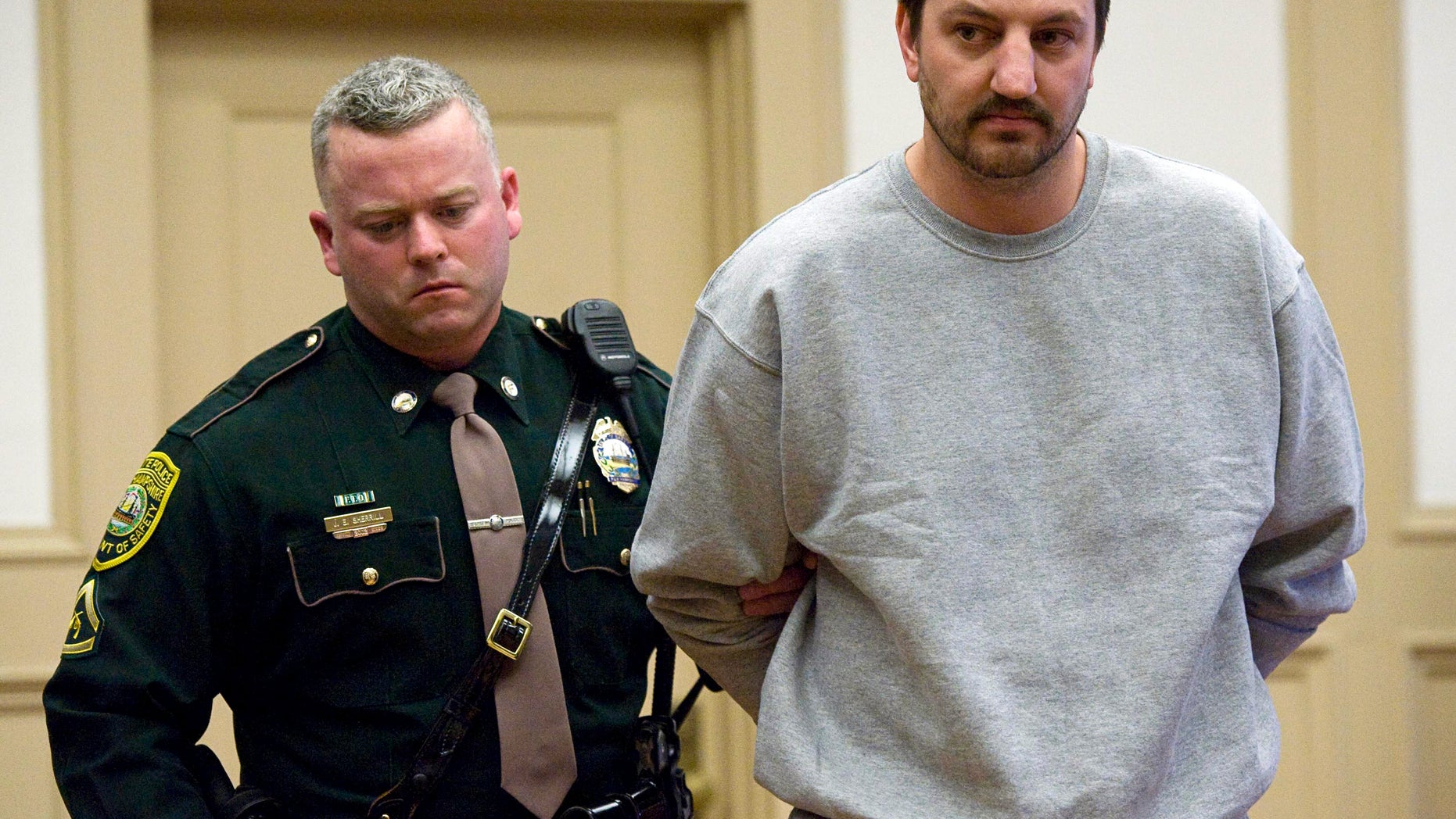 CONCORD, N.H. – A 70-year-old California woman who was a trustee at a private school and a retired business counselor with the U.S. Foreign Service was stabbed to death in a random attack in a New Hampshire hotel lobby by another guest, authorities said Tuesday.
Catherine "Kitty" Houghton, of Novato, Calif., had traveled to New Hampshire for board meetings at the White Mountain School, her alma mater, in Bethlehem.
She was staying at the Hampton Inn in nearby Littleton and was in the lobby Monday evening when, prosecutors say, a 37-year-old man stabbed her in the neck and torso. Houghton died soon afterward at a hospital.
Littleton is a community of 4,000 just west of the White Mountains National Forest in northwest New Hampshire, near the Vermont border. Its last killing was in 1999.
Although a Vermont man was in custody, the lead prosecutor said she's at a loss to explain a motive.
"At this point in time there was no connection between the two, and it was random," said Senior Assistant Attorney General Susan Morrell.
She would not comment on whether an altercation preceded the attack.
Rodney Hill, of West Danville, Vt., was arraigned Tuesday on second-degree murder charges and is being held without bond. He is due in court Feb. 5. Morrell said he was a registered guest at the hotel.
Houghton held master's and doctorate degrees from Stanford University, had served in the Peace Corps in Nepal and worked as an international officer for Bank of America before joining the global business arm of the U.S. Foreign Service, according to a tribute posted on the White Mountain School's website.
The tribute adds that she had a pilot's license and volunteered for Angelflight, which provides transportation to indigent people in medical need. She was also fluent in six foreign languages, including Mandarin and Bengali.
She delivered her alma mater's commencement address in 2011.
Timothy Breen, head of the White Mountain School, said he was notified of the homicide by law enforcement authorities early Tuesday.
"Every indication I've been given is, frankly, that this is a random, senseless attack," Breen said.
Employees at the hotel would not discuss the stabbing. Brett Loehr, its director of operations, issued a brief statement extending condolences to the victim's family and saying staff is cooperating with investigators.
Hill's wife, Amy, did not immediately return a telephone message seeking comment. She is a senior editor of SportsField Management Magazine, published by Moose River Publishing in St. Johnsbury, Vt. The publishing company's vice president for finance, Sharon Ferland, declined to comment.
A business called Hillside Welding and Mechanical Repairs is registered to Hill's West Danville address. Morrell said she doesn't have much background information on him.
Breen said Houghton's participation in the school — from which she graduated in 1960 — was a wonderful opportunity for both the 110-student private school and for Houghton.
"She's a great example of a graduate and what we aspire to as a school — to create young men and women who will go out and make the world a better place," Breen said, saying her membership on the board "was her way of giving back to the school."