A Boeing 737-800 jet arriving from the Guantanamo Bay military station in Cuba went 100 feet off the runway at Naval Air Station Jacksonville and into the St. Johns River in Florida on Friday evening.
The chartered Miami Air International Flight 293, which was reportedly carrying 136 passengers and seven crew members, prompted a "massive rescue response" to the scene but no fatalities were reported, according to Jacksonville's WJXT-TV. The passengers were a mix of military personnel and civilians, the station reported.
The commanding officer at Naval Air Station Jacksonville said the landing was a miracle, according to a reporter from Jacksonville's WOKV Radio. "It could have been much worse," he said.
BOEING SHAREHOLDER ALLEGES INVESTORS WERE MISLED ON MAX JET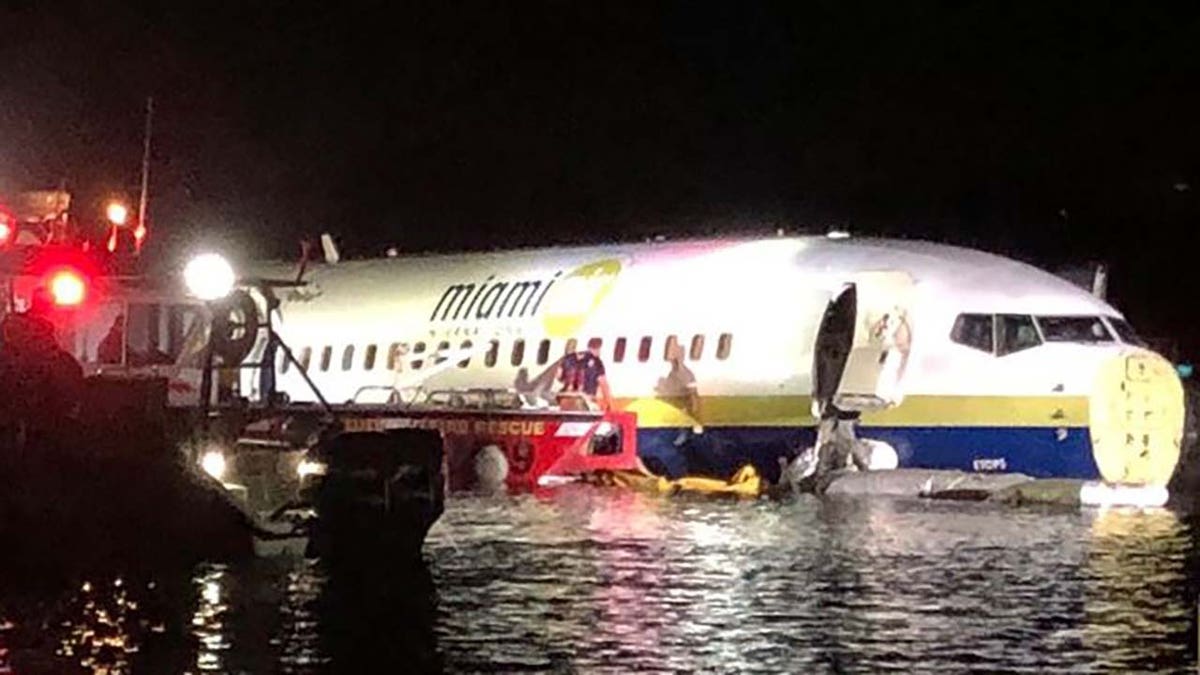 "Every person is alive and accounted for," the Jacksonville Sheriff's Office wrote in a Twitter message. Minor injuries were reported, with people treated at the scene, according to Naval Air Station Jacksonville. Twenty-one others were taken to a hospital with unspecified injuries, according to a reporter from WJXT.
A spokesman for the Jacksonville Fire Rescue Department said he was relieved that the situation wasn't worse.
"As I was in route here, I heard that we had no critical injuries. To say that I was swiping sweat off my brow would be an understatement," Tom Francis told WJXT.
The cause of the mishap was not immediately clear.
Some pets were reportedly still in the cargo area, the Florida Times-Union of Jacksonville reported.
CLICK HERE TO GET THE FOX NEWS APP
Boeing posted on Twitter that it was monitoring news about the flight.
The U.S.-based manufacturer has been under scrutiny in recent weeks following crashes of its 737 MAX jets in Indonesia and Ethiopia.
Jacksonville Mayor Lenny Curry confirmed Friday's initial details and said fire and rescue crews were at the scene. He added that the White House called to offer help.
"We are all in this together," Curry tweeted later, after a series of messages expressing concern for the passengers, crew and first-responders.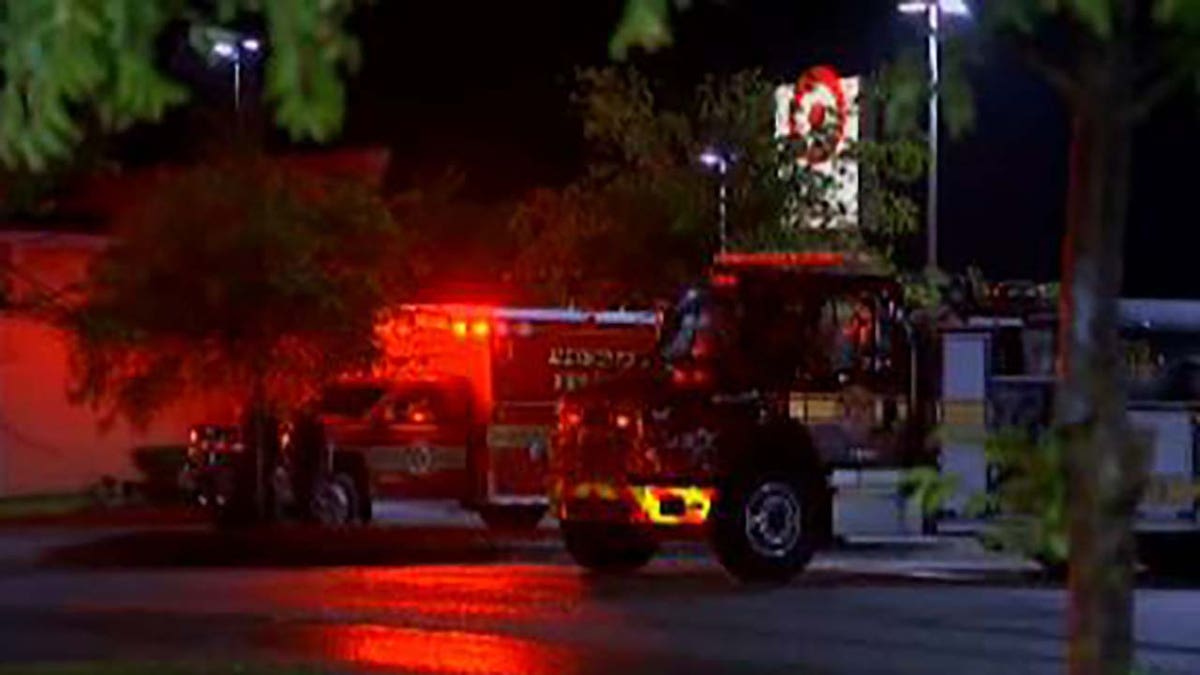 The plane landed during a rainstorm with low visibility, which may have factored in the crash.
An investigation was underway and officials said they were trying to control leaking fuel. The National Transportation Safety Board said in a tweet that it would be sending a Go Team.
In a statement early Saturday morning, Boeing tweeted in part: "Boeing extends its well wishes to all those involved," adding that they are providing technical assistance with the NTSB's investigation.
The Associated Press contributed to this story.