Baltimore funeral shooting leaves 1 dead, 1 in 'grave condition'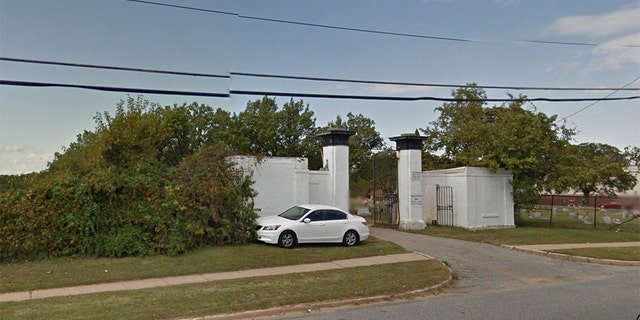 One man was killed Wednesday and another was critically wounded when shots were fired at a funeral in Maryland, police said.
A funeral for an 18-year-old man was underway at Mount Zion Cemetery in Baltimore just after 12:30 p.m. when "gunshots rang out" from a smaller group of men separated from the mourners, according to Baltimore County police.
"Mourners began running in all directions seeking cover" from the shooting before first responders made their way to the scene.
Two men suffered gunshot wounds and were transported to the hospital, where one of the men was pronounced dead. The second man shot is in "grave condition," officials said.
A third victim who was not shot was also transported from the scene after suffering from chest pains.
A news release from the police department revealed the shooting is believed to have been a "targeted crime."
The incident remains under investigation.