Authorities backtrack on murder-suicide theory in shooting deaths inside affluent St. Louis home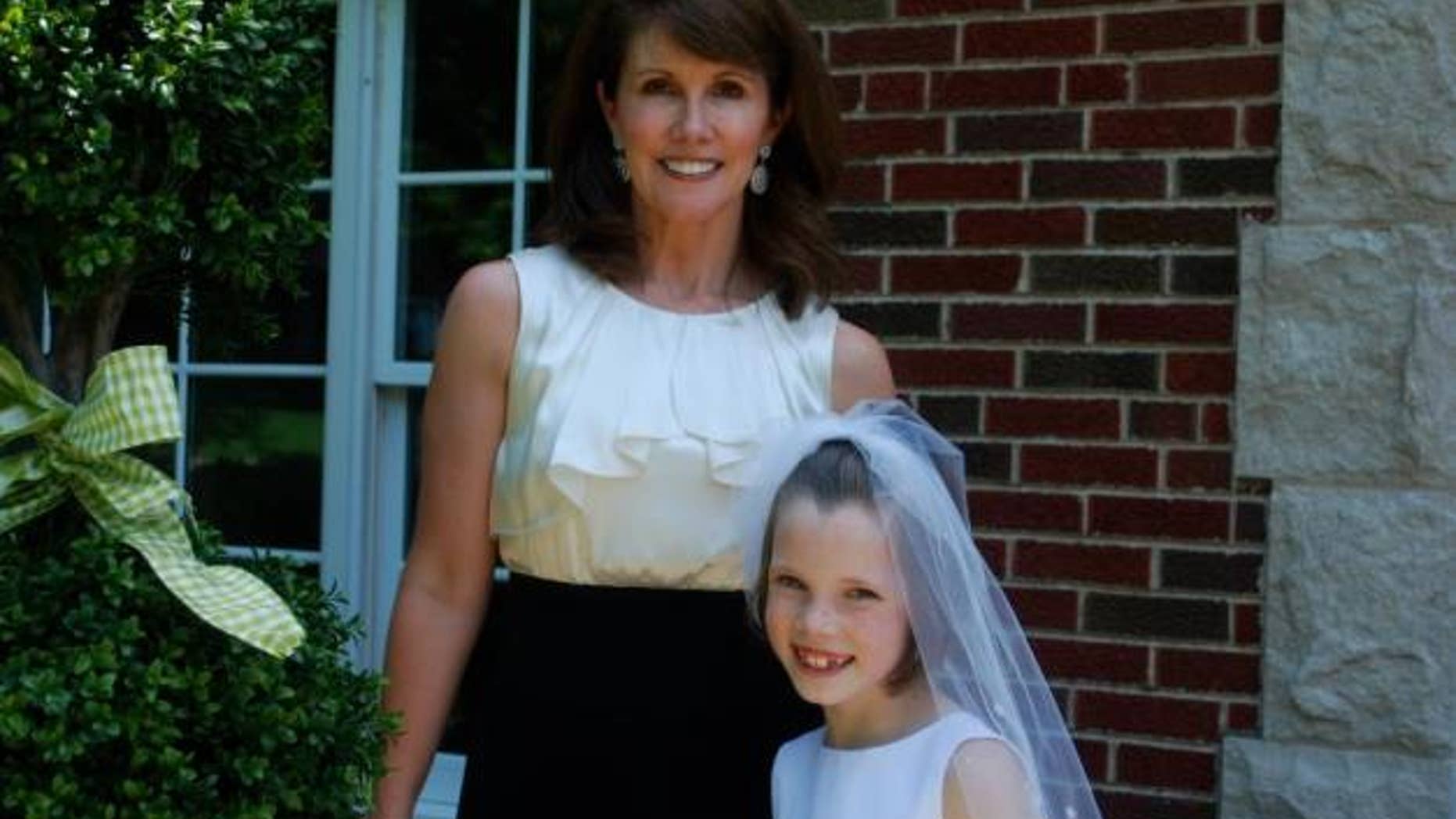 Authorities investigating the shooting deaths of a suburban St. Louis mother and her two children originally viewed as a murder-suicide said it was too early to draw any conclusions.
Glendale Police Lt. Tim Fagan said Mitch Murch called police Monday after hearing gunshots inside the family's house. He told authorities he found the bodies of his wife and two children, all with gunshot wounds.
Catherine Murch, 42, was pronounced dead at the scene, and her two children were pronounced dead at hospitals. St. Louis County Medical Examiner Mary Case identified them as 10-year-old Mitchell Murch and 8-year-old Mary Claire Murch.
Police originally said the deaths were being investigated as a case of murder-suicide. Fagan said Murch, who allegedly was reading downstairs in the two-story brick home, has been interviewed and is cooperating with investigators. It wasn't immediately clear whether Murch had an attorney, but Fagan said police "don't consider him a suspect."
Murch, who police say was performing CPR on the boy when they arrived, did not immediately return a phone message from The Associated Press seeking comment.
He told police he "thought it was coming from outside, so he ran to his front door and saw his wife lying in the kitchen, his son was lying in a side room and his daughter was in the second story of the home," Glendale Police Sgt. Bob Catlett told the St. Louis Post-Dispatch.
Police recovered a weapon from the home but did not find a suicide note, according to Fox2Now.com.
Catlett said investigators believe the woman killed the children before turning the gun on herself, although Murch was taken into custody and questioned before being released.
The Major Case Squad of Greater St. Louis was activated, and the St. Louis County Police Department's crime scene investigators assisted at the scene. Catlett said he was unaware of any previous calls to police at the home, according to the paper.
The deaths shocked the affluent neighborhood, where the Murches' stately, two-story brick home sits on a large, neatly manicured lot. Court records show the Murches bought the home for $764,900 in 2007.
By Tuesday afternoon, ribbons had been placed on a tree in front. A lone vase of flowers was placed in the yard, near yellow tape that encircled the property.
Records show Catherine Murch graduated from the University of Missouri in 1992 with a degree in political science and received a nursing degree from Saint Louis University in 1994. Online records indicate she was a registered nurse.
Mitch Murch, 43, graduated from the University of Missouri, also in 1992. He owns a maintenance management company and is director of a business called The Maids International in Omaha, Neb., a cleaning company franchise, according to online records.
The family was active in Mary Queen of Peace Catholic Church in nearby Webster Groves. The children attended Mary Queen of Peace School, where Catherine Murch was a frequent volunteer. She was chairman for a committee preparing for an ice cream social in mid-August, according to the parish website.
A memorial service was held at the church Monday night, hours after the shootings. The Archdiocese of St. Louis said in a statement that Mary Queen of Peace pastors were working with relatives and grieving parish members "to cope with the aftermath of this tragedy." Messages left Tuesday at the parish were not returned.
The Associated Press contributed to this report