Police investigate shooting deaths of mother, 2 children inside affluent St. Louis home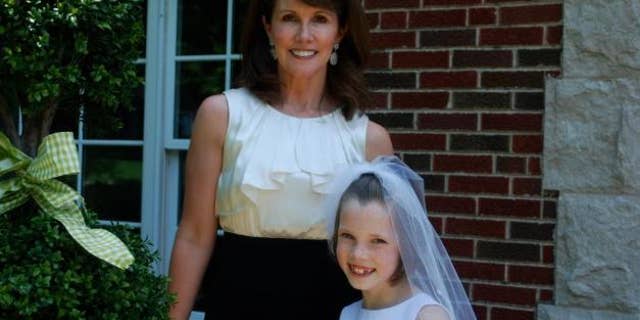 The deaths of a mom and her two children, all shot as her husband allegedly sat reading in their two-story home in an affluent St. Louis suburb, are being treated as a murder-suicide though a probe continues.
Mitch Murch, of Glendale, Mo., called police Monday morning after gunshots rang out in his family's red-brick home shortly before 11 a.m. Monday, Fox affiliate KTVI-TV reported. When police arrived, they found Catherine Murch, 42, dead and the couple's son and daughter, ages 11 and nine, also shot. Murch was performing CPR on the boy, police said.
[pullquote]
He told police he "thought it was coming from outside, so he ran to his front door and saw his wife lying in the kitchen, his son was lying in a side room and his daughter was in the second story of the home," Glendale Police Sgt. Bob Catlett told the St. Louis Post-Dispatch.
Police recovered a weapon from the home but did not find a suicide note, according to the station.
Catlett said investigators believe the woman killed the children before turning the gun on herself, although Murch was taken into custody and questioned before being released.
In a statement released later, Catlett said: "There is a current active investigation of the incident to try to determine what exactly happened and the sequence of events."
Catherine Murch was pronounced dead at the scene. Her son, Mitchell Murch III, was pronounced dead at St. Louis Children's Hospital, and her daughter, Mary Claire, was pronounced dead at Mercy Hospital St. Louis in Creve Coeur.
The Major Case Squad of Greater St. Louis was activated, and the St. Louis County Police Department's crime scene investigators assisted at the scene. Catlett said he was unaware of any previous calls to police at the home, according to the paper.
Catherine Murch was a registered nurse, according to the newspaper. The children attended Mary Queen of Peace School in Webster Groves, and the family was active in the parish, according to the Rev. Bob Reiker.
"We're just trying to piece it together and come to grips," Reiker told the Post-Dispatch.
Hours after the shootings, on Monday night, mourners filled Mary Queen of Peace Catholic Church in a service for the three.
Bob Goessling, who attends Mary Queen of Peace, told the Post-Dispatch he attended several retreats with Mitch Murch, and his fifth-grade daughter was in the same class as Murch's son.
"This is going to devastate this community," Goessling said. "The wife and husband were extremely outgoing and well-liked. They were very spiritual and into their church community."
The shooting came two days after a Massachusetts man shot his 7-year-old daughter to death and critically injured his 9-year-old son before killing himself. That man, Daryl Benway, 41, of Oxford, had recently separated with his wife, lost his job and indanger of being foreclosed on, according to reports. The boy, Owen Benway, was still clinging to life in UMass Memorial Children's Medical Center.
Click for more from Fox2Now.com