Arias lawyers wanted to withdraw after verdict but were denied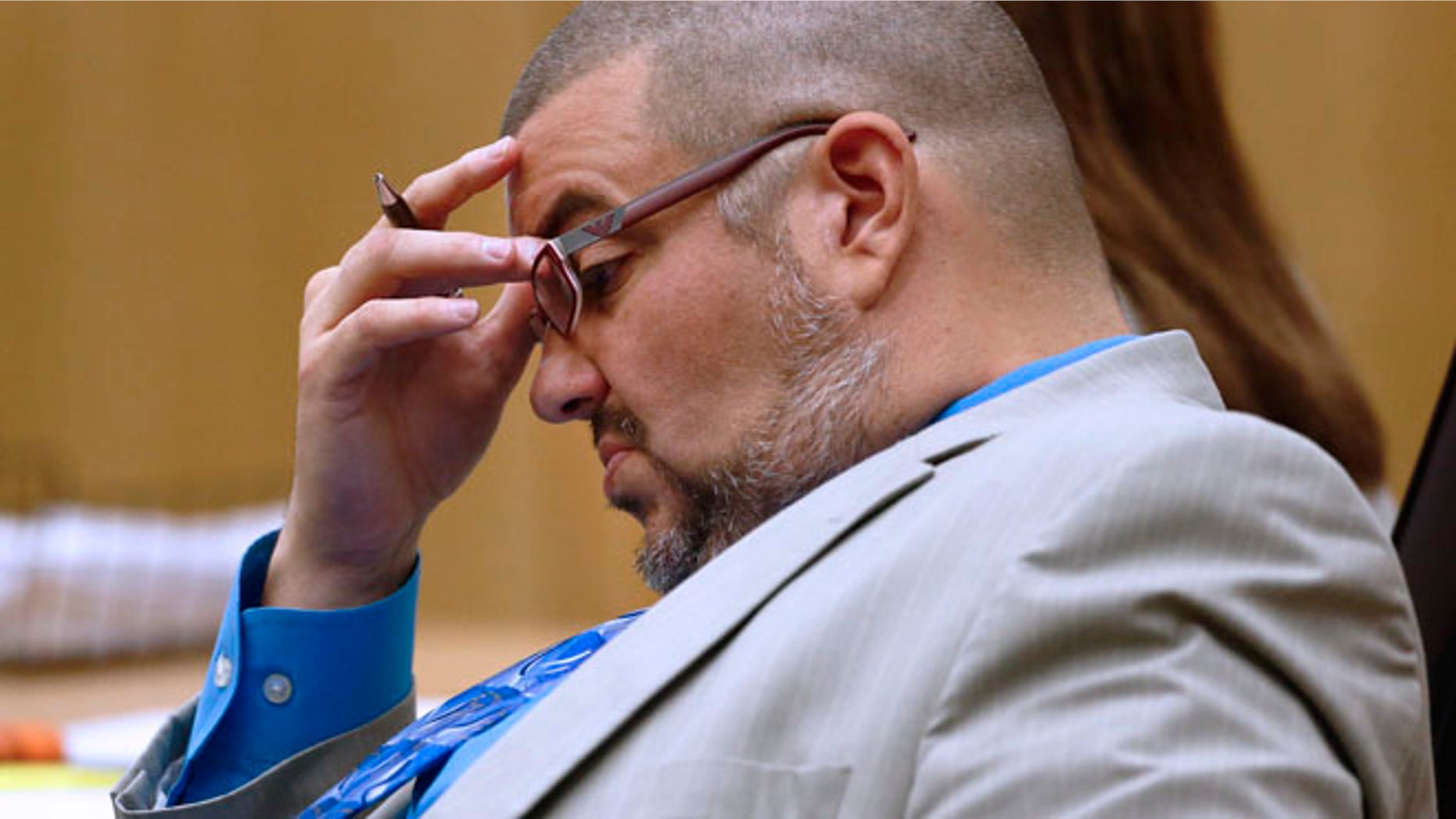 PHOENIX – Attorneys for Jodi Arias asked to step down from the case after their client was convicted of first-degree murder, but a judge denied the request.
Arias returns to court Thursday for the final phase of her trial as the same jury that convicted her last week now weighs whether the former waitress should be sentenced to life in prison or death.
Her attorneys must convince jurors she shouldn't be executed. But just Tuesday, Kirk Nurmi and Jennifer Willmott asked a judge for permission to withdraw from the case. The detail was contained in court minutes and provides no information about why the two defense lawyers asked to withdraw.
Legal experts have said that Arias complicated efforts for her defense when she gave an interview to Fox affiliate KSAZ minutes after her conviction Wednesday, saying that she preferred death over life in prison.
"I believe death is the ultimate freedom, and I'd rather have my freedom as soon as I can get it," Arias said.
However, Arias cannot choose the death penalty. It's up to the jury to recommend a sentence.
On Wednesday, the panel took less than three hours to determine that Arias should be eligible for the death penalty in the killing of her one-time lover after prosecutors proved the murder was especially cruel and heinous.
Arias, 32, acknowledged killing Travis Alexander on June 4, 2008, at his suburban Phoenix home after a day of sex. She initially denied any involvement then later blamed the attack on masked intruders. Two years after her arrest, she settled on self-defense.
On Thursday, the penalty phase of her trial begins during which prosecutors will call Alexander's family and other witnesses in an effort to convince the panel Arias should face the ultimate punishment. Arias' defense lawyers will have her family members testify, and likely others who have known her over the years, in an attempt to gain sympathy from jurors to save her life. It's not yet known if Arias will testify.
Arias showed no emotion Wednesday after the jury returned a decision that was widely expected given the violent nature of the killing. She slashed Alexander's throat, stabbed him in the heart and shot him in the forehead. The victim suffered a total of nearly 30 knife wounds in what prosecutors described as an attack fueled by jealous rage after Alexander wanted to end his affair with Arias and prepared to take a trip to Mexico with another woman.
The jury simply had to determine the killing was committed in an especially cruel and heinous manner to complete the "aggravation phase" of the trial and move on to the penalty portion.
Alexander's family members sobbed in the front row as prosecutor Juan Martinez took the jury through the killing one more time earlier in the day. He described how blood gushed from Alexander's chest, hands and neck as the 30-year-old motivational speaker and businessman stood at the sink in his master bathroom and looked into the mirror with Arias behind him, a knife in her hand.
"The last thing he saw before he lapsed into unconsciousness ... was that blade coming to his throat," Martinez said. "And the last thing he felt before he left this earth was pain."
Wednesday's proceedings played out quickly, with only one prosecution witness and none for the defense.
The most dramatic moments occurred when Martinez displayed photos of Alexander's corpse and the bloody crime scene for the jury, then paused in silence for two minutes to describe how long he said it took for Alexander to die at Arias' hands.
Arias, wearing a silky, cream-colored blouse, appeared to fight back tears most of the morning, but didn't seem fazed by the verdict. Afterward she chatted with her attorneys. Arias spent the weekend on suicide watch before being transferred back to an all-female jail where she will remain until sentencing.
Arias' attorneys didn't put on much of a case during the aggravation phase, offering no witnesses and giving brief opening statements and closing arguments. They said Alexander would have had so much adrenaline rushing through his body that he might not have felt much pain.
The only witness was the medical examiner who performed the autopsy and explained to jurors how Alexander did not die calmly and fought for his life as evidenced by the numerous defensive wounds on his body.