Architect dies in fall from New York City skyscraper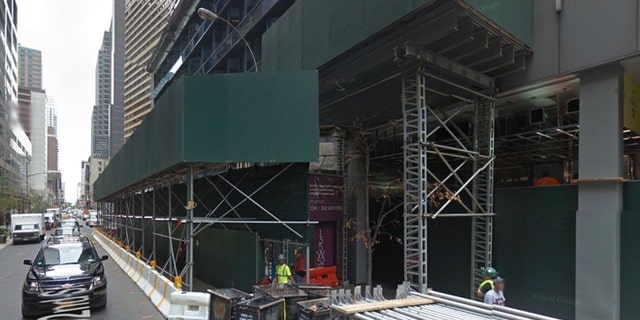 Police and the New York City Department of Buildings were investigating after an architect accidentally fell to his death from the roof of a New York City skyscraper, according to reports.
Bruno Travalja, 52, the owner of a New Jersey architectural firm, had gone to the roof of a 48-story building on W. 52nd Street in midtown Manhattan Thursday afternoon.
Sources told New York 1 Travalja may have kneeled down to take a measurement and when he stood up he got dizzy.
An official told the Daily News that a glass barrier for a rooftop terrace was going to be installed there.
The official told the paper that Travalja was wearing a safety harness on the roof but it was not secured to anything. He walked near the ledge which was protected by an 18-inch-high parapet or safety barrier.
After kneeling to check something, he stood up and then plummeted over the parapet, the paper reported.
"It's more of an unfortunate tragic accident," the official told the paper.
The building is being converted into a condominium and offices, The Gothamist reported.
Travalja had applied for a permit for use of a construction crane in 2015, records show.
A Buildings Department spokesman told the Gothamist that there was an "ongoing investigation into the incident."
The offices of Travalja's company were closed Friday and would reopen Monday, according to reports.