Al Qaeda terrorist life 'extremely boring,' American who joined Islamists says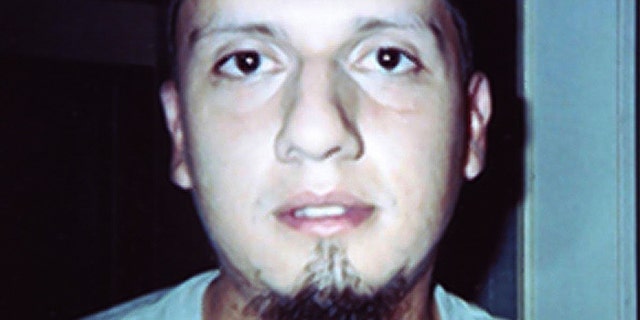 A New York man who was thought to be one of the first Americans to join Al Qaeda after the Sept. 11 attacks reportedly lamented the "extremely boring" life of a terrorist and was disappointed at the way the Islamist group used him -- or, rather, didn't use him.
Bryant Neal Vinas, a convicted terrorist who grew up on Long Island, was detained in 2008 by Pakistani security forces on terror charges and wrote about his time with Al Qaeda in Monday's issue of Sentinel, the magazine of the Combating Terrorism Center at the U.S. Military Academy.
Vinas initially joined the U.S. Army six months after Al Qaeda terrorists perpetrated the 9/11 attacks that killed nearly 3,000 people in New York, Washington, D.C. and Pennsylvania. But Vinas was discharged weeks later over a "failure to adapt to the military," according to The New York Times.
Vinas converted to Islam in 2007, at the age of 24, to join Sunni Muslim militants in Pakistan, Newsweek reported. At the time, Vinas said he was angry about U.S. foreign policy in the Middle East and he first joined a militant group that had close ties to the Taliban. But he left the outfit after an aborted attack on U.S. and Afghan forces.
"Going on a mission had been such a relief from the terrible boredom, but in the end, I was disappointed that the operation was unsuccessful," Vinas said.
Vinas said life with the group became rougher as they began living in the mountains and he was eventually told he needed to attend an Islamic school. When he would return to the terrorists' base of operations, he was forced to reassemble old Russian pistols. He later met up with a group of Arab fighter who brought him into the Al Qaeda fold.
The Usama bin Laden-led group reportedly offered Vinas training courses on how to use explosives and weapons -- but only the richer militants could afford to take more intensive training classes.
"There are days when you do absolutely nothing. There is common frustration amongst many AQ guys about the amount of inactivity. There were few operations to participate in, and even those weren't very good, so the body was not in prime fighting condition for 'mountain fighting' when a fighting mission appeared," he said. "The only other option was to take classes for missions outside of Pakistan/Afghanistan, but I never knew anybody who took those or went, and I was wary to do so."
Vinas said he sought out fellow English speakers to converse with and recalled listening to the 2008 U.S. election results and the World Series when he received a radio signal.
"Going on a mission had been such a relief from the terrible boredom, but in the end, I was disappointed that the operation was unsuccessful."
Vinas suggested to Al Qaeda leaders a plot to blow up the Long Island Rail Road or a Walmart, according to The New York Times, and he participated in attacks on U.S. bases in Afghanistan.
But eventually Vinas was arrested and decided to spill his guts to U.S. authorities. The information he provided was reportedly used to launch drone strikes on militant positions.
Vinas was released from a federal prison last year and was denied entry into the witness protection program, according to The New York Times.