After extradition of El Chapo, US prosecutors seek a rival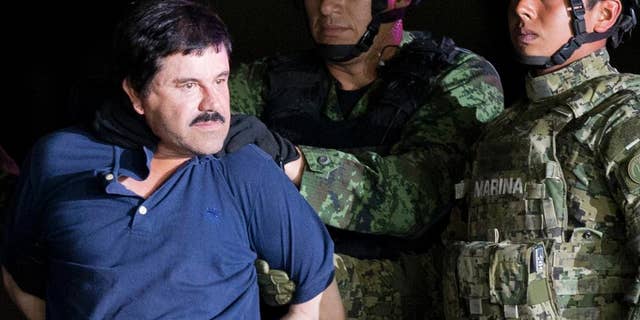 NEWYou can now listen to Fox News articles!
FARGO, N.D. – Notorious drug trafficker Juan "El Chapo" Guzman is behind bars in New York after extradition from Mexico last month. Now federal prosecutors in North Dakota have their sights set on bringing one of his organization's onetime rivals to the United States to face charges.
Juan Sillas-Rocha has been fighting extradition to North Dakota, where federal officials more than a decade ago began gathering evidence on him. He was a top lieutenant for the Arellano Felix cartel, a competitor of Guzman's Sinaloa cartel.
The case wound up in North Dakota after Jorge "Sneaky" Arandas, a member of the Arellano Felix gang, set up shop in the Red River Valley of North Dakota and Minnesota. Investigators say Arandas ordered the killing of Lee Avila in June 2005.
Sillas-Rocha's case was unsealed Tuesday.