Tropical super storms threaten Labor Day Weekend travel plans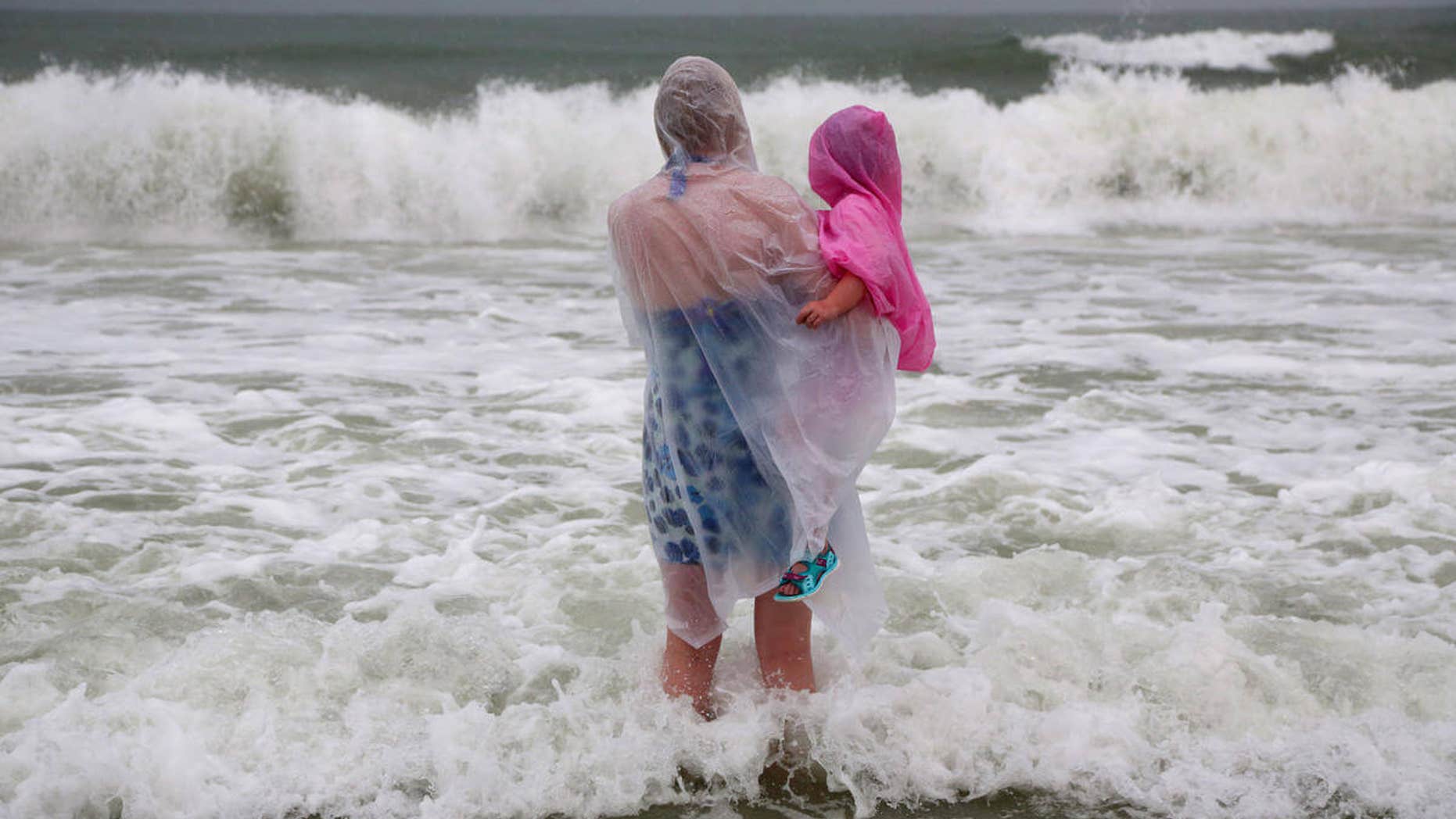 Whether you're journeying by car, air, or train, Labor Day travel can be a major headache. But two major tropical storms headed toward the U.S. could wreack havoc on vacationers planning to make the most of summer's end.
On Thursday, Hurricane Madeline had weakened, but remained on track to hit Hawaii's Big Island according to the National Weather Service said. Governor David Ige issued an emergency proclamation Tuesday authorizing state officials to provide financial relief for losses or damages from the storm.
Hurricane Madeline has since been downgraded to a Category 1 storm. Early Wednesday, it was about 140 miles southeast of Hilo — with maximum sustained winds of 80 mph — and on track to skirt or hit the southern edge of the Big Island, which includes ranches, small towns and Hawaiian Volcanoes National Park.
Though meterologists are predicting the storm will weaken over the next two days, visitors and Hawaiian locals are being advised to take all necessary safety precautions as Madeline approaches. Merchants boarded up shop windows Wednesday along Hilo Bay, and shoppers snatched supplies of food and water from grocery store shelves as what could be the first hurricane to hit Hawaii in a quarter-century neared the island.
Airlines are advising travelers scheduled to arrive in Hawaii for the Labor Day holiday should confirm their flight status before heading to the airport. The Hawaiian islands of Maui, Molokai and Lanai were under a tropical storm watch, but there were no alerts for Oahu or Kauai.
In the Atlantic,  tropical storms Hermine and Gaston may threaten several popular beach destinations along the East Coast. On Thursday, the National Hurricane Center said Tropical Storm Hermine was centered about 400 miles from Tampa. It was expected to pick up speed and approach the northwest Florida coast Thursday afternoon.
The storms could move north along the coast, just in time for the long holiday weekend. Hermine is expected to heighten the risk of rip tides alone Delaware's beaches. Delware Online reports that though the ocean at Rehobeth Beach appeared calm, there were some swells large enough to knock a few waders off their feet. The latest model from the National Weather Service shows Hermine hitting southern Delaware overnight Saturday into Sunday.
"In terms of threats to Delaware, Tropical Depression 9 is our biggest concern," he stated. "Chances are favoring it being a storm over the open Atlantic into next week, but that's a ways out. Come Labor Day, we may be looking at a tropical cyclone near, or offshore of, the Delaware coast."
Fast motion winds between 15 and 20 mph combined with pockets of dry air and disruptive gusts along the way may hinder quick development of the system at first.
But by Labor Day things could change in some affected areas.
The system could impact the Leeward Islands around Sunday, Sept. 4, or Monday, Sept. 5, with bumpy seas, heavy showers and powerful thunderstorms. Steering winds could then guide the system on a large curved path next week.  The system may also roll near Puerto Rico and the Bahamas before turning upward near the Atlantic coast of the United States around the second weekend of September.
The Associated Press contributed to this report.