Teen's parents file $10M suit against American Airlines, suspect over inappropriate touching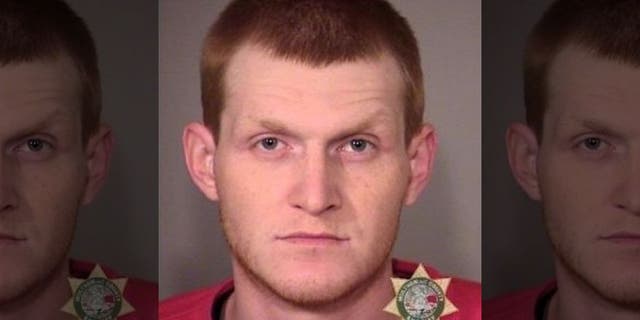 NEWYou can now listen to Fox News articles!
The parents of a 13-year-old girl who was allegedly groped while flying as an unaccompanied minor have filed a $10 million lawsuit against American Airlines and the suspect, claiming that the legacy carrier failed to act in the best interest of the child's safety.
The lawsuit, filed earlier this week in Portland by attorney Brent Goodfellow, lists the ways in which suspect Chad Cameron Camp abused the unaccompanied teen on a flight from Dallas to Portland in June and specifies how American crew repeatedy failed to protect the teen despite numerous opportunities.
In June, the teen's family paid for her ticket and an extra "unaccompanied minor" $300 fee required by the airline, but according to the lawsuit, she was left alone for most of the travel time.
Camp was seen having four drinks in the hour before the flight took off and then was seen sitting down next to the teen when he "(a)lmost immediately, and without intervention from American … began to rub up against (the teen) lean close to her and fondle her body with his hand."
The inappropriate behavior continued for 30 minutes until the teen was moved.
States the lawsuit, "American knew (the teen) as an unaccompanied minor and failed in its duty to provide Plaintiff the requisite care to protect (the teen) from the harms alleged herein. (The teen) was introduced to the flight crew as an unaccompanied minor approximately an hour before the flight took off and its failure to adhere to the standard of care was a contributing factor to Plaintiffs' injuries and damages as alleged herein."
American Airlines spokesman Matt Miller says the company is reviewing the lawsuit while continuing to cooperate with an FBI investigation.
The suspect currently remains in a Portland jail after pleading not guilty to abusive sexual contact.
In June, the teen's mother spoke to KOIN 6 News and said the incident was shocking and made her very angry.
"It's so many different emotions," she said at that time. "You're sad that your child has to deal with this for the rest of her life."
Goodfellow says the June incident caused his client extreme fear and psychological trauma.
The Associated Press contributed to this report.