Spirit passengers bring man back to life after his heart stopped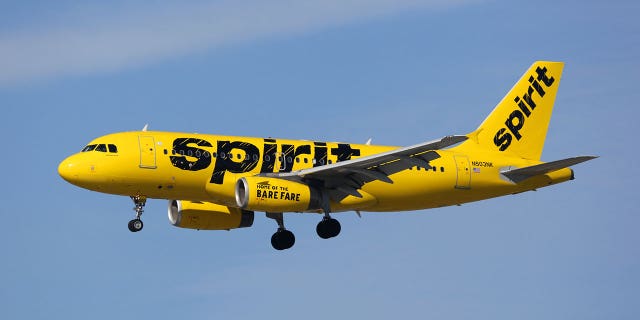 Passengers on a flight from Detroit, MI, to Orlando, FL, rushed to help a man on board who stopped breathing right before takeoff, saving his life.
Just after 9 am Tuesday morning, before the flight was scheduled to take off from Detroit Metro Airport, a passenger collapsed on the plane.
SPIRIT AIRLINES PASSENGER PEES ALL OVER PLANE'S BATHROOM, GETS HIMSELF ARRESTED
"Somebody just said, 'Call 911,' and you never expect to hear that on the plane," nurse Sue Kneehouse said to Click on Detroit.
Kneehouse told the publication the man's heart had stopped.
"He was in arrhythmia. He was gone and he didn't have a pulse," she said.
Thinking quickly, Kneehouse grabbed the plane's defibrillator while an EMT performed CPR. She came back and started trying to resuscitate the man with the help of others onboard.
"Everybody who could help tried to help," passenger Felipe Capusano told Click on Detroit. "Everybody was surreal on how calm it was, actually."
"His heart was getting all funky and stuff," 11-year-old Canadian passenger Nina Capusano said to Click on Detroit. "The defibrillator brought him back and everyone started clapping, and then they brought him out."
FOLLOW US ON FACEBOOK FOR MORE FOX LIFESTYLE NEWS
Paramedics eventually arrived and wheeled the man off the plane. He was taken to Metro Detroit Hospital where reports say he is recovering from the episode.
The flight safely continued on to Orlando after a slight delay.