'Vanderpump Rules' Star Katie Maloney on Launching a Beauty Blog and Always Looking Camera-Ready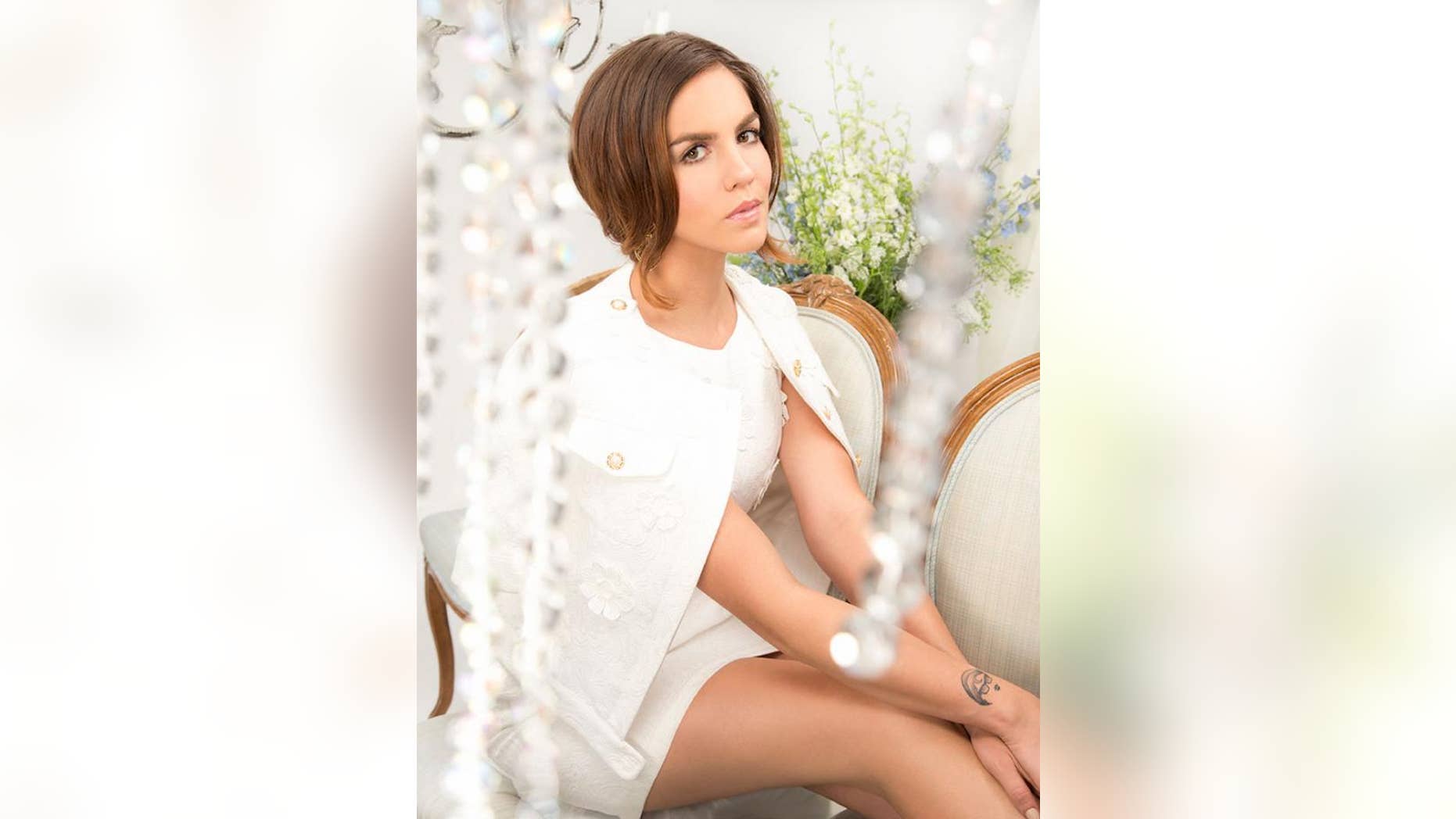 You may recognize Katie Maloney from a little Bravo hit series called "Vanderpump Rules," which follows Katie on the job at Hollywood hotspot SUR. However, when she's not working at the popular restaurant (or fighting off some major drama), this brunette beauty is dishing some major beauty secrets on looking like … well … a reality TV star.
But before you scoff, take note: Maloney knows a thing or two about creating flawless features, runway-ready nails and touchable tresses — so much that she's the co-founder behind a beauty blog called Pucker & Pout. (Girl even makes her own shaving gel. Seriously.)
Since the steamy summer season is on its way and many of us are looking to revamp our signature styles, FNM spoke with Maloney on launching Pucker & Pout, the fashion trends she loves and loathes, as well as some "Vanderpump Rules" gossip:
FNM: When did you realize that it was time for you to kick off Pucker & Pout?
KM: I've been housing so many beauty tips and tricks for so many years. I was always the friend that my girlfriends came to for advice, or to do their hair and makeup. With the encouragement of my partner on the site, Pucker & Pout was born. I thought I could share my knowledge with everyone and always utilize it as a creative endeavor.
FNM: What have been some of the top beauty questions you've gotten from fans?
KM: I get a lot of questions about my eyebrows, so I did an eyebrow tutorial. I get asked an array of questions, from my makeup or what I'm wearing to relationship advice. I really try to respond as quickly and often as possible.
FNM: What are some must-have pieces every woman should have in their closets and why?
KM: A tailored jacket because it can makes jeans and a t-shirt look effortlessly chic, and it can also look smart over an LBD. Speaking of LBDs, make sure you get one that fits perfectly and is comfortable — it works for any occasion. And have a go-to dress when you don't have time or feel like putting an outfit together for a night out. I also believe in having a dressy pair of flats. They can dress up jeans or substitute for a pair of heels if you aren't feeling like torturing your feet.
FNM: Which are the top three fashion trends you're loving right now?
KM: Right now I'm loving fringe. I think I recently bought three fringe pieces. I often stick to black and grey but I love bold prints, like polka dots and floral. I've also been loving flared and wide-leg pants. To me, comfort is key, but it still has to be stylish.
FNM: What about the ones you hate?
KM: Wedges need to go away. I don't mind a classy wedge, but cork-wedge sandals are the worst. Bodycon dresses are very played-out these days as well. Finally, dresses with cut-outs — I cannot stand them!. If you must show midriff, wear a two-piece high-waist-and-crop-top outfit.
FNM: In your opinion, which colors or prints flatter every woman, especially for a fun night out?
KM: Color-block dresses look great and are often done so they give the appearance of a small waist and slim hips. I love bold patterns, but they should be worn minimally. Let [bold prints] be the centerpiece of your outfit. For instance, if you want to wear a patterned skirt or pants, wear something simple on top and keep accessories to a minimum. However, I do enjoy mixing patterns, like black and white plaid mixed with black and white stripes.
FNM: How did reality TV help you perfect your beauty tricks?
KM: I've learned to keep it simple. You tend to think that if you're going to be on camera you should glam up your hair and makeup, but that's exhausting and doesn't read well. I try to keep my hair natural … As far as makeup, I spend more time making my skin looking fresh and smooth. I lightly contour to make my features pop a little more.
FNM: If we were to take a peek inside your makeup bag right now, what would we find?
KM: Way too much makeup! I constantly try to edit my makeup bag, but always end up with more than what I need: two eye shadow palettes, airbrush foundation, tinted moisturizer, contour palette, a handful of brushes, mascara, liquid and pencil and clay eyeliner, at least three shades of lipstick, tweezers, blush, bronzer, eyelash curler, and more!
FNM: What are some beauty tricks you've learned from your boyfriend Tom Schwartz?
KM: Haha! None, but he's learned some from me, though! Like how to style his hair or [use] face masks.
FNM: And where do you stand in terms of your relationship with Tom?
KM: Tom and I are doing great! Totally in love, and I'm more confident than ever about where it's headed. No spoilers though!
FNM: What advice can you give to those who want to start a blog, but don't know where to begin?
KM: I suggest writing down everything you want to write and post about. You don't have to stay in a niche, but find your strong points. Create a schedule of posts to help stay on task. It's very important to post often and consistently. Sometimes life gets busy, but planning ahead helps. Also, decide how often you are going to post and stick to it. That way, your readers know when to visit!