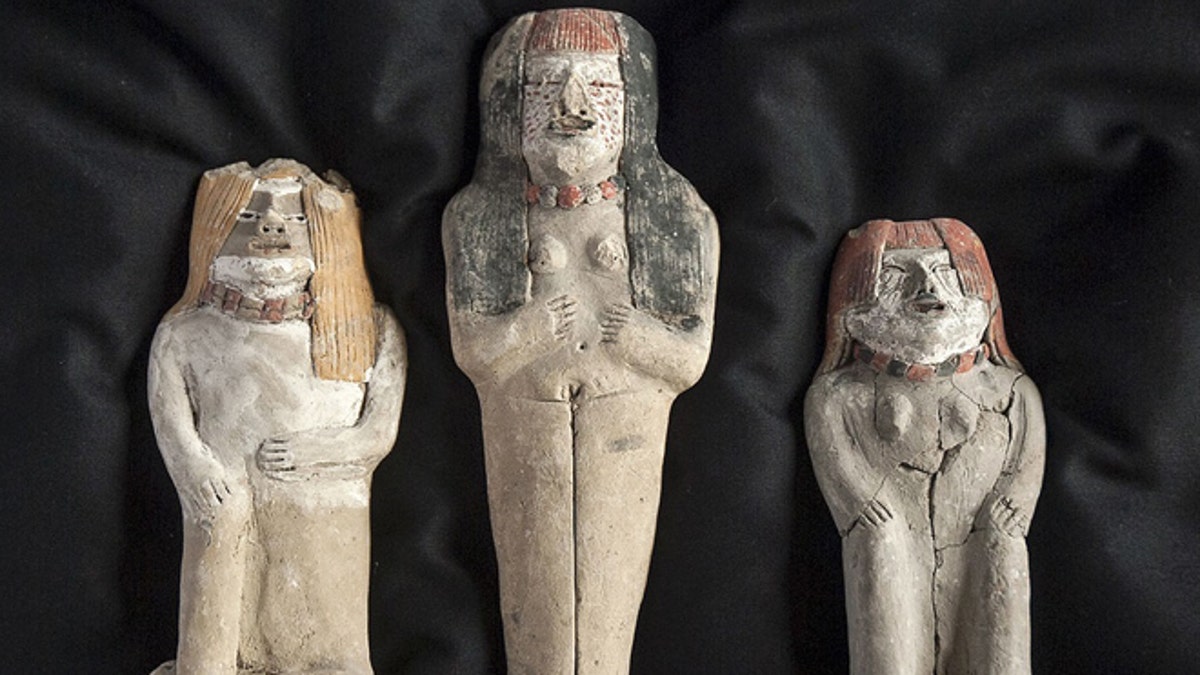 Peru's ministry of culture announced this week that archaeologists working in the South American nation have discovered three painted statuettes made of mud that were created by an ancient civilization that lived in the region some 4,000 years ago.
The three small figures were found inside a reed basket discovered in a building in the ancient city of Vichama, which has become an important archeological site in the country.
Two of them – a naked man and woman painted in white, black and red – are believed to be political figures from the Caral civilization, while the third statue, a woman with 28 fingers and red dots on her white face, is thought to represent a priestess.
Researchers also found two clay heads, apparently female, wrapped in tissue and covered in yellow, blue and orange feathers that possibly came from macaws. Had they been full statues it is suspected that they would have stood more than 19 inches high.
The excavation into the Caral site was led by Peruvian archaeologists Ruth Shady Solís, who speculates that the objects may have been used in rituals performed before a new building was constructed.
The Caral civilization rose to prominence some 4,600 years ago and lived in Peru's northern Supe Valley, where its people left behind remarkable architecture that includes pyramids and sunken amphitheaters.