The most popular sleep apps likely fall short in helping users rest better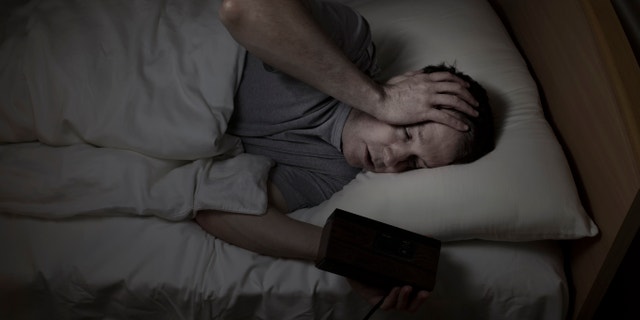 NEWYou can now listen to Fox News articles!
Using an app on your smartphone to improve sleep may not result in the changes you desire.
That's because the majority of the most popular sleep apps available on iPhone and Android devices don't actually provide the information or support needed to help users alter their behavior, a new study published Wednesday in the Journal of Preventive Medicine suggests.
CAN CALCULATING YOUR BEDTIME AID YOUR SLEEP?
Researchers at the University of Illinois at Urbana-Champaign and New York University analyzed 35 of the most popular sleep apps on smartphones and found that, while many of them offer calming nature sounds or guided meditations, less than half provide general info about sleep — and less than 15 percent detail the benefits of getting sufficient sleep and the risks of not getting enough.
In addition to less productivity and a lower quality of life, insufficient sleep can increase the risk of obesity, diabetes, depression, hypertension and even cancer, according to the Centers for Disease Control and Prevention (CDC).
THE BIGGEST SLEEP MYTHS, DEBUNKED
The National Sleep Foundation recommends seven to nine hours of sleep for most adults. In a 2014 analysis by the organization, 45 percent of Americans reported that poor or insufficient sleep affected their day-to-day responsibilities at least once in the last week.
For the current research, lead author Diana Grigsby-Toussaint, a kinesiology and community health professor at the University of Illinois, and her team pared down an initial analysis of about 370 apps offered on Android and iPhone. To do so, they studied which apps were available in English, had sleep alarm functions rated by more than 1,000 users, and were sleep trackers or monitors reviewed by 100 or more users.
WHY WOMEN MAY BE MORE PRONE TO SMARTPHONE ADDICTION
The researchers examined whether the 35 final apps offered reminders and goal support on social media, and they analyzed their functionality and design, as well as their ability to raise a greater awareness of the habits that either promote or interfere with sleep. Previous research suggests these are the aspects known to help people who are chronically sleep deprived get more quality rest.
They found that the apps were generally well designed and navigable, as well as efficient in aiding goal setting and tracking sleep patterns. But most of their functionalities did not offer the tools scientists have associated with real behavior change surrounding sleep.
FOLLOW US ON FACEBOOK FOR MORE FOX LIFESTYLE NEWS
For instance, only four of the apps analyzed provided the necessary info about the risks of insufficient sleep; four detailed behaviors that can worsen quality sleep, such as drinking alcohol or caffeine before bedtime; six featured sleep reminders; and only one offered the support necessary to aid goal setting, like giving awards or feedback for achievements.
"Some apps are better than others, but there's quite a bit of room for improvement," Grigsby-Toussaint said in the release.