Suicide attempts among young American adults on rise, study says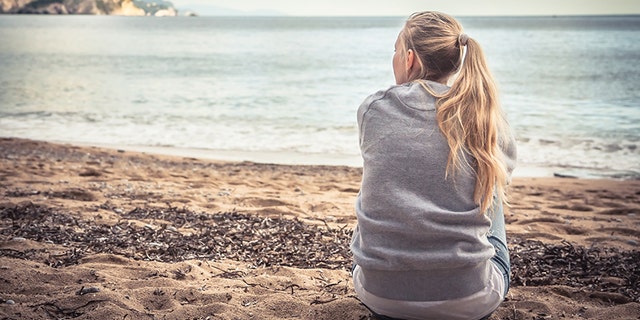 NEWYou can now listen to Fox News articles!
A new study shows that suicide attempts among young American adults have significantly risen.
The study by JAMA Psychiatry, which was released Wednesday, found that the amount of young adults ages 21 to 34 who tried to take their own lives had increased from 2004 to 2014.
Researchers collected data from nearly 70,000 American adults in 2004-2005 and 2012-2013.
The data showed that adults attempting suicide increased from 0.62 percent in 2004-2005 to 0.79 percent in 2012-2013.
THIS POPULAR FITNESS BLOGGER NO LONGER POSTS BIKINI PHOTOS FOR A GOOD REASON
The attempts were reported mostly by women and adults younger than 50 years old.
During the study, suicide attempts rose 0.48 percent among adults ages 21 to 34 in contrast with people 65 and older.
Americans ages 45 to 64 and 85 or older have the highest suicide rates in the country, according to the American Foundation for Suicide Prevention. About 121 people take their lives every day and some 44,000 commit suicide each year.
AUSTRALIAN BIKINI MODEL BELIEVED TO HAVE DIED IN FIERY CAR WRECK, POLICE SAY
The study focused on certain social groups and investigated if they were more prone to attempts compared to others. The study found that suicide attempts "disproportionately affected younger adults with less formal education and those with antisocial personality disorder, anxiety disorders, depressive disorders, and a history of violence."
Dr. Mark Olfson, who worked on the study and was a professor of psychiatry and epidemiology at Columbia University Medical Center, told Reuters that it was not clear why young adults were attempting suicide at a higher rate.
Olfson said the increase could be due to economic problems and psychiatric disorders that have gone untreated.
FOLLOW US ON FACEBOOK FOR MORE FOX LIFESTYLE NEWS
"It is possible that these trends are partially explained by the effects of the recent Great Recession," Olfson said. "Younger adults and adults with less education may have been especially hard hit by the recession in terms of economic and psychological stress. Unemployed adults, those with less education, and adults with lower family incomes were all particularly likely to report a recent suicide attempt."
The study concluded that it was important to focus on decreasing the amount of suicide attempts and that it should be made a goal in public health.