Students Campaign Against Racially Charged Halloween Costumes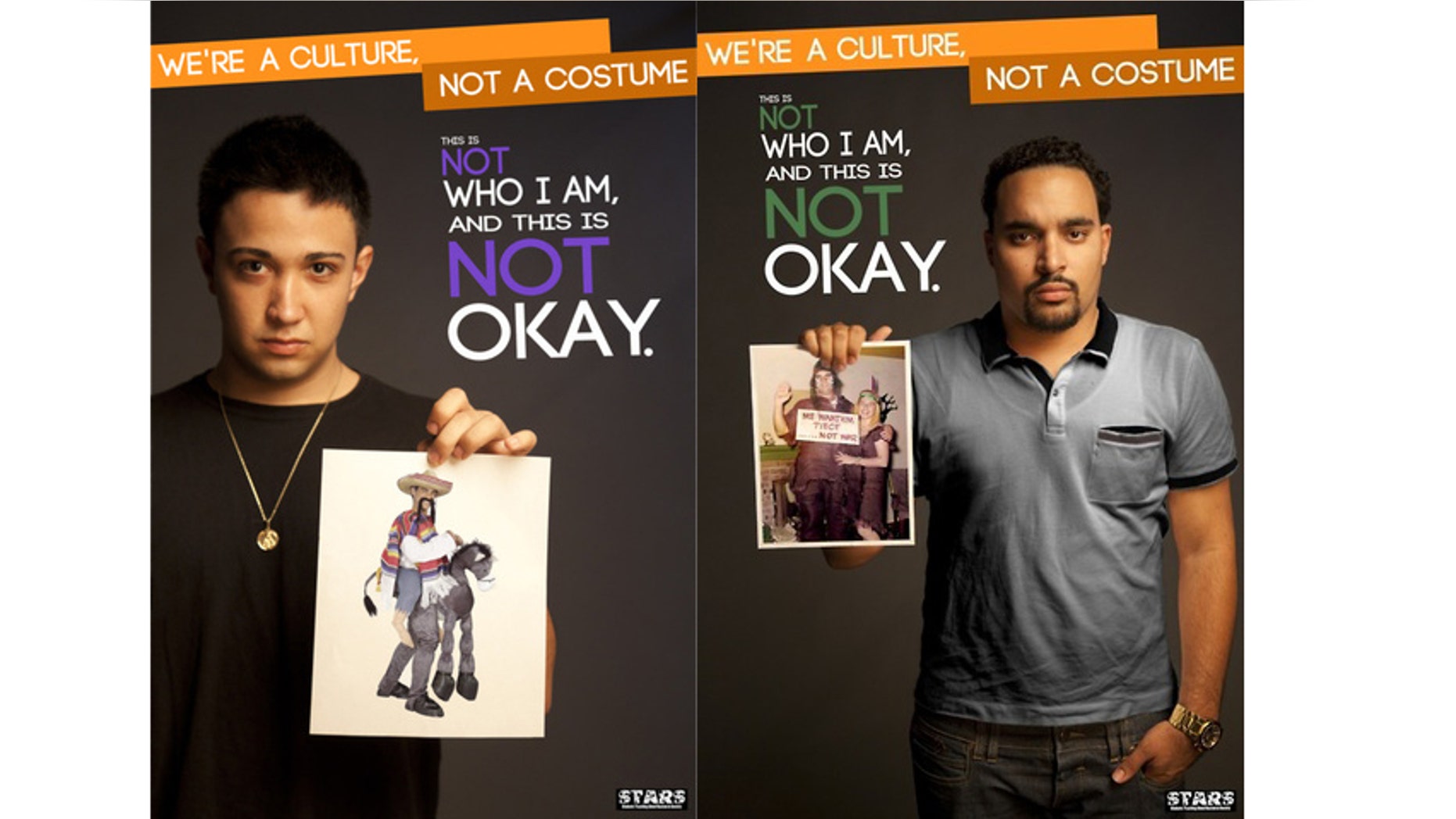 (EndPlay Staff Reports) - What started as a local protest against Halloween costumes based on ethnic and racial stereotypes has garnered national and even international attention.
A student organization at Ohio University called Students Teaching Against Racism (STARS) posted an ad campaign called "We're a Culture, Not a Costume," aimed at curbing the use of racially charged costumes. Initially the posters appeared on the group's Tumblr account and were only intended for use on the university's campus.
The posters – five in all – feature students of different racial groups under the headline "This is NOT who I am and this is NOT okay."
Each student – representing those of Asian, African-American, Hispanic, Native American and Middle-Eastern descent, is holding a photo of a Halloween costume they feel mock their lineage. A geisha girl, a women in blackface, a Mexican man in traditional sombrero, a Native American and a terrorist are represented.
A blogger at Eternal Sunshine of a Spotless Mind picked up the story and by Oct. 23 had received more than 70,000 views in two days.
Comments – ranging from supportive to hateful – began pouring in. "I had no idea I would get this many views on my blog because I wanted to share an important message created by STARS," wrote the blogger, who goes by Melissa."It is simply not OK for people to compartmentalize colored communities."
The students at STARS, overwhelmed with the attention – both positive and negative – have hired a lawyer to help protect the images. In a message on the group's site, a member wrote, "The purpose was to educate and create dialogue and it did."
"The We're Not a Costume campaign may be timed for Halloween, but it's a reaction to an attitude that's accepted every day as normal," wrote Kristina Bui at the Arizona Daily Wildcat , the student paper of the University of Arizona. "STARS exists because racism is only playing dead. It manifests itself not in slurs and exclusion, but in stupid jokes and really inaccurate costumes."
Read more at My Fox Phoenix.
Follow us on twitter.com/foxnewslatino
Like us at facebook.com/foxnewslatino