House renovations uncover trove of letters, papers belonging to Civil War hero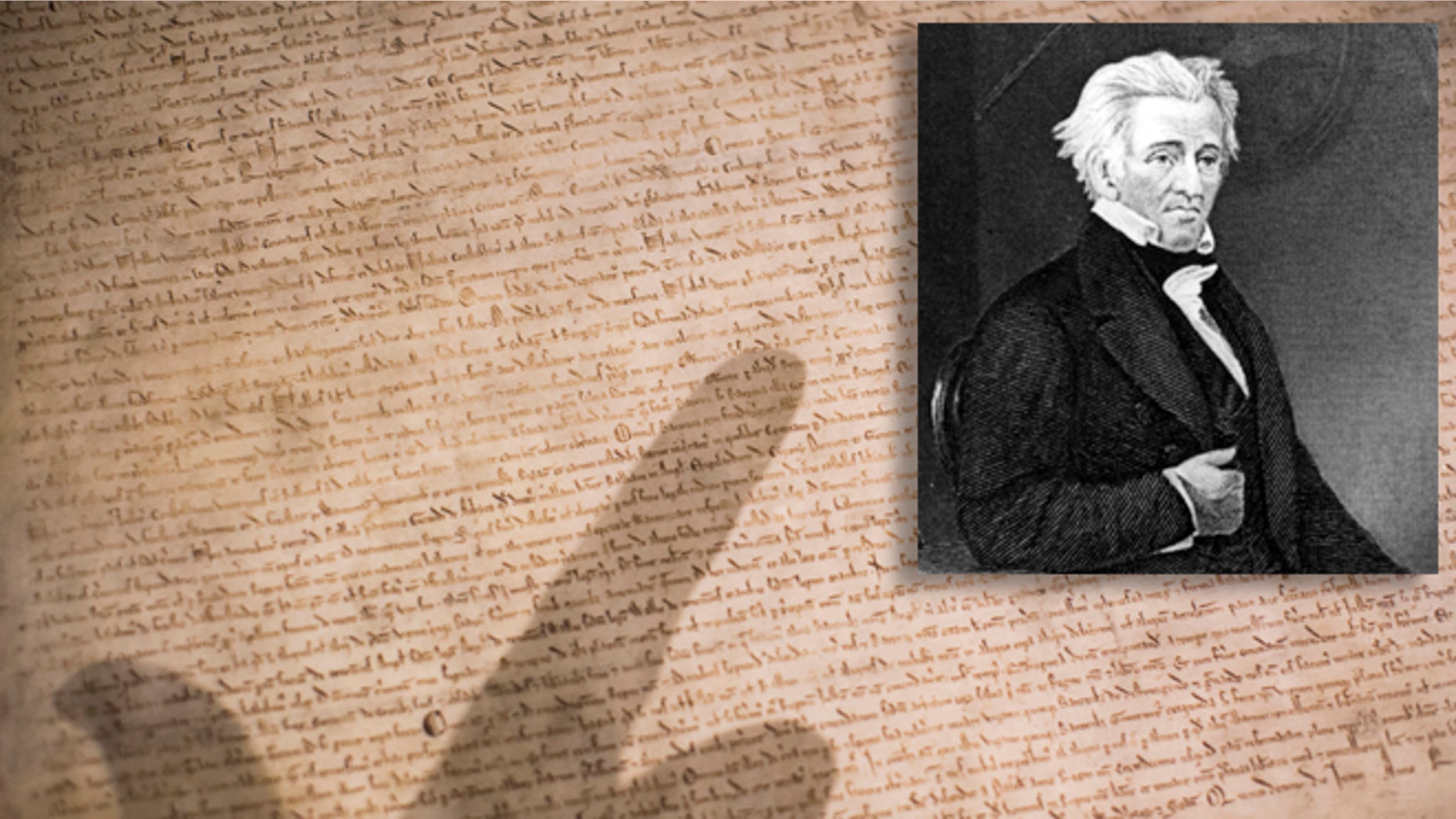 When Mexican-born electrician German Martinez was called in to rewire a historic house in Asheville, North Carolina, he had no clue he'd end up finding a treasure-trove of important historical documents.
Martinez cut into a dry wall next to the chimney and out of the corner of his eye he discovered a tin box embossed with scenes of the Caribbean and a stack of leather-bound books.
I've worked in a lot of old houses," Martinez, who has lived and worked in Asheville for 14 years, told Fox News Latino. "But I've never found anything like this."
He said at first he thought he found cash.
"But then I saw some old papers, books, a bible, and the metal box," he said. "I was surprised everything was in such good shape."
Turns out the box held the 100-year-old letters and papers of Thomas W. Patton, the house's original builder and namesake of many of Ashville's major thoroughfares.
The Patton-Parker house, built in 1868, is now owned by attorney Jim Siemens and his girlfriend, Deborah Haft, and was built by three former slaves at the behest of Patton's direction. The expansive manse has been owned by seven generations of important Asheville families.
The couple has been investigating the papers since they were found a month ago – which includes signatures from two U.S. presidents as well as a land grant showing property in Alabama signed over to Patton by Andrew Jackson in November 1830, and another signed by then-U.S. President Martin Van Buren in 1837.
The couple also found a journal kept by a sailor who spent a year at sea from 1799 to 1800 aboard the USS Patapsco, and a ledger from the Asheville Club, an exclusive social organization made up of the East Coast's wealthiest men.
There's also a court summons regarding a legal dispute between Thomas Patton and his partner Nicholas Woodfin, who developed the town bearing his name.
Patton was a Civil War hero and captain in the Confederate Army who returned to his Asheville home following the war and built the family home.
He ended up serving as Asheville's mayor, Buncombe County commissioner and the county tax collector. During the Spanish-American war, he returned to service as a volunteer.
Jeff Poe, the general contractor for the renovation, suggests that the papers and books may have been stashed and simply forgotten in the ceiling after several renovations.
The house is being converted to a law practice for the Siemens family.
"It's been fun," Siemens told the Citizen-Times of the renovation and the house's secrets revealed so far. "You take on a responsibility when you take on a historic house."