EU grants Bavarian pretzels protected status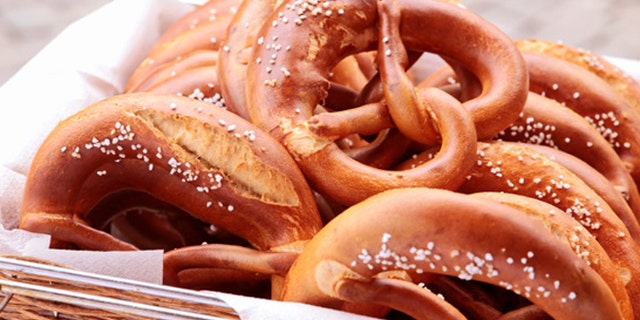 BRUSSELS – A twisted piece of dough has been elevated to cultural icon status by the European Union, which has added the Bavarian pretzel to its "protected origins" list.
That means only pretzels produced in the southern German state can be sold as "Bayerische Breze," or Bavarian pretzel.
In a mouth-watering statement Friday, the 28-nation bloc's executive Commission said Bavarian pretzels are "characterized by a doughy taste, combined with a short, crisp crack and a soft, fluffy texture."
It says the protection applies to the "typical Bavarian lye pastry whose shape symbolizes arms folded in prayer," be it "topped with coarse salt, cheese or poppy, sesame, pumpkin or sunflower seeds."
Baked products manufactured and sold outside the EU, like Bavarian pretzels found in the United States, aren't affected by the decision.