Dorothy Wang Talks Summer Fashion Do's and Don'ts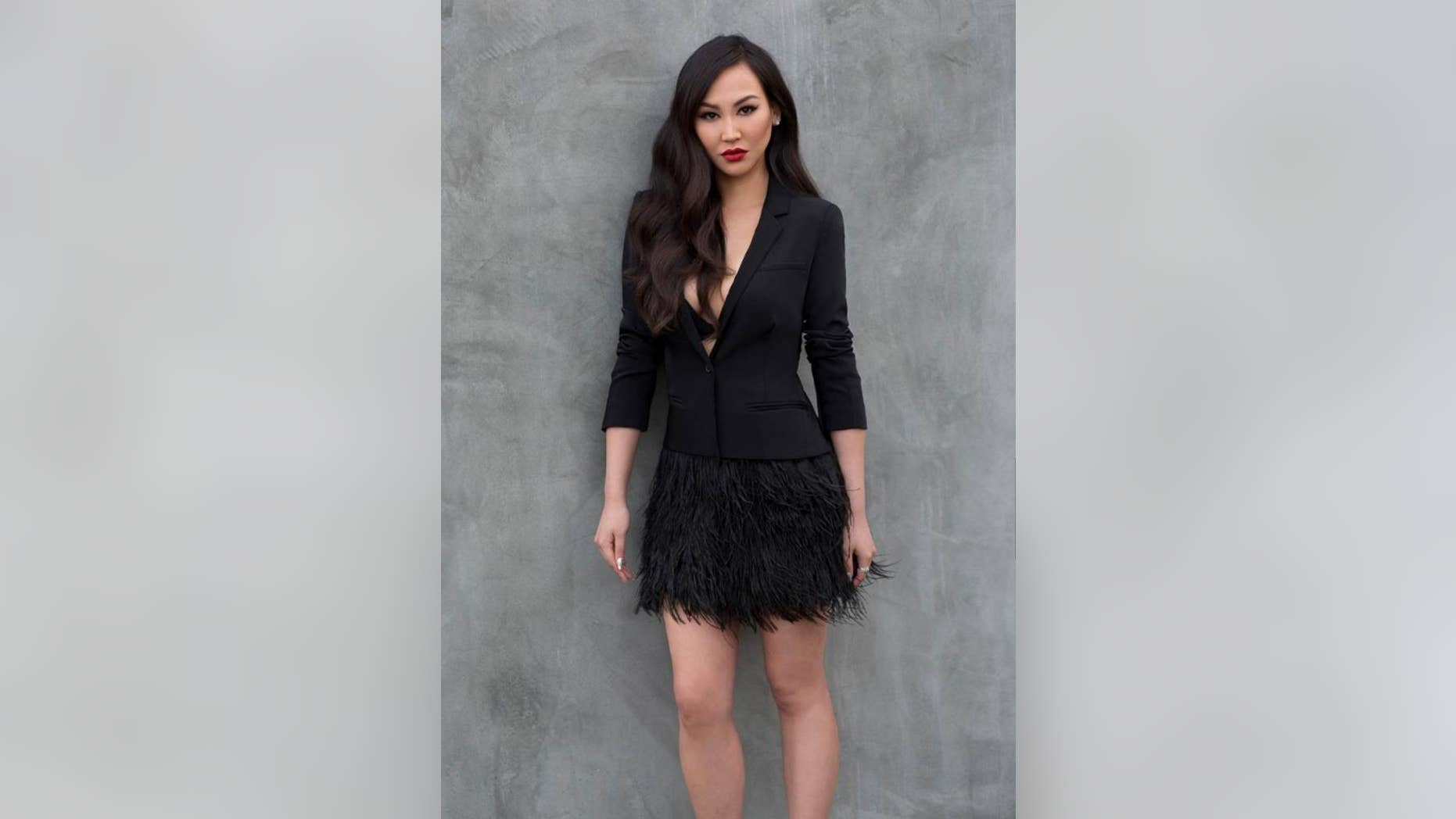 Ladies and gentlemen, Dorothy Wang is back!
The outspoken fashionista of the hit E! reality show "Rich Kids of Beverly Hills" is currently in New York City celebrating the renewal of her show for a third season.
"Everyone's like, 'Are we gonna get picked up?' and I'm like, 'Of course we are!' I've always been very confident about that," exclaims Wang. "I'm [also] very happy and excited that it's going to be an hour now!"
The much talked-about series follows a group of wealthy young adults — the famous children of millionaire and billionaire parents — and their day-to-day lifestyles. In addition to Wang, who herself is the daughter of billionaire businessman Roger Wang, the new season will feature returning cast members "EJ" Johnson (son of NBA legend Magic Johnson), luxury realtor Brendan Fitzgerald, and new addition Taylor-Ann Hasselhoff (the daughter of actor David Hasselhoff).
Wang even gave us a sneak peak of what viewers can expect during the premiere. "In the first episode, it starts off with my birthday dinner. And you kind of see it not go exactly how I would have hoped," she chuckles. "I wanted everything to be perfect, and I hate fighting, but I feel like somehow I always end up in a fight."
At least for now, Wang can take off her boxing gloves and focus more on her other business ventures, like the Dorothy Wang Collection, which includes luxury hashtag necklaces with words or phrases that she often says: #Rich, #Fabuluxe, #NoFilter and #WCW (#WomanCrushWednesday).
"I definitely wanted to put out a product that was fun, trendy and affordable," she says. And to Wang's surprise, actress and singer Christina Milian was photographed wearing her #Rich necklace in silver, yellow gold, and rose gold — that's three different necklaces at the same time. "The coolest part about that was I didn't even gift it to her. She went to a store and bought it. She saw them, liked them and wore them all week!"
In June, Wang plans to launch a line of Champagnes, called "Rich and Bubbly." Covered with Swarovski crystals and packaged in a pink metallic bottle, the beverages will be available in alcoholic and non-alcoholic versions at prices ranging from $15–$70.
Besides champagne, Wang is also serving up some advice for fashionistas everywhere, including some fashion do's and don'ts for the summer.
"Fit and flare and bandage wrap-dresses need to go away," she states. "[Fit and flare] is a little basic at this point. The bandage wrap-dress had its moment in Miami, like, circa 2011, and it's time to retire it." (Ouch! Empty your closets quick!)
Wang believes culottes (similar to wide-leg Capris) are coming back in a big way. She also likes high-waisted pants because they're chic and accentuate your legs, which in turn make them look longer. And Birkenstock sandals are safe to wear, though she admits they really weren't her "thing" in the beginning.
So where does the 27-year-old trendsetter shop to create her signature looks? Surprisingly, the same stores as most women. "I like to shop at Top Shop, Forever 21, H&M and Zara," says Wang. "I mix high and low prices of items. I don't think that everything you wear has to be really expensive; I feel like that's a misconception of me."
Even though her television show highlights the lifestyles of young and rich socialites of Beverly Hills, Wang wants to set the record straight with her critics. "My dad used to always get very upset when he would read things in the press in the beginning about us. People think we are mean. Just because my parents have money doesn't mean that it's something people can judge," she says. "There's a lot more to me than just my parents having money. Yes, I like to go on fabulous vacations, but I feel like I'm very normal."
Scroll down for a few more pics of Dorothy's style, and be sure to watch her journey on the premiere of "Rich Kids of Beverly Hills," Sunday, May 24th, and follow Dorothy Wang on Twitter and Instagram for more on the latest trends.