Third of Americans consider themselves 'flexitarian,' willing to embrace more plant-based diet options, survey finds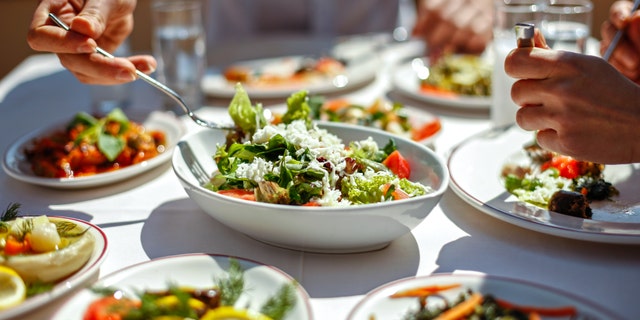 One in three Americans now considers themselves a "flexitarian," according to new research.
A new study into the diet choices of 2,000 Americans found 38 percent admit to following more than one type of dietary lifestyle.
And a flexitarian diet — defined as someone who does not adhere to one specific eating style and may combine plant-based and meat-based diets — is now adopted by 31 percent of those studied.
And another 13 percent now subscribe to a specific eating lifestyle, such as veganism, vegetarianism or paleo.
REESE'S MAY LAUNCH 'REESE'S THINS' PEANUT BUTTER CUPS IN 2019
The study, conducted by OnePoll in conjunction with So Delicious Dairy Free, examined the eating habits of 2,000 Americans, and found that nearly three in five (59 percent) eat plant-based meals at least once a day.
The research, launched ahead of World Vegan Day on Nov. 1, saw the average American studied flexes their culinary techniques by eating four meat-free meals a week.
Over half (52 percent) of Americans are currently trying to incorporate more plant-based meals into their daily lives. But that's not all. Americans are open to the idea of eating more plant-based meals. In fact,18 percent have tried a vegetarian diet and 5 percent have tried a vegan diet.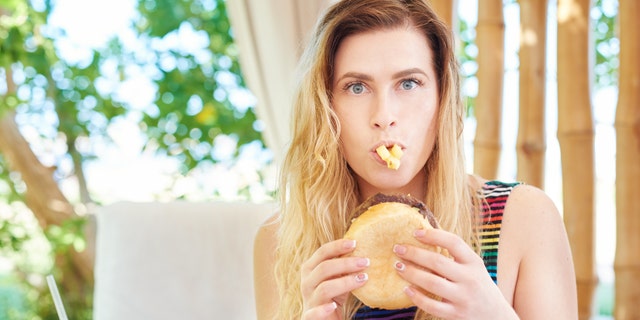 On average, Americans reported that they will attempt a vegan or vegetarian lifestyle six times in their lifetime, with the average stretch being 37 days of strict plant-based meals.
Survey respondents, on average, consumed two vegan meals, two pescatarian meals, three vegetarian, three paleo, three gluten-free, and three dairy-free meals in a typical week.
So why are people choosing to flex their diets in this way? Seven in 10 Americans say that they believe a flexitarian lifestyle allows them the ability to eat healthier without feeling like they are depriving themselves of the foods that they love.
Other reasons Americans admit to being a flexitarian is that they believe it helps them feel better physically and mentally, and sets a good example for their kids.
MAGAZINE EDITOR RESIGNS AFTER 'KILLING VEGANS' COMMENT
That being said, respondents did have a few barriers that stopped them from eating even more plant-based meals, such as taste, not being satisfied, the food quality/texture, and not enough variety to choose from. But as the plant-based industry has continued to innovate, those barriers may be coming down.
"Living and enjoying a plant-based lifestyle is easier than ever before," said Lauren Start, the senior brand manager for So Delicious. "As that interest continues to grow, so will the demand for delicious treats that align with these different eating lifestyles."
And although three in 10 Americans don't think they could go vegan full-time, they do see themselves eating a few plant-based meals a week.
In fact, people are willing to cut certain things out of their diet. Forty-two percent of Americans say they are willing to cut meat out of their diet and another 46 percent are willing to cut dairy. Forty-six percent of Americans are willing to cut out fish while over half (52 percent) say they can live without bread, the biggest contributor to carb counts.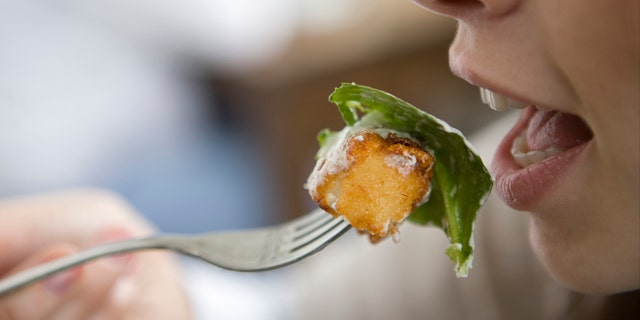 While 73 percent of Americans admit to eating a variety of different foods, 13 percent may still eat a variety of foods but consciously cut out certain things like meat, dairy, and pork, among others.
In the last five years, survey respondents say they have really reduced the amount of meat and dairy they consume. In fact, 37 percent say they have reduced how much meat they consume while another 33 percent say they have reduced the amount of dairy they eat.
FOLLOW US ON FACEBOOK FOR MORE FOX LIFESTYLE NEWS
"Whether you partake in a dairy-free or vegan lifestyle because you want to or because you have to, you're making a mindful choice for you and the planet." Start said.