Reese's Peanut Butter Cups may launch smaller Reese's Thins in 2019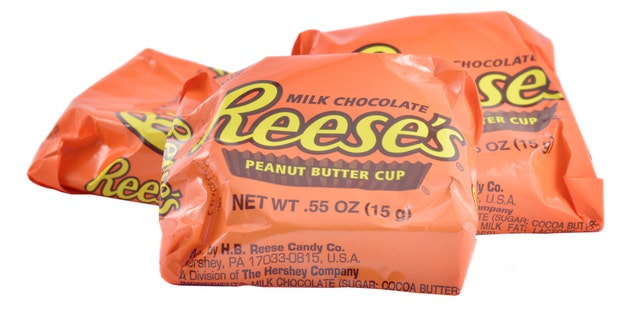 Reese's Peanut Butter Cups are already the perfect candy to many. Milk chocolate meets creamy peanut butter filling, all packed up in a neat little two-pack for possible sharing. But will a slimmer version of the vaunted Reese's cup taste just as sweet?
Michele Buck, president of Hershey North America, reportedly said last week that Reese's Thins are coming in March 2019. Buck shared the news on a conference call with investors, Business Insider reports.
"This product is about 40 percent thinner than the original cup, and it appeals to those consumers who want something sweet with more permissibility," Buck said. (We think "permissibility" is code for "a little less guilt.")
And dark-chocolate devotees, listen up: Reese's Thins will come in dark chocolate as well as the traditional milk chocolate, the report said.
A representative for Reese's Peanut Butter Cups did not immediately respond to a request for comment.
A smaller snack might be a smart choice for calorie-counters, but not everyone on social media was on board the new-product train.
"This is a horrible idea," wrote Jann Garrett on Twitter. "Don't mess with my Reese's cups."
Reese's already has a big brother to the peanut-butter cups, the chunky, peanut-butter-filled Big Cups, and some said that's a better choice in the PB family.
"Reese's Thins sounds deeply unsatisfying. Give me Big Cups," wrote Twitter user Stacey.
And another candy-eater thinks there's a way to defeat the purpose of the thinner snacks. "We all know we'll just stack those, 40 percent thinner, Reese's Thins," tweeted Darnell De Palma.
The Reese's Thins wouldn't be alone on the slender side of the shelf. Oreo Thins, with just 35 calories each, have been around since 2015. While we await the slimmed-down snacks, consult this guide to how much candy you should really allow your kids per day.