British food magazine editor resigns after remarks about 'killing vegans' and 'force-feeding them meat'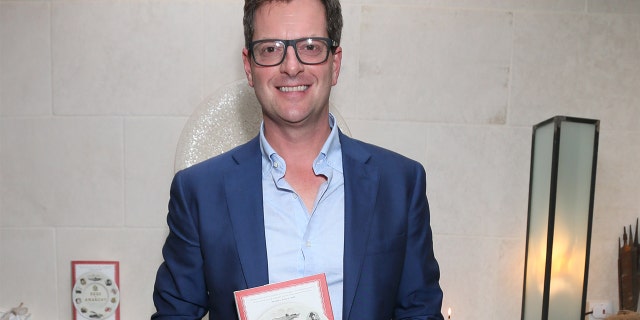 A British food magazine editor has resigned after making comments about killing vegans and force-feeding them meat.
William Sitwell, formerly of Waitrose and Partners Food Magazine, made the bizarre remarks in an email in response to a story pitch from a freelance writer, Selene Nelson.
FLOODING IN VENICE CAN'T STOP PIZZERIA FROM SERVING CUSTOMERS IN ANKLE-DEEP WATER
Nelson messaged Sitwell on Oct. 23, suggesting a possible new feature in the magazine on vegan cooking, including healthy, eco-friendly meals. His response, however, shocked her.
"I've never seen anything like it," Nelson told BuzzFeed. "I've written about many divisive topics, like capital punishment and murder cases and domestic violence, and I've never had a response like that to any of my articles or pitches."
Sitwell replied to Nelson that perhaps instead they do a "series on killing vegans, one by one." He also suggested other topics such as "ways to trap them," "how to interrogate them properly," "expose their hypocrisy," "force-feed them meat" or "make them eat steak and drink red wine."
Nelson shared screenshots of the correspondence on her Twitter account after BuzzFeed initially reported on the story.
On Oct. 31, Andrew Hirsch, the CEO of John Brown Media, which owns the publication, released a statement saying he accepted Sitwell's resignation and wishes Sitwell well in the future.
FOLLOW US ON FACEBOOK FOR MORE FOX LIFESTYLE NEWS
Waitrose magazine also issued a statement, saying the company agreed with Sitwell's decision to resign. "We believe this is the right and proper move…We have had a relationship with William for almost 20 years and are grateful for his contribution to our business over that time."
Sitwell also issued his own apology on Instagram "to any food- and life-loving vegan who was genuinely offended by remarks written by me as an ill-judged joke in a private email and now widely reported."