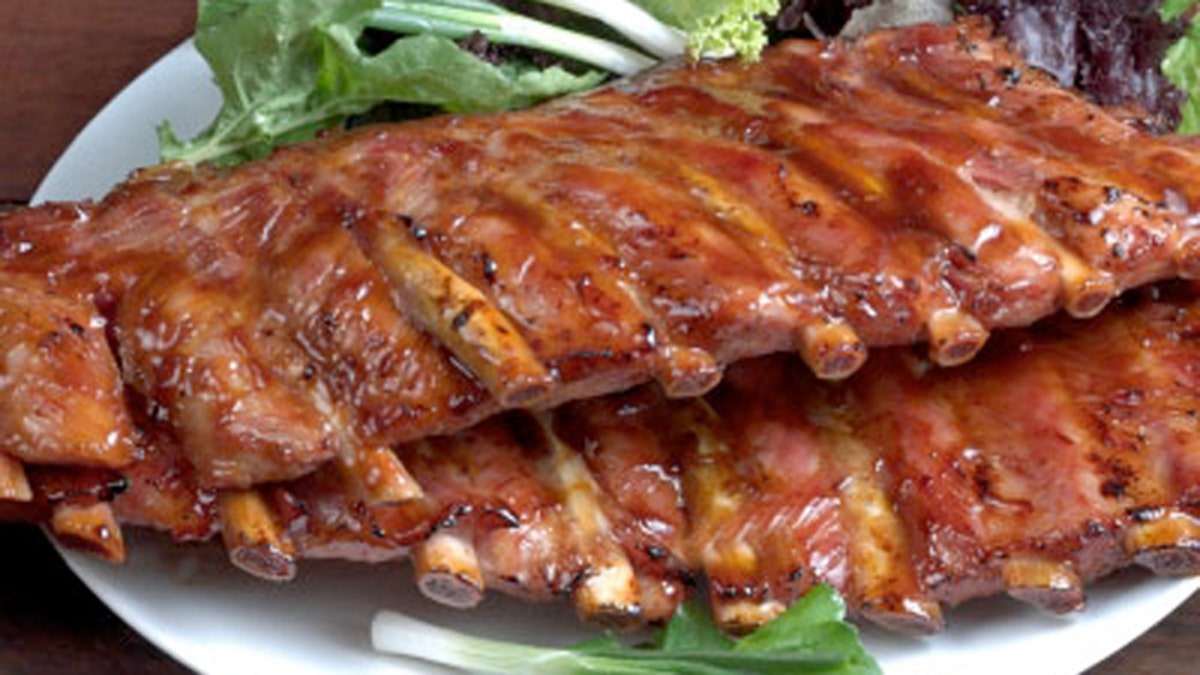 he smoky, sweet barbeque aroma wafting across U.S. Interstate 80 in northern Nevada this week is the smell of money for Reno and Sparks hotels and casinos trying to rebound from the lingering sour economy.
With two dozen of the best rib cookers in the country and more than 120 tons of meat, the 24th annual Best in the West Nugget Rib Cook-off that kicked off Wednesday is expected to attract nearly a half-million visitors through Labor Day.
About 500,000 people helped pump $24.8 million into the local economy last year and local businesses are optimistic this year's event will be as good or better.
"It's really an economic driver for the region," said Beth Cooney, executive marketing director for John Ascuaga's Nugget, the founding sponsor of the event that includes music on three stages, crafts and vendors on five blocks of closed-off streets along Victorian Square in downtown Sparks, a stone's throw from I-80.
The cook-off has been gaining national attention in recent years, with a television show dedicated to it on the Food Channel and a program on the Travel Channel called "Rib Paradise."
This year's competitors come from Texas, Florida, Kentucky, Virginia, Ohio, Illinois, New Jersey, Pennsylvania, Minnesota, Michigan, California and Nevada.
"For one week each year, this event puts Sparks on the national map," city spokesman Adam Mayberry said. "There's no way to calculate the value this event brings the city."
Bone Daddy's BBQ of Midland, Mich., Checkered Pig BBQ of Martinsville, Va., Bourbon Q of Westport, Ky., and Aussom Aussie BBQ of Pittsburgh, Pa., are among the regulars back again this year.
"We love coming to Sparks," said Andrew Mackay, a member of the Aussom Aussie team who hails from Sydney, Australia.
"It transforms into this enormous, fantastic event with 500,000 people and thousands of pounds of ribs," he said. "This is the largest show in the country, in our opinion, the largest in the world."
Cooney estimates attendees are about a 50-50 split between locals and tourists.
"The locals really love this event, and it's a big key to our success," she said. "They also have family and friends that come in that weekend, and that's a big piece of the economic impact as well."
In 2011, about 50 percent of the out-of-town visitors stayed overnight in commercial lodging, with the Nugget getting about 12 percent of those visits and other hotel properties getting about 29 percent, according to an Infosearch Economic Impact Study.
Seventy-nine percent of the out-of-town visitors reported their primary reason for visiting the area was the rib cook-of, according to the study. It broke down visitor spending during the cook-off to include:
— $8.5 million on gambling
— $8.2 million on food and beverages
— $5.5 million in lodging
— $1.1 million in shopping
— $70,000 in entertainment and sightseeing