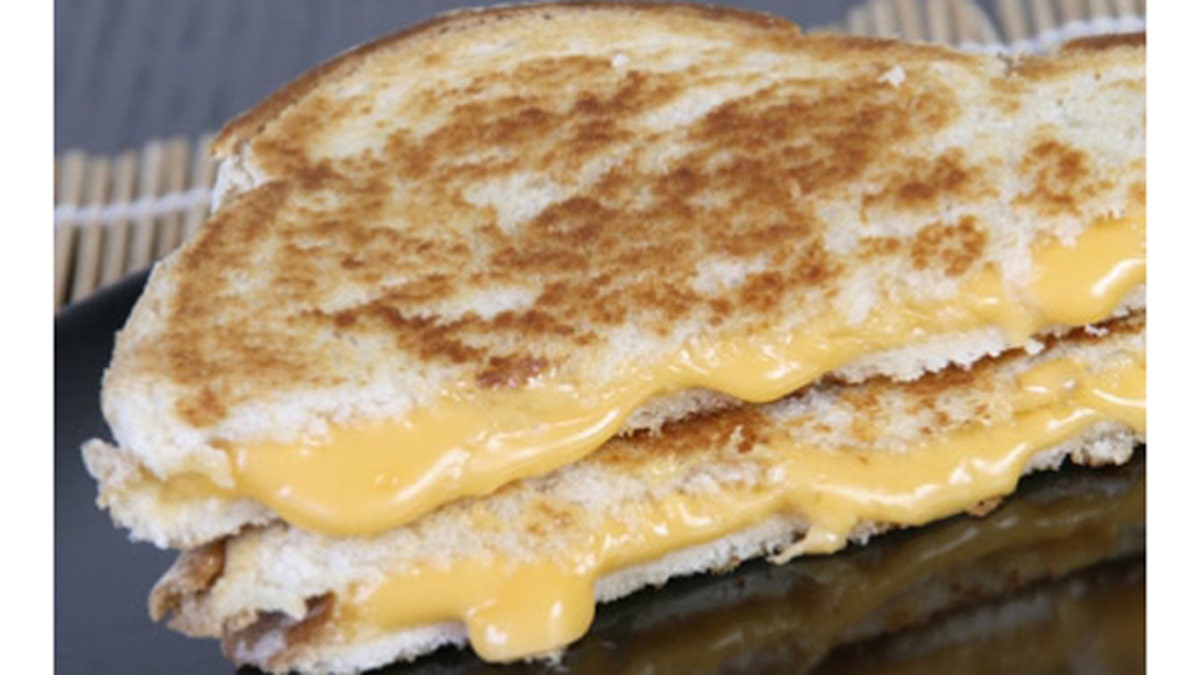 A grilled cheese: the perfect combination of crunch, butter, and melted goodness. People just can't get enough. Grilled cheeses are the perfect example of why we love cooking; without heat and technique, you'd never be able to obtain the sandwich's crispy crust or oozing center. It's a science, and it's one of cooking's greatest accomplishments. Whether you enjoy a Kraft Singles stacker version alongside a bowl of tomato soup or prefer an elegant restaurant creation of crusty sourdough bread with goat cheese and pecorino, you have to appreciate the culinary beauty of a grilled cheese and the impact it makes on our taste buds.
Because a grilled cheese is such a perfect creation, it's important to get it right. Forever searching for excellence, The Daily Meal sought out Laura Werlin, cheese expert and author of Grilled Cheese, Please! http://laurawerlin.com/Grilled-Cheese-Please, to get the facts about how to make the perfect grilled cheese. Werlin's book is loaded with pieces of advice for how to make the perfect grilled cheese, and each recipe is carefully thought out and planned, demonstrating to us that to her, making a grilled cheese is no joke. Along with her pieces of cheesy wisdom, Werlin includes excerpts for each recipe, explaining the inspiration for each, right down to the farm where she originally discovered the featured cheese. It's a mouthwatering and entertaining read, not to mention informative.
We wanted to know the basics of how to make the best grilled cheese we've ever had. There's plenty of choices to make — thick bread or thin, gooey cheese or nutty, toaster or griddle? Werlin broke it down for us, from the technique to use and the way to butter the bread to the perfect ratio of bread and cheese. She even shared a few recipes with us. With Werlin's expertise and a few recipes of our own for inspiration, we're certain that you'll be able to succeed in making an absolutely perfect grilled cheese.
Cheeses That Melt but Don't Become Stretchy
If you're one of those people who can't stand the hanging cheese from your bread, cheeses such as blue cheese will dissolve into creaminess without making a mess. Here are some more cheeses that don't become stretchy:
Blue Cheese
Brie
Camembert
Fromage Blanc (cow's milk cheese similar in texture to fresh goat or ricotta)
Fresh Goat Cheese
Reblochon
Taleggio
Flavor the Bread NOT the Pan
Spread butter or oil on the bread as opposed to coating your pan. This will ensure that the bread soaks up the butter or oil in an even way and you won't have blotchy dry patches of bread.
Easy-to-Find Melters
Cheeses such as the Cheddar pictured here are easy to find and melt incredibly well. Here's a list of some others that'll work just as well:
American Cheese
Asiago (Fresh)
Cheddar
Colby
Colby Jack
Fontina
Gouda
Gruyère
Havarti
Monterey Jack
Mozzarella
Provolone (NOT sharp or extra sharp)
Swiss
Velveeta
Cool It
We know you're hungry but… cool it. While Werlin knows it might test every fiber of patience in your body, she suggests you exercise restraint before eating your sandwich and let it cool for five minutes before eating it. Why? As your sandwich cools, the flavors will brighten. If the sandwich is too hot it will be mouth-searing and have little taste.
Be Grateful
Werlin suggests grating your cheese as opposed to slicing it. This way the cheese will melt faster and more evenly.
Ratio Rationale
Werlin can't stress the importance of ratio enough. She urges you to make sure your bread-to-cheese ratio is close to equal. Don't use bread that is too thick because it won't form the crispy, crackly texture you want.
The Many Different Ways of Making a Grilled Cheese
In a jam? We're not judging.
Cover and Cook
One of Werlin's biggest pieces of advice is to cover the pan to ensure a crisp outcome and make sure every strand of cheese will melt.
Non-Melting but Nutty Cheese
If you're a cheese fanatic, like many of us are, then you'll probably want a nutty cheese (or two) in your grilled sandwich. These cheeses will get the job done for you:
Asiago (aged)
Dry Monterey Jack
Grana Padano
Mimolette (aged)
Parmigiano-Reggiano
Pecorino (aged)
Piave Vecchio
SarVecchio
Pressing for Perfection
If you're one of those people who likes chewing sunflower seeds just for the crunch, then you're most likely a press person, who loves making sure that every inch of the crust of their grilled cheese is crunchy.
Slightly More Exotic Melters
If you want a good old-fashioned grilled cheese with a touch of sophistication, cheeses such as the raclette pictured here are a good choice. They're authentic and somewhat hard to find, but provide you with the perfect consistency of melted cheese. Here are few more for you to look out for:
Appenzeller
Comté
Emmentaler
Mohon
Manchego (sheep's milk)
Toasting to Save Time
Toasters are a quick fix for making a grilled cheese — with little clean up. Beware, though, because you'll never get the same buttery and crunchy crust as you would from using a pan or a griddle.
See great grilled cheese recipes at The Daily Meal
More from The Daily Meal
How to Make Fast-Food at Home

10 Things You Should Tell Your Roommates Before They Leave the Kitchen

20 'Healthy' Foods That Are Actually Unhealthy

11 Nutritious, Kid-Friendly Finger Foods