How to barbecue better: Grilling tips from Peter Kaminsky
Grilling isn't just about fire and meat.
Peter Kaminsky, author of "The Essential New York Times Grilling Cookbook," knows a thing or two about getting a great cookout going. His Outdoors column has appeared in the New York Times for more than two decades and he has authored over 25 cookbooks, including "Bacon Nation" with Marie Rama. The chef and author has also penned recipes with some of the biggest names in food, including Daniel Boulud, Michel Richard and Sheila Lukins.
But when it comes to grilling he believes you don't need a lot of fancy equipment-- just the right tools and fresh ingredients.
"Like most cooks, I get most of my ideas when I look at ingredients, so whatever is fresh in the market is usually a good start," Kaminsky told FoxNews.com "Sometimes thinking outside the box will yield great results."
Are you a seafood fan? A whole fish on a the grill is surprisingly easy, says Kaminsky and you shouldn't get intimated. Check out this recipe for Whole Grilled Fish With Lemon and Tarragon.
Preparation is also key when cooking for a crowd. Kaminsky suggest cooking meats like ribs or chicken thighs because they don't dry out so quickly. Sliders are also a great to way to quickly serve up a hungry crowd.
And if you're throwing a party, don't forget about sides that can hold up in the heat.
"Use whatever vegetable is in season, it is usually great on the grill, or in a skillet or griddle placed on the grill," Kaminsky said. " Baked beans are always a crowd pleaser. Corn on the cob, German potato salad, because it has no mayo to go bad in the sun."
He also recommends whipping up a tart and tangy coleslaw with red cabbage, Valencia oranges, cumin or celery seed and a little salt and pepper.
To top it off, choose a great wine that goes will with your meat. For red meat, Kaminsky recommends a full-bodied Terrazas de los Andes Malbec to compliment smoky flavors with a little bit of char.
Read on for Kaminsky's ultimate summer grilling tips and get ready to impress some hungry guests.
1. Use charcoal.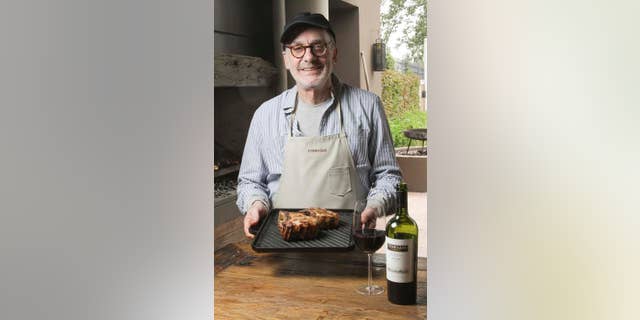 Charcoal is widely available and really can't be beat for the smoky, woody flavors it gives to your grilled ingredients. Briquettes or gas just won't produce that same char-grilled taste.
2. Brine to keep dry cuts juicy on the grill.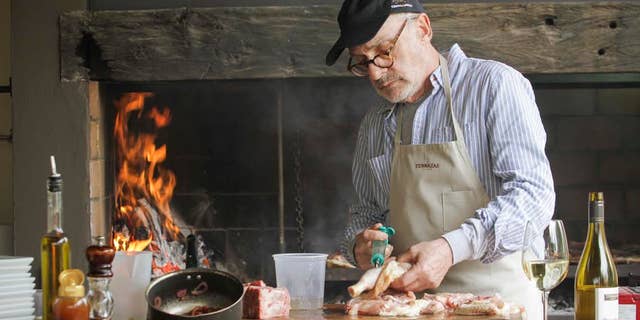 Meats like pork chops and white meat chicken can get dry quickly on the grill, so brining is a great way to make them more juicy and flavorful. When I was thinking about pairing a pork chop with Terrazas de los Andes Malbec, I decided to use a double-cut pork chop and brine it with a mixture of water, salt and maple syrup before I put it on the grill. The result was delicious and impressive looking as well, the red fruit and smoky flavors in the Terrazas Malbec went perfectly with the tender meat. To brine, you can soak meats in the brining solution overnight in the refrigerator, or for a pro tip, you can use and injection briner (available in cooking stores) and speed up the process to just a few seconds.
3. The bigger the cut, the lower the heat.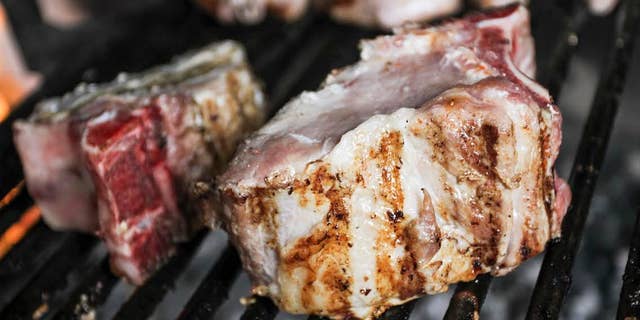 This is true for the double-cut pork chop or any meat. Americans have a tendency to fire up the grill and char away, but especially for large cuts turning down the heat is essential to get a perfectly done and tender protein.
4. Use a griddle or frying pan.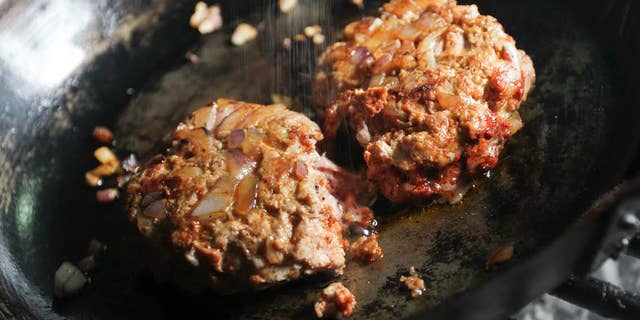 In Argentina they often use a plancha, a type of griddle, which gave me an idea for a fantastic burger recipe to pair with Terrazas Malbec. I created a ground pork burger with pimenton (smoked paprika), and pressed chopped onions into the burger before putting it on a skillet on the grill. I wanted the onions on the outside of the burger, so they would have direct contact with the heat and get that sweet, caramelized flavor that would go so well with the wine. If I put the burger on the grill directly, the onions would have fallen off.
5. Use a thermometer.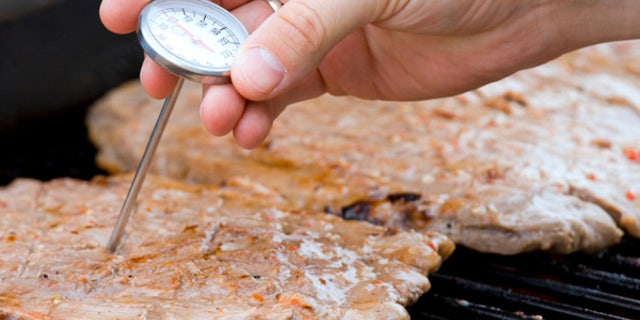 If you want to be a grilling pro – get a digital thermometer it's one of the most important tips I can recommend. The chefs in Argentina grill almost every day over huge charcoal fires, so they're masters at knowing when their meat is cooked to perfection, but that comes with years of practice. A thermometer really makes it easy to get the best result from your grilling.
6. Remember the sauces and sides.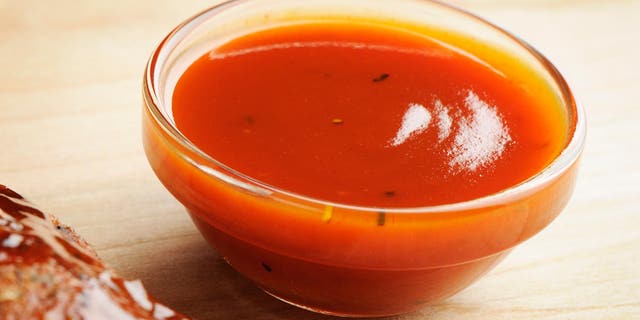 To finish a grilled meal, it's easy to grill seasonal vegetables and finish the meat or fish with a made-in-advance sauce or chutney. For my pork slider, I created a bacon jam that really pulls the flavors together deliciously with the Terrazas Malbec, for the pork chop I made a Malbec Marmelade that would be great on lots of different meats.