Hamburger Helper claps back at Twitter user's insult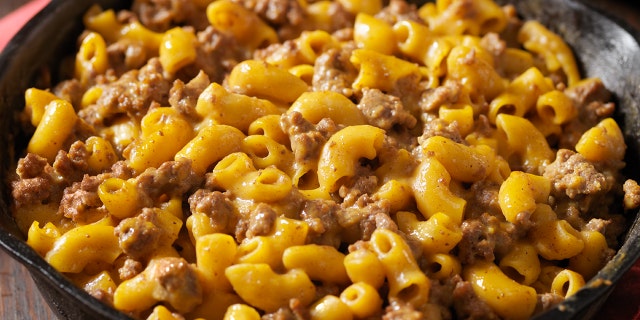 Look out, Wendy's … Hamburger Helper might be the new expert at Twitter take-downs.
A social media user named Chris tweeted out some dating advice on Monday, suggesting that "knowing how to mix Hamburger Helper doesn't make you wife material," along with a photo of the food.
But Hamburger Helper, or Helper as they are now called, was not about to let the insult go unnoticed.
WENDY'S SHUTS DOWN CARL'S JR. WITH SINGLE TWEET
The company, whose mascot is a friendly-looking glove, tweeted out a response that has set the internet ablaze.
People couldn't get enough, joining in on calling Chris out, praising Helper for their burn and cracking plenty of glove-related puns.
Others even tried to get Wendy's involved, hoping to start a face-off between the two companies.
Just this week, Wendy's took on chicken wing chain Wingstop in what turned into an online rap battle that lasted most of Tuesday.

FOLLOW US ON FACEBOOK FOR MORE FOX LIFESTYLE NEWS
Looks like the companies are dishing out more than just food these days.