Zoe Saldaña says raising her twin boys takes a village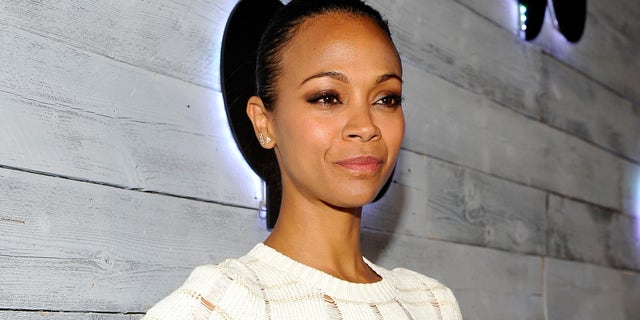 Zoe Saldaña is one of the most sought after actress in Hollywood. With "Star Trek Beyond" already in theatres and "Guardians of the Galaxy" and "Avatar" sequels coming down the pipe, Saldaña has had to learn to balance her work schedule and raising her twin boys.
Much like the saying, the actress acknowledges that it takes a village and she has a great one.
"We're a good team," she said about husband Marco Perego, an artist, to People magazine. "But we also have a great village, so his parents are around."
"And when they can't [be], then my mother's around, but always have our nannies," the 38-year-old added.
Saldaña and the Italian-born artist (who became a U.S. citizen last week) are parents to 20-month-old sons Cy Aridio and Bowie Ezio.
The Dominican-American actress said when she is filming the boys go with her, but Perego always makes time to join them on location.
"My husband will be with us for 10 days and then he'll fly back for four, but we can't be more than one week away from each other," she told the magazine. "That's a promise we've made that we're trying to keep."
However, while acting and working are a huge part of her life, Saldaña said the boys will always come first when the cameras stop rolling.
"Last summer, [when] we were shooting [Star Trek Beyond], the whole cast got to spend more time together because half of them are not parents yet, and I had twin boys that were six months old," she recalled. "I had just gotten over breastfeeding and I just couldn't come out every evening after shooting and having dinner."
Saldaña added: "I didn't want to, either. I wanted to go home, and [with] the only 20 minutes that I had, I wanted to bathe my boys and put them to sleep."
The actress said there are some pre-mom life things that she misses — like drinking a bottle of wine, passing out or watching investigative shows.
"These are sacrifices that you make and you have to make them willingly, but you also have to be disciplined and determined," Saldana said.
Like us on Facebook
Follow us on Twitter & Instagram