'X Factor' Recap: Paula Abdul Sees Ghosts, Homeless Rocker Gets Second Chance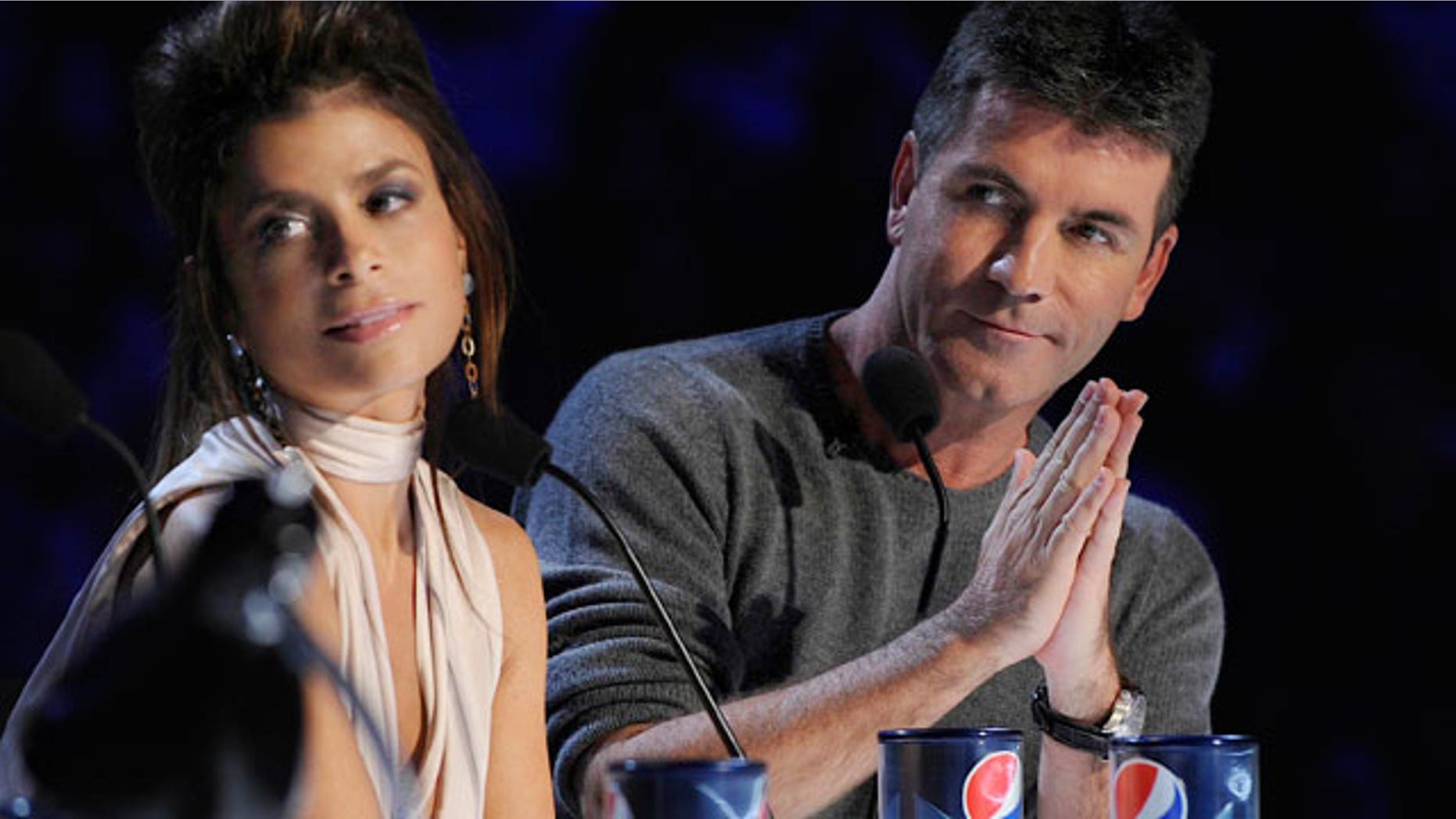 Other than a homeless rocker, a gorgeous female rugby coach and a rare male soprano, the second night of "The X Factor" left us wondering if all the talent has already been scooped up by the other "American Idol" copycat shows.
The Miami auditions start out on a low note with 29-year-old Ashley Sansone, whose email address is supposedly "unstoppable talent." Dear unstoppable.talent@whatever -- please shut up already! Paula actually speaks for everyone when she says she's "exhausted" after listening to Ashley ramble on, and her performance of Janis Joplin's "Piece of My Heart" makes L.A. Reid want to "slit his wrists."
But everyone feels a little sorry for 16-year-old Caitlynne Curtis, whose performance of Katy Perry's "Firework" was almost good but not quite. Paula actually walks onstage to hug the tearful Caitlynne, and L.A. Reid urges her to keep trying as Taylor Swift sings sadly in the background.
Just as Simon is ready to give up on Miami, along comes 21-year-old Nick Voss singing Elvis Presley's "Trouble." Nick lives in a three-bedroom house with seven people, and his boss fired him for taking two days off to try out for the show. In other words, everyone's rooting for him to be good, and he is. The judges agree that he's an exciting performer, even if he has to work on his vocals and lose the Michael Jackson dance moves. He's in.
But here's where things get a little bit spooky. Contestant Ashley Deckard, 14, insists that she can see ghosts, but that's not really the scary part. Paula says she can see them too. How and why this confession was glossed over, we're not sure -- but it could explain a lot about her time on "American Idol."
The judges do seem a little possessed as they send through an ex-music teacher who sounds like "wolves mating in the forest." Girl group 2squar'd also makes the cut, as does soulful 32-year-old Kendra Williams and handsome Brendan O'Hara (cue Nicole getting her flirt on).

But male soprano Jeremiah Pagan -- one of only seven male sopranos in the world, apparently -- is a standout. So is 18-year-old Melanie Amaro, who belts out Beyonce's "Listen" like a seasoned Broadway performer. Melanie brings Nicole to tears, and Simon says he launched "The X Factor" in America in order to find someone like her. So Miami ends on a high note.
Off to Dallas, where 17-year-old Jonny Rogers feels like a "Justin Bieber doll gone wrong in a Chinese factory," according to Simon. Yep, that pretty much sums it up.
But it gets much, much worse. Dylan Lawson, 18, sold his truck to get to Dallas from Kentucky -- in order to curse and writhe on the floor on national TV. Street vendor Curtis Lawson, 19, also sounds Satanic, and Simon urges him to learn to speak "human."
Which is why we're relieved to meet Dexter Haygood, a 49-year-old musician who toured with Hall and Oates, but has fallen on hard times. He lost his house in foreclosure and he's pretty much couch-surfing and living out of his car, but his performance of "Sex Machine" shows promise. Simon asks for another song, and Dexter "turns the place out" with "It's a Man's Man's Man's World." The judges want less James Brown and more Dexter, but they decide to give him a chance. Was anyone else thinking Homeless Man With the Golden Voice 2.0?
There is still one more standout to be found in Dallas. Caitlin Koch, 21, is probably the prettiest rugby coach anyone has ever seen, and her slowed-down rendition of The Supremes' "Stop! In the Name of Love" is just plain cool. Caitlin gets a "big old fat juicy delicious yes" … "with mustard, lettuce and pickles on top."
We don't really want to waste too much on 27-year-old Xander Alexander, who is by far the most annoying contestant in the show's two-day history. Xander manages to insult everyone from Whitney Houston to Mariah Carey to Martha Stewart to Jay-Z to Bruno Mars … and he saves the worst for Simon, actually threatening to go outside and fight him! Turns out, Xander's singing isn't awful, but he's just too obnoxious. In fact, he's officially more obnoxious than Simon.
Who knew it was possible?
--PopNews Wire, Jennifer D'Angelo Friedman