WWE star Chris Jericho headlines music tour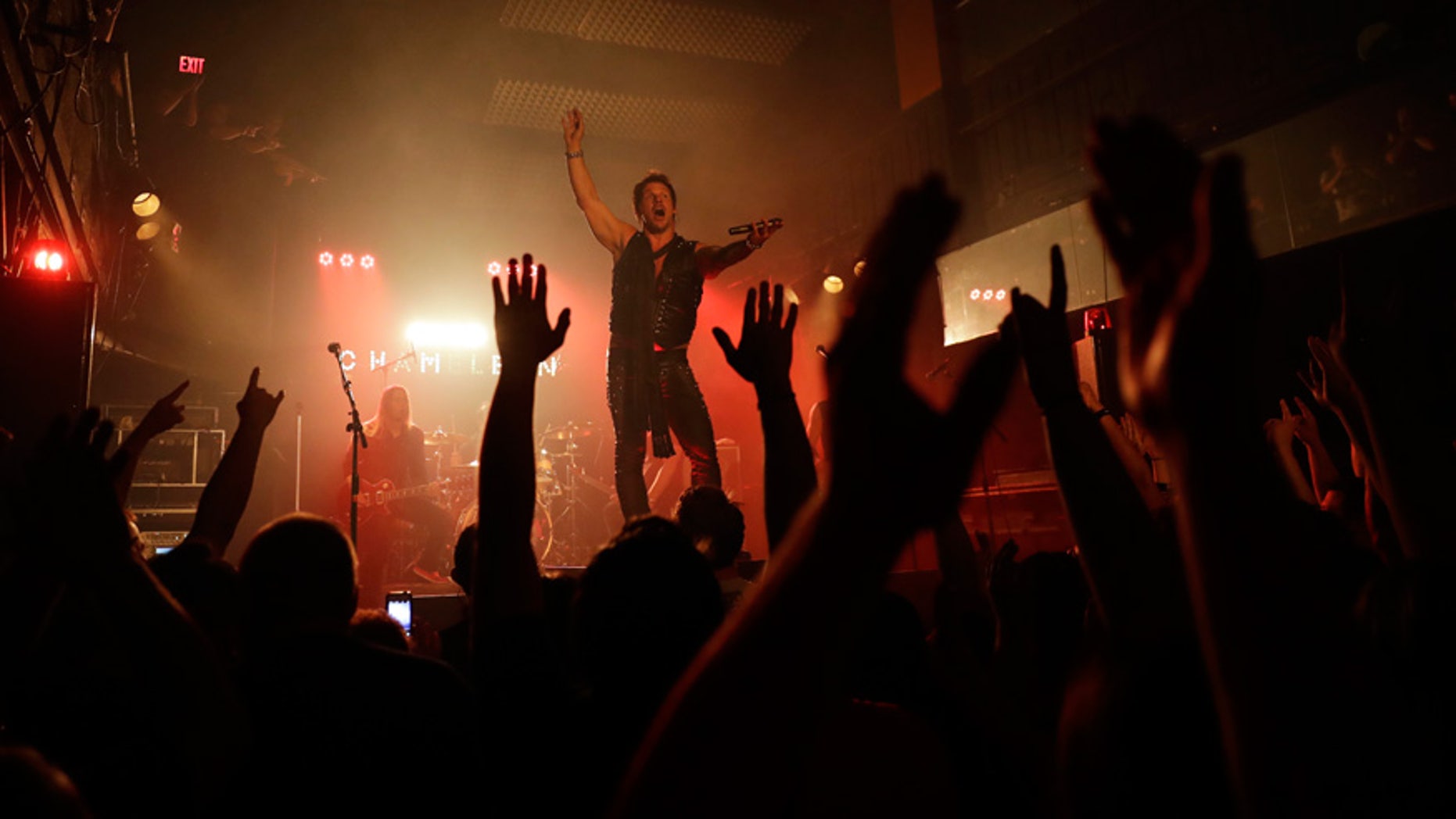 Chris Jericho is recognized as "The Man of 1,004 Holds" — but these days, the WWE star has traded wrestling for rock.
The 46-year-old is currently on tour with his long-time metal band named Fozzy. The group's latest single, "Judas," may just be Jericho's biggest smash hit outside the ring. Fozzy also had a spot this month on the Carolina Rebellion festival headlined by Soundgarden, Def Leppard and Avenged Sevenfold.
"I think a lot of times, when people hear Fozzy, they think I'm going to be on stage in spandex, doing body slams, and singing about jumping off the top rope," the Canadian-American entertainer told the Associated Press. "We've had some success with some of our songs, but this one ['Judas'] has gone through the roof. It's really taken us to a whole different level."
WWE LEGEND GOLDBERG: 'I'M ABSOLUTELY MISERABLE'
Jericho and his friends formed the group in the late 1990s under the name Fozzy Osbourne. The original incarnation was mostly a cover band that did just a couple of shows. They released two albums in the early 2000s that was mostly filled with cover songs by rock legends Iron Maiden, Black Sabbath and Scorpions. The band has since shortened its name to Fozzy.
By early this decade, Fozzy flipped the covers and satirical spins and instead, attacked music with a more serious approach. Jericho, who once defeated Dwayne "The Rock" Johnson and "Stone Cold" Steve Austin on the same night to win the WWE undisputed championship, scaled back his wrestling career and now shows up when breaks by the band allow him to hit the ring.
Jericho (born Chris Irvine, son of former NHL forward Ted Irvine) is grateful he's not in a position to choose one profession over the other. He's earned the freedom from WWE to mostly come and go when it works with his schedule.
CHRIS JERICHO SUSPENDED FROM WWE AFTER DESECRATING BRAZILIAN FLAG
"WWE, it's the brand name. I'm just a cog," he said. "An important part of it, people like it. But this is our band. People are here to see us. That to me, is a little more of a rush. It's not under the auspices of another name."
Still, Jericho is booked for a couple of overseas WWE shows this summer. He's unsure whether he'll make another lengthy return.
"It'll be a long time before I go back," he said. "If I ever do go back, if I never go back, it's fine. If I never wrestle another match, it wouldn't bother me."
The Associated Press contributed to this report.