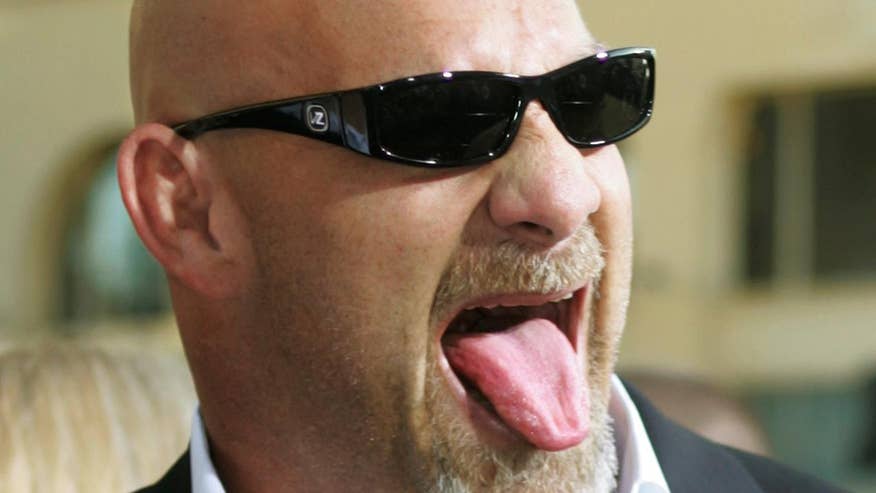 It's not easy being Bill Goldberg.
The 50-year-old wrestler, who made a comeback in November 2016, said training at his age has taken a toll.
"I'll be honest, I'm miserable. I'm absolutely miserable," Goldberg revealed on a WWE-star-hosted podcast last week. "Nobody get me wrong when I say I've been miserable throughout this, but I am. I'm miserable. I'm bloated 24 hours a day. I'm stressed 24 hours a day. I don't sleep, but it's a small price to pay."
Goldberg is known for his reign as a top wrestler in the '90s and early 2000s. He retired for about a decade and came back last year. He has defeated Brock Lesnar and Kevin Owens since his return.
FOLLOW US ON FACEBOOK FOR MORE ENTERTAINMENT NEWS
This weekend, he is set to take on Lesnar at Wrestlemania.
"People are expecting me to be able to do exactly what I did back then," Goldberg said of the upcoming Sunday match. "I am nothing but a machine now. I get up in the morning. I eat. I train. I eat. It's the toughest thing I ever embarked upon, guys. I'm 13 years removed from the business. I can't name a power wrestler who has come back 13 freaking years afterwards. And then, within 20 pounds of what he was back then."