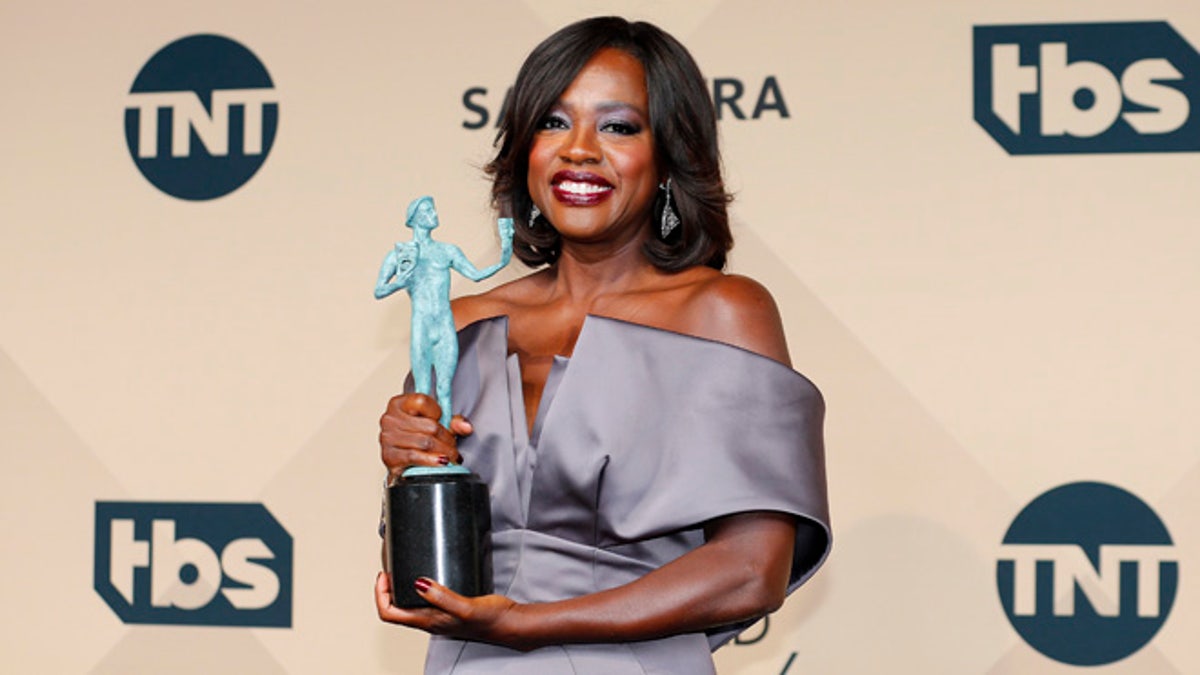 After picking up the trophy for best actress in a TV drama, "How to Get Away With Murder" star Viola Davis was asked about Hollywood's diversity problem backstage at the SAG Awards.
"We've become a society of trending topics," she said. "Diversity is not a trending topic, it's just not."
Click here to subscribe to FOX411's YouTube channel
The Emmy-winning actress, having first received her SAG card in 1988, said she's never put limitations on her acting abilities as a woman of color.
"I can play any character in Chekhov and Shakespeare and Miller," she beamed proudly, adding, "All of the actors of color I know don't place any limitations on themselves either so regardless what is going on with the Academy, what is going on with Hollywood, they will find a way to be excellent. We always have and we always will."
Watch the video below: