'Vikings' star Clive Standen talks new season, show rumors and 'Game of Thrones' comparisons
Clive Standen has made a blazing return to Season 5B of History Channel's "Vikings," but the actor hinted he may be running out of the time.
"Rollo is dealing with his own mortality now," explained the Brit, who at this point of the series plays the 66-year-old version of the Duke of Normandy.
"That's where he is in his life. This is the later years," he told Fox News. "He's starting to think where he ends up in the afterlife. Is he going to go to Valhalla with the gods that he's worshipped his whole life, or is he maybe going to end up in heaven with the new Christian God that he's had to embrace with the people of Francia?"
Directed by Michael Hirst, the creator of "The Tudors," "Vikings" explores the mysterious and brutal world of Norsemen yearning to explore – and raid – far distant lands. The 37-year-old plays Rollo, the brother of late Viking warrior Ragnar Lothbrok (Travis Fimmel) who becomes the Duke of Normandy after marrying Princess Gisla (Morgane Polanski) and is named defender of France.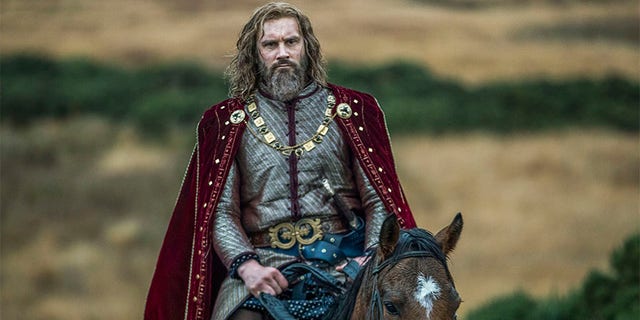 "Maybe they'll both disown him and he'll end up in hell or walking in purgatory for the rest of his life," he added. "All these things are kind of weighing heaving on Rollo's mind. There are still some characters that he's wrong in the past, and he needs to put some things right, almost open up some old wounds and put some salt in them."
Audiences won't be able to deny Rollo's affections for shield-maiden Lagertha (Katheryn Winnick), Ragnar's first wife. And as she ages, fans of the hit show have been desperate on social media to find out whether she will be the next character to die. Hirst hinted earlier this year her fate has already been sealed. However, Standen said that while the fans may not be ready for the beloved fighter to get the ax, they shouldn't worry too much — yet.
"Lagertha's one hell of a strong woman," he explained. "It would take quite a lot to take her out. I think whoever is out to get her this season better watch their own back."
Like Standen, Winnick is one of the few original cast members who has clung to life and narrowly escaped death. And their bond has only grown since "Vikings" premiered in 2013.
"I think with this cast, it's been quite special," he said. "We've really kind of bonded in a strange way. We're a bunch of eclectic morons when you put us all together. We kind of gel. It's been six years now we've all worked together. Katheryn Winnick and I, and Gustaf Skarsgard are the only ones left in the show, from the beginning really. It's fantastic… Rollo and Lagertha have quite some fiery scenes in this season."
Standen also had the chance to work alongside Jonathan Rhys Meyers, who's been starring as Bishop Heathmund since 2017.
"He's a fantastic actor," said Standen. "A lot of the crew on 'Vikings' were together before on 'Tudors.' They all knew him before. They spoke very highly of him. When we got to work with him as well, he lived up to his hype. He's a very, very thorough actor, very well prepared. Rollo does have a few interactions with Bishop Heathmund, which you'll have to wait and see."
But if there's one character fans shouldn't expect to make a triumphant comeback, it's Ragnar, who was tortured and dropped into a pit of poisonous snakes in Season 4.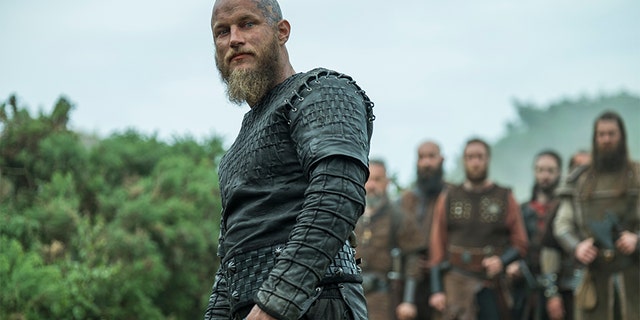 Some have speculated Ragnar, originally the leading character in "Vikings," would somehow return. Standen quickly debunked that rumor.
"No, 'Vikings' isn't 'Game of Thrones,'" he said. "You know, this is history. In history, everybody dies. When you're dead, dead means dead."
On the subject of that other hit show, Standen admitted he was initially uncomfortable by the comparisons critics made between the two. "Game of Thrones," which premiered in 2011 on HBO, explores how noble families fight for control over the mythical lands of Westeros. The stories are based on George R.R. Martin's epic fantasy novels.
"It's a bit unfair really," said Standen. "Game of Thrones is a fantasy show. It has dragons and things. It all comes from the imagination of one man's mind. Whereas 'Vikings' is a historical drama. It's documented in history. It's a very, very broad spectrum of history. But… these are all real characters that lived and breathed and walked the earth. They're all worthy of the history books. Michael Hirst obviously spins his writing imagination to kind of put it all into one TV show.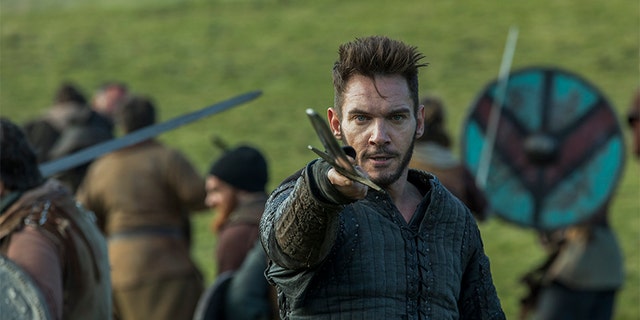 "We're not going to have flying dragons around. [And] I think this is the first time that the Viking history has been done justice. It's been looked at from the inside out. With the type of people that Vikings are, I suppose with their gods and monsters and the pagan religion, it does seem quite fantastical at times. This is what this race of people really did believe in. They believed the gods walked the earth with them."
The future of those in "Vikings" still remains unknown. But one thing Standen is certain of is that viewers will be taken on a journey — one that they won't soon forget.
"I think it's nice to be able to show Vikings in their true light," he explained. "They didn't write much down in history. Most of history was documented by the invaded, the Christians. They were the ones that documented most of history. It's very one-sided. You have to go to Scandinavia and see what motivated these people to do what they did.
"When you go in from the inside out, you realize that they are just like everyone else. They're family members. They want to explore… They had a harsh climate to live in. They were just like us. They were family men. They were moms and fathers and children. You start to see it more from a discursive point of view, rather than just seeing them as the raping, marauding murderers that came and colonized countries in Europe."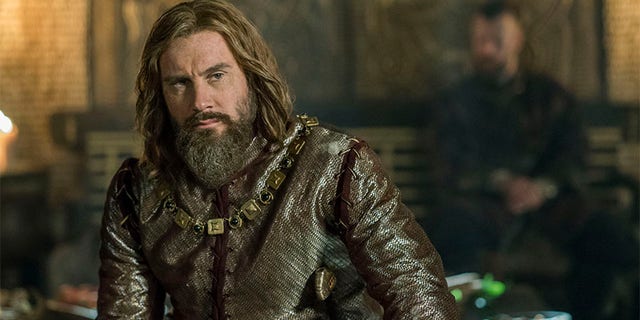 "Vikings" airs Wednesdays at 9 p.m. on History Channel.