Meet 'Vikings' star Gustaf Skarsgard, the other Skarsgard brother from the acting dynasty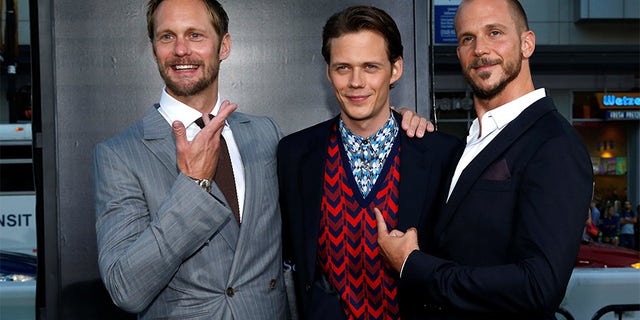 Gustaf Skarsgard is aware his last name easily grabs attention.
The 37-year-old is the brother of 41-year-old Alexander Skarsgard, of "True Blood" and "Big Little Lies" fame, as well as 27-year-old Bill Skarsgard, who scared the living daylights out of theatergoers this year as a demonic clown in the blockbuster horror film "It."
Their father, Stellan Skarsgard, also happens to be a beloved actor in their native Sweden, too, as well as their brother Valter Skarsgard.
But Gustaf has already made a name for himself in Hollywood. He stars as the religious zealot Floki in History Channel's "Vikings," which has been compared by many viewers online to HBO's "Game of Thrones." The series was renewed for Season 6 before its fifth season premiered last week.
Fox News spoke to Gustaf about facing sibling rivalry, his worst audition and what fans can expect from Season 5:
Fox News: What compelled you to join the family business?
Gustaf Skarsgard: Well, when I was 6 years old, there was no family business. It was just dad. People always think that I came from this dynasty of actors. But that's not true because it was just dad. So as a child… I got to try it out really young… and I really loved it. I pretty much made my decision back then to become an actor. And then more and more of us have joined the trend. So now we're definitely an acting family.
Fox News: Was there ever a point in your life where you wondered if acting was the right choice for you?
Skarsgard: Not until I pretty much graduated from drama school. That's when I was like, 'When did I really choose this? When I was 6 years old?' Like with anything in your life, you have to reevaluate your choices to… give them more meaning… I don't take it for granted anymore.
Fox News: Has there been any sibling rivalry between you, Alexander and Bill?
Skarsgard: It's interesting that whole thing, the rivalry. As long as you're doing fine yourself, you're more OK with it… But obviously, it's inevitable that you compare yourself to your siblings. But we take it kind of lightly. We can laugh about it. And we can jokingly check who's the highest ranking on IMDB at the moment. And Bill definitely has that record this year. He was the top one for four to five consecutive weeks. He was number one on IMDB's star meter. So it's hard to beat that. It's hard to rival these two guys. They're so beautiful.
Fox News: What's your take on life in Hollywood?
Skarsgard: I'm grateful I grew up in Stockholm... I think that gives me a sort of healthy distance from a lot of stuff here. But I think to some degree, it's also liberating to be here. In Sweden, we have something called tall poppy syndrome. If you grow too big, they will cut you down in the culture to a certain degree, whereas here, it's obviously the opposite. Grow as tall as you like.
I also think it's easier here to speak clearly what you don't like. In Sweden, people who are about money and fame, they're a bit more ashamed of it, whereas here, it's so obvious people aren't ashamed of it.
Fox News: What can audiences expect from Season 5 of 'Vikings?'
Skarsgard: Well, it's going to be a bigger season than before in scope and in storyline! We will get to see new places. We've been shooting both in Iceland and in Morocco, so that will give a new flavor to the show. So pretty much as the viking world expands as it has during the show. There will be a lot of battles and a lot drama. There will obviously be a lot of conflict.
Fox News: Season 5 will also feature Jonathan Rhys Meyers. What's it been like working with him?
Skarsgard: I haven't had a lot of interaction with him unfortunately. I think he's a great actor, but I don't want to spoil too many storylines, but I kind of venture off on my own. So we haven't really connected that much.
Fox News: 'Vikings' has been compared to 'Game of Thrones' over the years, which has led to some fiery debates. How do you feel about the comparison?
Skarsgard: Well, I don't know [because] I'm a constant diplomat (laughs). I actually really love 'Game of Thrones' and I don't see a conflict in that. But this is different. This is based on history. 'Game of Thrones' is more of a fantasy show… I don't feel like I have to pick. They're different stories in different times. I love both.
Fox News: It's been said that Daniel Day-Lewis is reportedly a fan of your work in 'Vikings.'
Skarsgard: … My dad heard it from Jim Sheridan, who works a lot with Daniel Day-Lewis. I'm not even sure if it's true, but if it is true, it's like the most honorable thing I've ever heard because I'm a huge fan of his. I'm just going to cling on to it as it's true.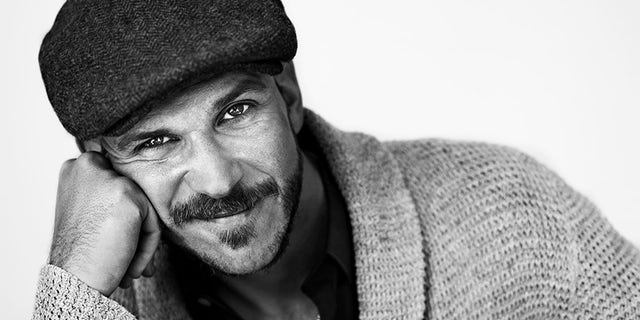 Fox News: In addition to 'Vikings,' you're also starring in HBO's 'Westworld.' But it sounds like your audition went horribly wrong.
Skarsgard: Yeah, it was a... long monologue that I had limited time to prepare for. So I came in and I certainly did my best, but I just kept stumbling on the words… it was so technical, it was one of those texts where you really want to get it precisely right and if you miss a beat slightly, you're off. It's the kind of text you want a lot of time to prepare for so you know it in the marrow of your bones. I didn't have that time. So I messed it up a few times.
I walked out calling my managers and going, 'No, I blew this. It's not gonna happen.' I pretty much had given up on the idea that I would get that role, until they called like two months later and told me I got it. It was a pleasant surprise.
"Vikings" airs Wednesdays on History Channel.