Tragic Miss Bumbum contestant paralyzed below waist after suicide attempt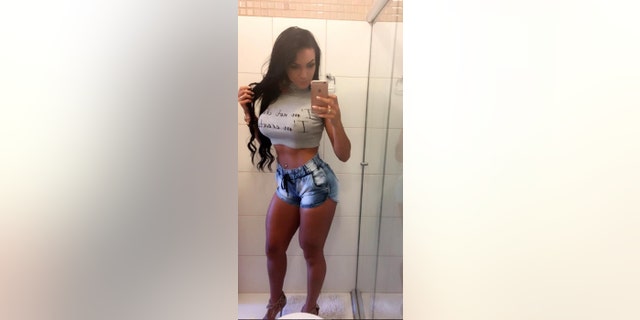 NEWYou can now listen to Fox News articles!
A Brazilian stunner has been left paralyzed from the waist down after a failed suicide attempt.
Debora Dantas, a model and former contestant in Brazil's notorious Miss Bumbum competition, attempted suicide following a battle with depression. The model was allegedly on a mixture of alcohol and antidepressants when she threw herself out a fourth floor window of an apartment complex.
While Dantas survived the plunge, she was left a paraplegic.
In a video shot in her hospital bed, the 20-year-old model manages a brief smile before asking fans to pray for her.
"For me and God, what's impossible is only a matter of opinion," she said, according to the Sun. "Keep on praying for me, because I'm very happy with everything you've done for me so far."
She added, "I'm making this video to say thank you to my loved ones for their help, to everyone who's come to visit me and are prepared to be here with me."
Friends attested that Dantas drank frequently and was known to be unhappy with her life.
"She was always drinking a lot and taking lots of medication. She was depressed all the time and had emotional problems," a friend told a local paper. "She used to say her life was empty and made no sense."
Before making headlines for her attempted suicide, Dantas was in the papers after a scandal erupted when a raunchy video of the Brazilian bombshell went viral.
Dantas, who used to date the well-known singer Mister Catra, was captured last year being pleasured by a woman in an adult nightclub in Brazil's capital.