Tom Hiddleston poses as Hank Williams in first photo from 'I Saw The Light' biopic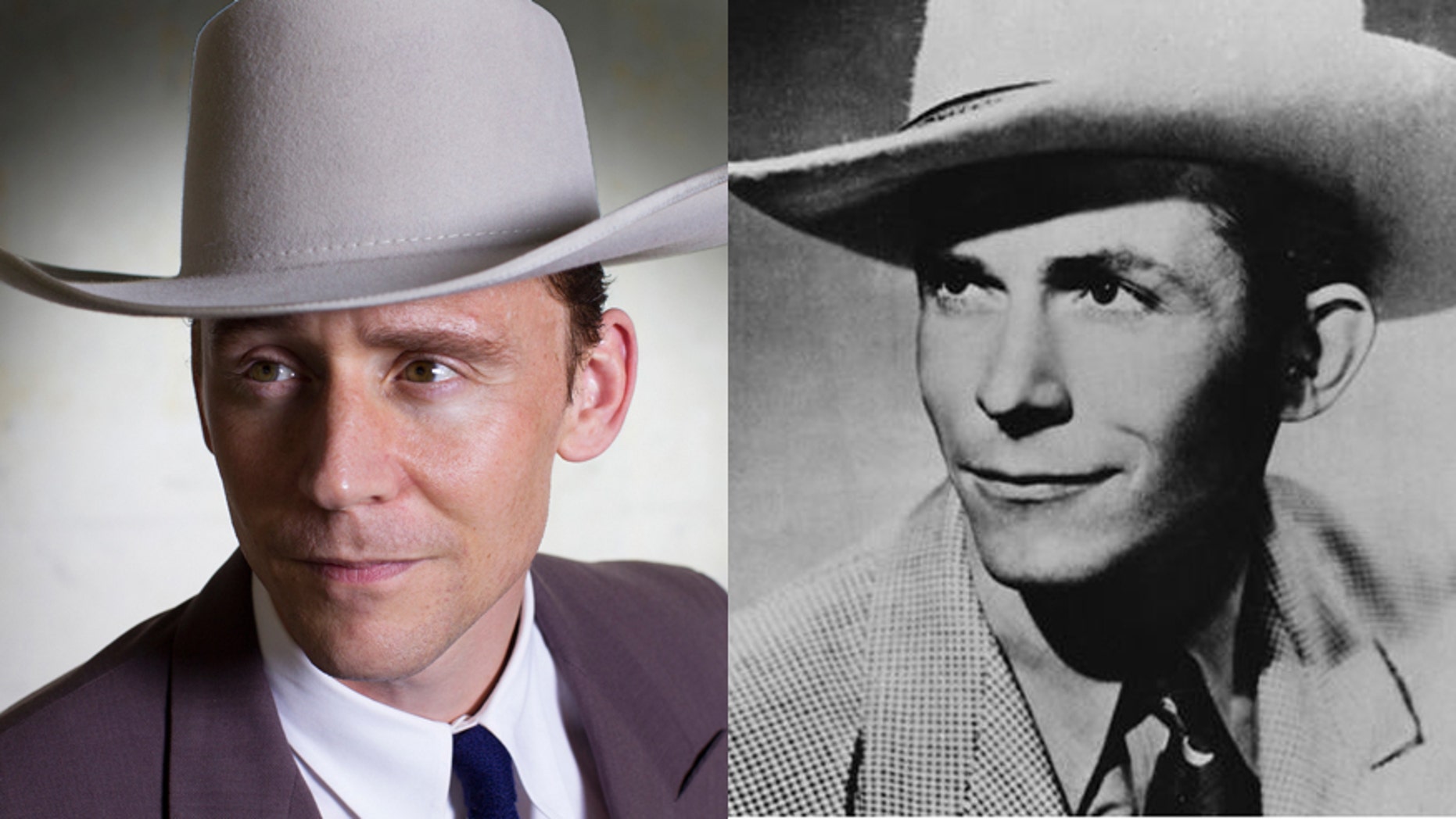 Can a Londoner pull off playing one of the most influential folks in the history of country music? Well, as you can see from this first image from the biopic "I Saw The Light," Tom Hiddleston certainly looks like Hank Williams. (That's him in the top pic below, by the way.)The "Thor" baddie plays the man who transformed the genre post-World War II with such unforgettable tracks as "Move It On Over," "Lost Highway," "Your Cheatin' Heart" and "Hey, Good Lookin'," combining a unique style with relateable lyrics a hard-livin' image
Hank Williams Biopic 'I Saw The Light' Lands At Sony Classics
The movie follows Williams' rise from Grand Ole Opry rejectee to booze-addled stardom to his lonely death on New Year's Day 1953 — at just 29. Hiddleston will do his own singin' in "I Saw The Light," which also stars Elizabeth Olsen as Williams' wife Audrey Mae, along with Cherry Jones, Bradley Whitford, Maddie Hasson and Wren Schmidt. Marc Abraham directed and wrote the film, which Sony Pictures Classics acquired in April and will open the day after Thanksgiving in limited release.
Elizabeth Olsen Joins Tom Hiddleston In Hank Williams Biopic 'I Saw The Light'
For those who might not comprehend the magnitude of Williams' contribution to American music, here's a hint: Remember that great line from "The Blues Brothers Movie" when Elwood asks the bartender what style of music Bobs Country Bunker usually features? She replies, "Oh we got both kinds — country and Western." Neither would ever be the same after Hank Williams.