Tom Hanks' rapper son kicked off Instagram for using 'n-word'?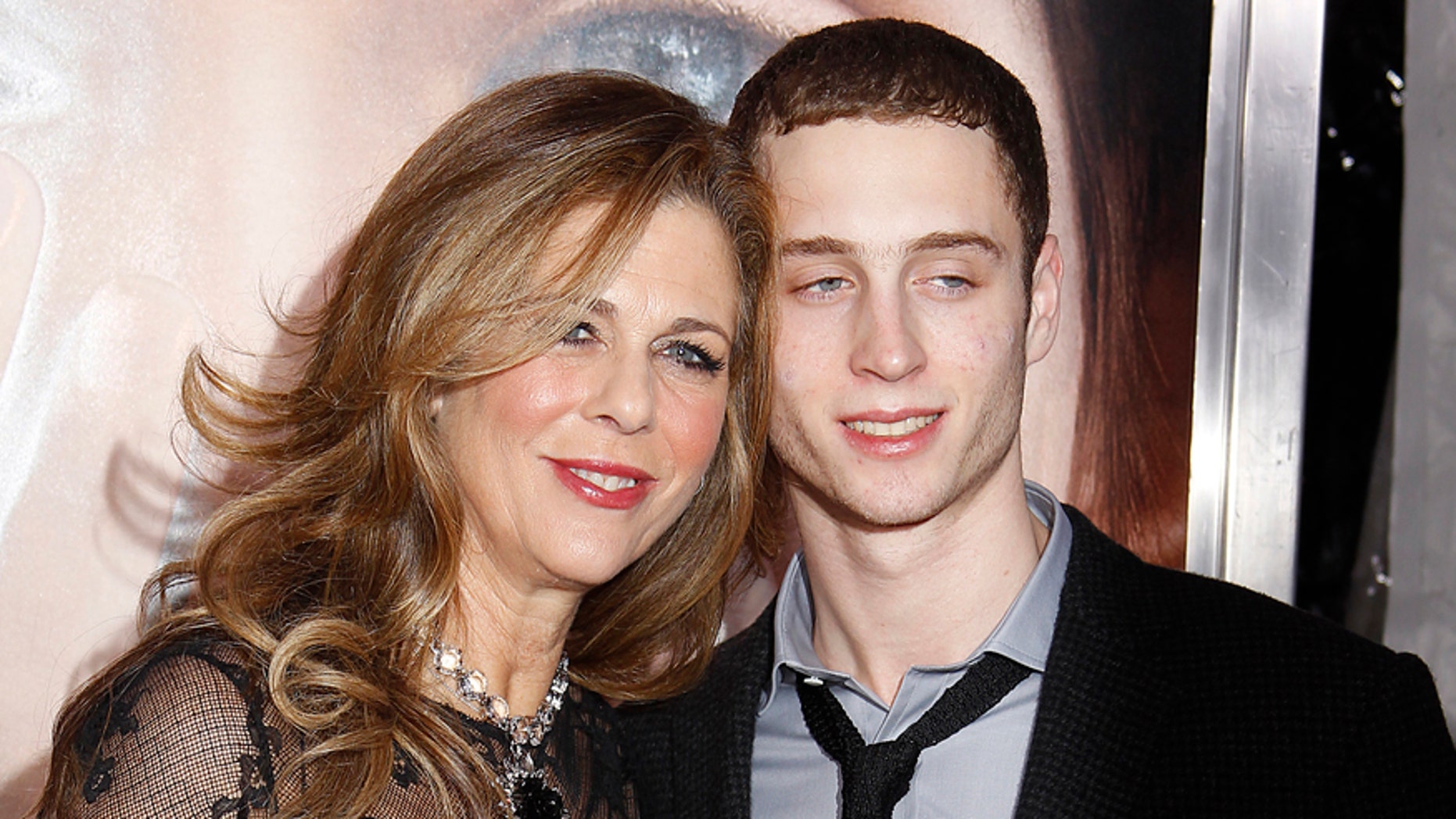 LOS ANGELES – Is it ever okay for a white person to use the racially-charged "n-word"?
Chester "Chez" Hanks, the 24-year-old son of Tom Hanks and Rita Wilson, thinks so.
The Northwestern graduate and aspiring rap musician ignited has ignited a storm of controversy for his frequent use of the "n-word" on social media, followed by a post on Instagram Tuesday night in which he defended his use of the term as his right to "free speech."
"I don't accept society getting to decide what ANYBODY can or can't say. That's something we call FREE SPEECH. Now I understand the older generation who grew up in the Jim Crow era might have strong feelings against this," Chez wrote, in reference to the name frequently used to characterize the segregation laws, rules, and customs which originated after Reconstruction ended in 1877 and ensued through to the mid-1960s."But what I'm saying is this is 2015… And even tho we are still far from where we need to be and black people are still being literally KILLED by a RACIST and f**ked up system… We have reached the point where the word can no longer have a negative connotation if we so chose."
"It's a word that unifies the culture of HIP-HOP across ALL RACES, which is actually kind of a beautiful thing," he claimed.
Click here to subscribe to FOX411's YouTube channel
Hanks' Instagram account was removed early Wednesday, with a source closely connected to the rapper telling us it was Instagram who killed the account. Instagram did not immediately respond to a request for comment, but according to their Terms of Use they "may, but have no obligation to, remove Content and accounts containing Content that we determine in our sole discretion are unlawful, offensive, threatening, libelous, defamatory, obscene or otherwise objectionable or violates any party's intellectual property."
On Wednesday evening, Hanks started a new account.
Ronn Torossian, CEO of 5WPR, Chet Hanks says Hanks of course has the right to use any offensive words because of the First Amendment, but "having the right to say something does not mean it is right to say it."
Steve Baltin, a popular culture and music expert for Rolling Stone, told FOX411 that Chez's line of argument doesn't necessarily speak of "white privilege" as many critics are saying, "as much as just poor decision making and foolish youth."
In the meantime, his Facebook account has attracted a slew of disapproving comments.
"I can't wait to hear how bad your ass gets beat! You should go on tour with The Game. Then see how long your punk ass lasts," one wrote, while another wrote that he was a "spoiled white kid who has an identity crisis."
Earlier this year, Tom Hanks advocated support for his son's career in an interview with the New York Post, but condemned the inflammatory words often used in the genre at-large.
"There are a lot of people who sit around for the phone to ring and wait for someone to invite them to do it. And my kid has done it," he said. "Sometimes I can't honestly say I love to hear some of the language in it, but that's not just his stuff, that's other people's as well."
Chez Hanks has at least one defender in Allen Forrest, recording artist and CEO of Mrepublik Music Group.
"In rap what it represents is the oppressed pressing back to say 'hey I'm no longer going to allow the N-word to make me feel that I am less humane than my fellow brother," he said. "So I'm going to embrace this negative stigma. I'm no longer going to allow the N word to make me feel any less and powerful  than my oppressor.'"