Tom Cruise reveals "Jack Reacher" injury: Gnarliest on-set injury?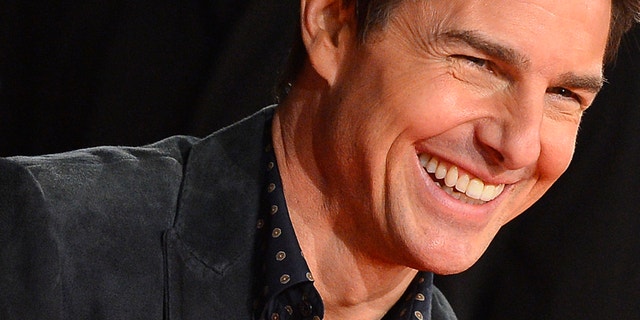 Tom Cruise gave his first interview since his split with Katie Holmes on Tuesday, and he had a story to tell about an injury he sustained on the set of his new movie "Jack Reacher."
After a question from Jimmy Fallon about doing his own stunts, Cruise said, "There's a scene where I'm kicking a guy in the balls... We had to do the take over and over again, and the first ten times it was like, 'Yeah!' After about 50 times in, my foot was swelling...I kept having to loosen my shoe."
Yeah but how did the guy getting kicked on the crotch 50 times feel?
Anyhoo, how does Cruise's injured foot compare to some of the worst injuries in movie history? Fellow heartthrob Brad Pitt stuck his hand through a windshield while filming "Seven," and Viggo Mortensen broke two toes when he kicked an orc helmet on the set of "The Two Towers."
SODAHEAD SLIDESHOW: See the gnarliest on-set injuries.
Sylvester Stallone fractured his neck in a fight with Stone Cold Steve Austin — and remember the brainwashing scene in "A Clockwork Orange"? Malcolm McDowell's corneas were scratched as a result.
Halle Berry broke an arm during "Gothika" and was concussed by a light fixture during "Catwoman," while Sienna Miller hurt her hand AND had her cleavage set on fire on the set of "G.I. Joe: The Rise of Cobra."
However, the king of on-set injuries is Jackie Chan. The worst one of his career came when he fell from a tree during the filming of "Armour of God" and landed on his head; to save his life, surgeons had to remove pieces of his skull from his brain.
PHOTOS: See the latest celebrity pictures to hit the Internet.
Who do you think had the gnarliest on-set injury?