Tiger Woods Blocks Mocking PETA Ad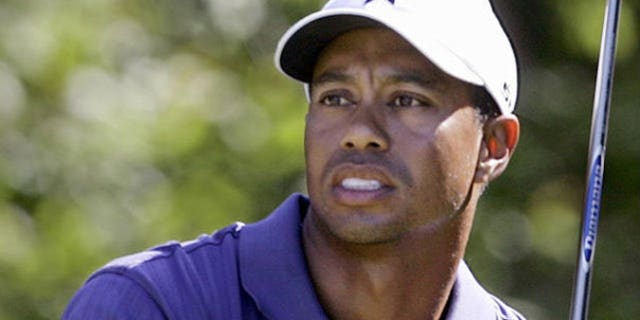 Tiger Woods was not amused by a People for the Ethical Treatment of Animals (PETA) campaign which planned to poke fun at his sleazy shenanigans, the New York Post reported Friday.
The animal rights organization intended to run billboards bearing the golfing star's face with the slogan: "Too much sex can be a bad thing ... for little tigers too. Help keep cats (and dogs) out of trouble: Always spay or neuter."
But lawyers for Woods threatened to sue the activists if they used his once-valuable image in their campaign, which aimed to prevent millions of abandoned cats and dogs from being euthanized at shelters each year.
PETA confirmed it would now feature another well-known philanderer, South Carolina Governor Mark Sanford, with the possible tagline "Your dog doesn't have to go to South America to get laid."
A PETA source said: "We were contacted by Tiger's lawyers at IMG who kindly, but firmly, told us we were not authorized to use his image on the billboard, and would we desist.
"We agreed and have now turned the focus of our campaign to Mark Sanford."